Fickle Friends announce new single 'Hello Hello' - premiere
Song arrives ahead of debut album due out in summer 2017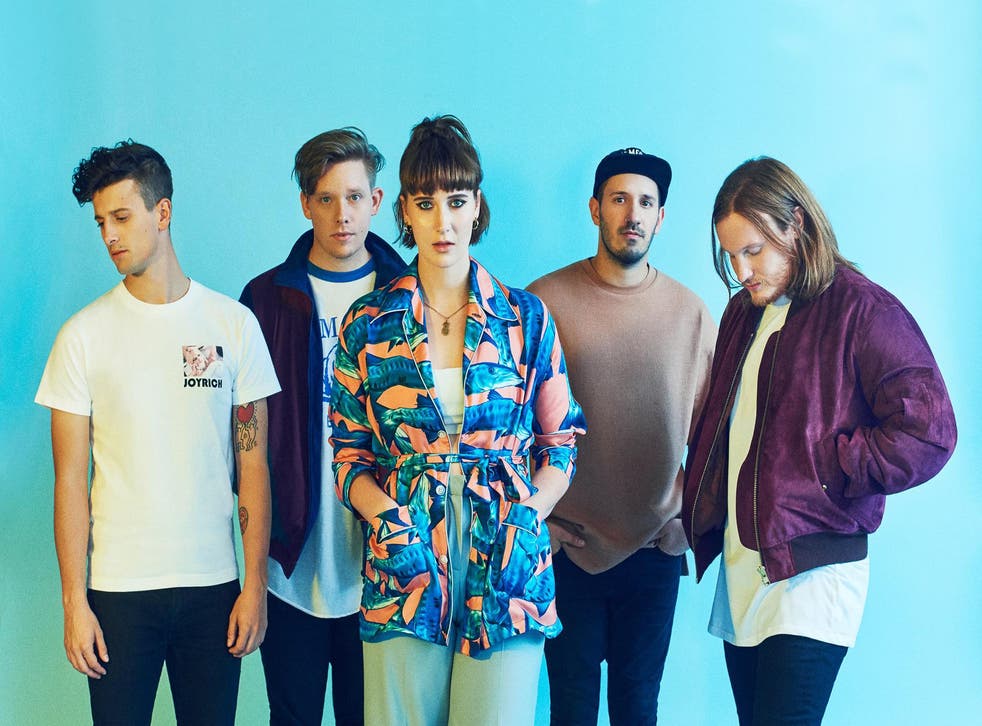 Fickle Friends have unveiled new track 'Hello Hello' which you can listen to first via The Independent.
It's a bonfide pop banger - Natti from the band says: "'Hello Hello' was one of the first songs we wrote this time last year during our first trip to LA. We were super enthused and inspired as we'd just finished a long tour and SXSW.
"This song came about in the home studio we'd put together in an Airbnb and it was one of those sessions where a song comes together super quickly, it just flowed. It's about sticking with someone who's lost sight of who they are and what they're worth."
Check out the track below:
Q&A with Fickle Friends
What are you listening to at the moment?
ARY, Pumarosa, Gothic Tropic, Dan Croll and Stormzy! (To name a few)
What are your plans for 2017?
Well I guess the first thing is the album, that's going to come out late summer.
We're also gonna hit the festival circuit HARD and hopefully play our first few shows in America. We've been desperate to find our audience over there ever since we got a taste at SXSW 2016.
What was the first gig you ever played and what's been the best so far?
Our first show as a band was opening the main stage at a festival called Feastival. We were pacing up and down backstage flipping out. It's so funny to think back to that as we were doing exactly the same before going onstage at Reading last year. Our highlight HAS to be our sold out headline show at Heaven in London.
We had SO much fun, I was just trying to keep the little voice in my head in check that was saying 'HOLY CRAP WHO ARE ALL THESE PEOPLE I WANT TO KISS THEM ALL FOR BEING HERE!'. We can't wait for our next headline run :)
Fickle Friends play Live at Leeds on 29 April and Standon Calling (27-30 July)
Register for free to continue reading
Registration is a free and easy way to support our truly independent journalism
By registering, you will also enjoy limited access to Premium articles, exclusive newsletters, commenting, and virtual events with our leading journalists
Already have an account? sign in
Register for free to continue reading
Registration is a free and easy way to support our truly independent journalism
By registering, you will also enjoy limited access to Premium articles, exclusive newsletters, commenting, and virtual events with our leading journalists
Already have an account? sign in
Join our new commenting forum
Join thought-provoking conversations, follow other Independent readers and see their replies