Fifth Harmony: Is the pop group about to break up like One Direction?
Just look at the clues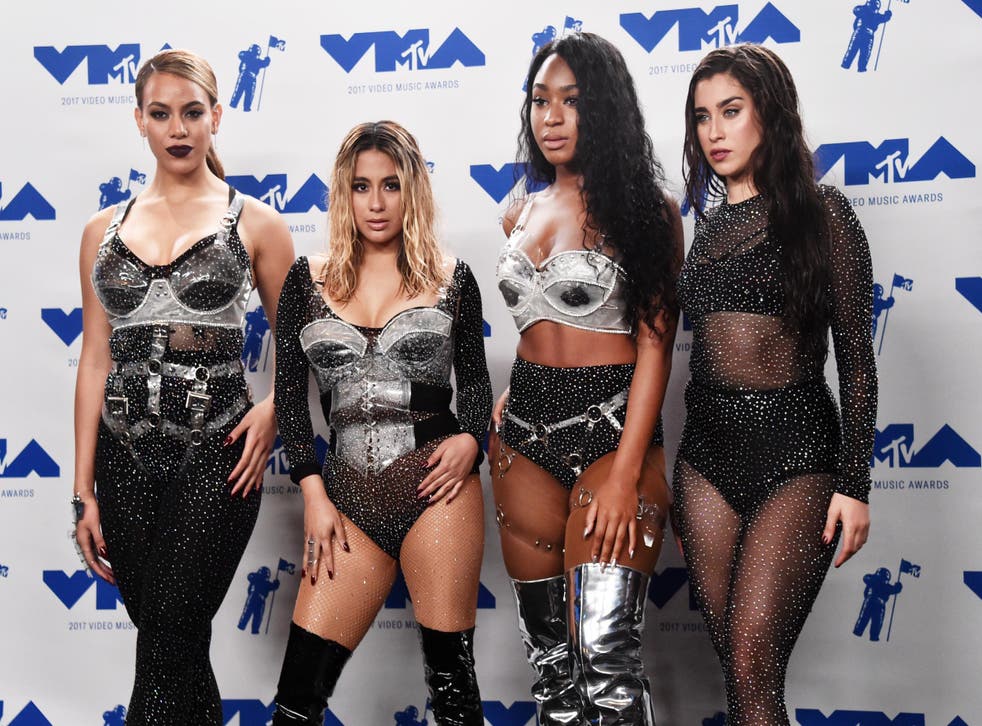 All pop stars have a limited shelf life - they're aware of that fact from the start.
Disbandment begins gradually - but it usually follows the same format: one member decides to go solo and the rest of the band split shortly after, with some or all remaining members also attempting their own solo careers - to varying degrees of success.
For *NSYNC, the exodus started with Justin Timberlake. With the Spice Girls, it was Geri Halliwell (now Geri Horner). Destiny's Child split up two years after Beyonce released her first single "Dangerously In Love" - and we know how that story ends. Robbie Williams broke Take That hearts everywhere in 1995 but went onto enjoy a very successful solo pop career. In more recent years, Zayn Malik pulled the trigger on One Direction.
Aside from a possible Spice Girls reunion, these bands have long-been broken up. And for dedicated pop stans, it looks like another band shakeup is about to happen any day now…but it's far from unexpected.
To understand why Fifth Harmony is going to go their separate ways, it's imperative to look at the demise of One Direction. Both One Direction and Fifth Harmony formed on the UK and US versions of The X Factor, in 2010 and 2012 respectively. Each member of One Direction held varying degrees of star power, with Harry Styles and Zayn Malik frequently emerging as the most talked-about.
In March 2015, Malik announced he was departing the band, becoming the first member to release a solo album, with Mind of Mine. The band continued on as a four-piece for their fifth album Made in the A.M. but, as many predicted (and feared), the band announced they would be going on hiatus in late 2015. By May 2017, each member of One Direction had released solo singles, with no news as to whether or not they would reunite. Less than a year later, the focus is still on the former One Direction members' solo work, and there have been no whispers to signal the band will reunite any time soon.
For Fifth Harmony, things weren't that different in 2016 when Camila Cabello famously made the decision to split from the group. She'd had her first solo feature with Shawn Mendes on "I Know What You Did Last Summer" and soon after, she wanted more of a hand in writing lyrics, but these aspirations were allegedly quashed by Fifth Harmony's team. She wanted to make a solo record whilst remaining in the group - this was also reportedly a "no" from management. Cabello left shortly after.
As of February, Fifth Harmony is still standing, but there are clues that lead us to believe that the band is about to "pull a One Direction". Cabello's album Camila hit No.1 on charts around the world and her solo career appears to be flourishing. Meanwhile her former bandmate Jauregui has hopped on Halsey's LGBTQ anthem "Strangers", following it up in the fall with a collaboration with Steve Aoki. Ally Brooke teamed up with Lost Kings on a single, and Dinah Jane was featured on RedOne's collaboration with French Montana and Daddy Yankee "Boom Boom" in October.
Like One Direction, the "conscious uncoupling" - as Gwyneth Paltrow would put it - is happening gradually. It was easy to shade Cabello for being the first to go during Fifth Harmony's 2017 MTV VMAs performance (remember when a fifth shadow was dropped rather unceremoniously into the ether?), but it's fairly obvious from subtle moves (i.e. solo publishing deals and a recent slew of features on individual members) that Fifth Harmony is on its last legs
Just as similarly Fifth Harmony began in comparison to One Direction, they will likely disband the same way, with each member pursuing a solo career. Cabello and Lauren Jauregui - the "Zayn" and "Harry" of Fifth Harmony - will lead the pack in terms of fame in their solo pursuits. Normani Kordei will take the reins as the "Liam" of the group, while Ally Brooke and Dinah Jane will likely follow similar career patterns as Niall Horan and Louis Tomlinson.
Last week Fifth Harmony cancelled their Australian tour. Normani Kordei has just signed a solo publishing deal and released a duet with R&B crooner Khalid. It seems like a break up is imminent.
Register for free to continue reading
Registration is a free and easy way to support our truly independent journalism
By registering, you will also enjoy limited access to Premium articles, exclusive newsletters, commenting, and virtual events with our leading journalists
Already have an account? sign in
Register for free to continue reading
Registration is a free and easy way to support our truly independent journalism
By registering, you will also enjoy limited access to Premium articles, exclusive newsletters, commenting, and virtual events with our leading journalists
Already have an account? sign in
Join our new commenting forum
Join thought-provoking conversations, follow other Independent readers and see their replies