First listen: Martha Wainwright's 'Come Home to Mama'
Monday 08 October 2012 12:34 Comments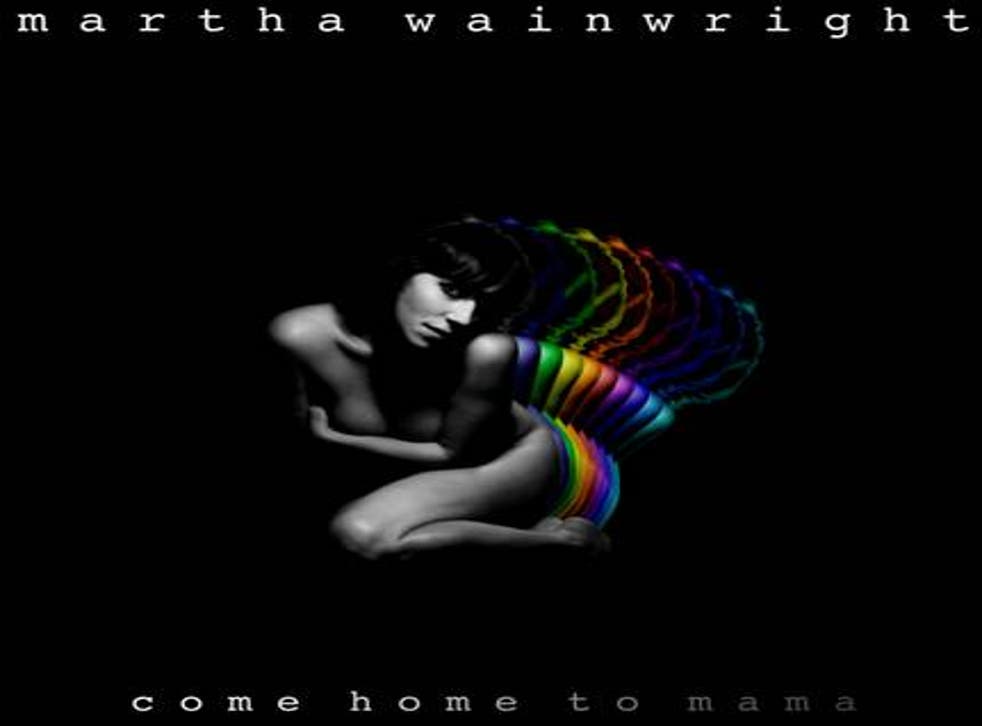 Produced by Yuka C Honda, and written by Martha Wainwright, Come Home To Mama (V2) is an emotional rollercoaster that dazzles throughout.
Recorded earlier this year in New York City, mostly at Sean Lennon's home studio,Come Home To Mama has the passionate angst of her 2005 debut coupled with the twisted pop of 2008's I Know You're Married But I've Got Feelings Too.
In the past, Martha worked with husband Brad Albetta but this time out chose Yuka C. Honda (Cibo Matto) to add a feminine touch. Her husband, Wilco guitarist Nels Cline, provides the musical thread throughout this captivating disc.
Guest musicians include Thomas Bartlett, keyboards; Brad Albetta, bass and drummer Jim White.
"Making this record was a totally different experience," Martha says. "Yuka's approach was very open. Sometimes I would just demo the song, singing in the closet which served as the vocal booth, then she would build the track around that. In other instances we would jam with a few musicians and try to get a live take.
"This record is a culmination of my life experiences so far. Everything changed for me a couple years ago and this record is a representation of that and a return to the reason I started writing songs," she adds. "I can't wait to hit the road with my family and new band in tow."
Full tracklisting for 'Come Home To Mama';
'I Am Sorry'
'Can You Believe It'
'Radio Star'
'Proserpina'
'Leave Behind'
'Four Black Sheep'
'Some People'
'I Wanna Make An Arrest'
'All Your Clothes '
'Everything Wrong'
Register for free to continue reading
Registration is a free and easy way to support our truly independent journalism
By registering, you will also enjoy limited access to Premium articles, exclusive newsletters, commenting, and virtual events with our leading journalists
Already have an account? sign in
Join our new commenting forum
Join thought-provoking conversations, follow other Independent readers and see their replies