Fleetwood Mac's 20 greatest songs, from 'Landslide' to 'The Chain'
Marking the start of the European leg of their world tour, Graeme Ross chronicles the legendary band's finest numbers over a career that spans more than half a century of performing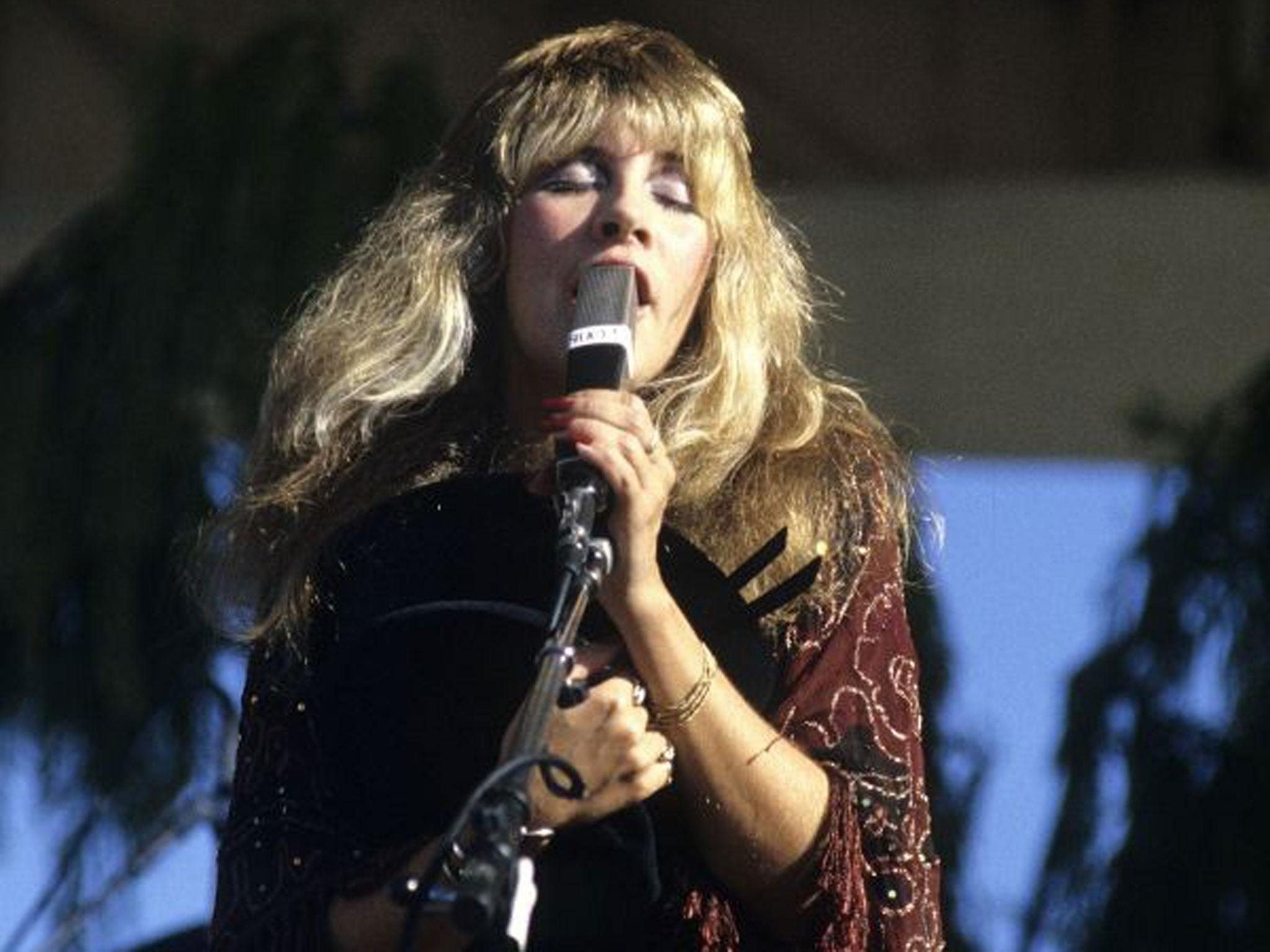 Their story has been described as the ultimate rock soap opera, and following the recent firing of Lindsey Buckingham and with new members Mike Campbell of the Heartbreakers and Neil Finn from Crowded House on board, it's just one more chapter in the stranger-than-fiction career of Fleetwood Mac. The band have just crossed the Atlantic to play three gigs as part of their latest world tour, having played Dublin on 13 June, and with two Wembley gigs on 16 and 18 June.
It will be interesting to see how the two new members fill Buckingham's very large shoes, but the band has survived countless personnel changes since its formation in 1967 and long ago earned its place as part of rock royalty. The original incarnation consisted of the eternal axis of Mick Fleetwood on drums and John McVie on bass, along with guitarists Jeremy Spencer and Peter Green.
A third talented guitarist, Danny Kirwan, would subsequently join and the band experienced great success in the UK in the late 1960s, but Green's mental health problems (he was the band's main songwriter and driving force) led to a downturn in fortunes, and Kirwan and Spencer left in the early 1970s. McVie's wife Christine had joined, but by 1974, Fleetwood Mac had faded from memory in their homeland and had made the fateful decision to relocate to California. Two struggling musicians, Stevie Nicks and Lindsey Buckingham, then joined the band and the rest, to use a well worn cliche, is history.
In a recent feature, NME concentrated solely on the Buckingham/Nick years for their greatest 20 Fleetwood Mac songs, as if the band hadn't existed before, even if it was in a radically different guise. That's surely an oversight akin to omitting Bobby Charlton and Gordon Banks from a list of England's 20 greatest footballers. This compilation goes all the way back to Green's blues-based Mac, with a couple of entries from the band's "lost" years in the first half of the Seventies. Just as English football existed long before the advent of the Premier League, Fleetwood Mac were successful long before they morphed into laid-back West Coast soft rockers.
Click through the gallery below to see the 20 greatest Fleetwood Mac songs:
The 20 best Fleetwood Mac songs
Show all 20
20. "Landslide" (1975)
On joining Fleetwood Mac in 1975 Buckingham and Nicks brought several songs with them, including "Landslide", one of Nicks's most personal songs, and an enduring live showcase for her talents. When Nicks wrote this emotional and reflective ballad the previous year, the duo's sole album had bombed and their relationship was failing. Nicks was considering giving music up altogether. She stood at the crossroads of her life and poured all her doubts and fears into one cathartic song; shortly afterwards came the wholly unexpected invitation to join Fleetwood Mac.
19. "Hypnotized" (1973)
Bob Welch is a significant figure in Fleetwood Mac's history, seen in many quarters as the saviour of the band. It was Welch who eventually replaced the departed Peter Green in 1971 and who, along with Christine McVie laid the soft rock foundations that would blossom fully when his departure in 1974 paved the way for Buckingham and Nicks to join. Welch's finest Mac moment was the jazzy, noiresque "Hypnotized" from the Mystery to Me album, featuring Christine McVie's ghostly harmonies over Welch's dreamy vocal. Ample proof along with many other fine songs such as 1972's mellow and much loved "Sentimental Lady" (which Welch later re-recorded as a solo artist with great success) that even as the band foundered commercially, artistically the Bob Welch era wasn't always the barren netherworld of popular myth.
18. "Say You Love Me" (1975)
Buckingham and Nicks's assimilation into the band and the sheer quality of the material they brought with them proved to be the artistic fillip that the other members needed. The self-titled first album with the new line up (otherwise known as Mac's White Album) featured four superb Christine McVie compositions plus a co-write with Buckingham, as many as Buckingham and Nicks combined. McVie had always been a prominent songwriter, but this was the album where she really came into her own as she responded to the challenge of the twin tyros with "Warm Ways", and "Over My Head", prime examples of her gorgeous lilting love songs. The jaunty "Say You Love Me" was her best song yet and even scraped into the UK top 40 at a time when the original band were but distant memories in their homeland.
17. "Gypsy" (1982)
Both a nostalgic look back to her pre-fame struggles and a tribute to a friend who had died of leukaemia, "Gypsy" from 1982's Mirage album is one of Stevie Nicks's most enigmatic songs. And it's also a classic Fleetwood Mac soft rocker – jangling guitars, multilayered harmonies, lush, glossy production and a hook you can't forget.
16. "Dragonfly" (1971)
Lovely shimmering psychedelia from Danny Kirwan with lyrics taken from poet WH Hughes, and one of a long line of unsuccessful post-Green, pre-Buckingham/Nicks singles. Long held as a real buried treasure, "Dragonfly" was surprisingly re-released as a limited edition single in the US in 2014, reaching No 9 in the Billboard Hot Singles Sales Charts. An enduring classic indeed.

Enjoy unlimited access to 70 million ad-free songs and podcasts with Amazon Music
Sign up now for a 30-day free trial
Sign up

Enjoy unlimited access to 70 million ad-free songs and podcasts with Amazon Music
Sign up now for a 30-day free trial
Sign up
15. "Big Love" (1987)
Tango in the Night turned the clock back to the Fleetwood Mac/Rumours era with an album full of brilliantly accessible numbers such as "Little Lies" and "Everywhere". Opening track "Big Love", a top 10 single on both sides of the Atlantic, was the pick of the bunch, one of three songs from Tango in the Night originally earmarked for a Buckingham solo album. However, when the band decided to make their first album since 1982's Mirage, Buckingham, not for the first or last time, put the greater good of Fleetwood Mac before anything else. That said, "Big Love" is virtually a Buckingham solo track anyway, right down to those striking call and response "uhs" and "ahs".
14. "Black Magic Woman" (1968)
White boy plays the blues and the devil is a woman tropes are front and centre of this evocative, mysterious mood piece, released just as Green's group rode the crest of the British blues boom of the late 1960s. Fleetwood Mac's first hit single introduced the signature Peter Green sound, although "Black Magic Woman" is possibly better known through the no less brilliant Carlos Santana cover.
13. "Sara" (1979)
This melancholy beauty exists in several forms including the six minute plus track on Tusk, and a single edit, and Nicks has said it was sixteen minutes long in its original form. However Mac enthusiasts will point to the 8.47 version from the 2015 Tusk edition. As with so many Mac songs, the meaning behind Sara is complex and inevitably based around relationships both within and outside the band. Nicks also reflects on her past struggles and regrets on a song that quickly became one of her most loved.
12. "Songbird" (1977)
One of the many highlights of Rumours, recorded live in an empty theatre in the University of California, San Francisco, just Christine McVie, a piano and a dozen red roses. This beautiful, heartfelt song of unconditional love, described by its composer as "a little prayer – an anthem for everybody", has been covered by Eva Cassidy and Willie Nelson and closed every Fleetwood Mac show until Christine left the band in 1998. This quote by John McVie from the book Making Rumours probably best sums up its appeal: "When Christine played 'Songbird', grown men would weep. I did every night."
11. "You Make Loving Fun" (1977)
Another Christine McVie classic, bouncy, yet understated, with Christine channelling her inner Stevie Wonder on clavinet. Buckingham's cutting licks are a highlight too, especially that scratchy bit at around 2.40, and the song glows with trademark three-part harmonies. It's a certainty that "You Make Loving Fun" wasn't about John McVie, Christine's by now ex-husband, and all romantics out there will hope that it wasn't about her dog as she allegedly told him.
The 40 best albums to listen to before you die
Show all 40
10. "Tusk" (1979)
Tusk, the new wave-influenced follow-up to Rumours, found the band and Buckingham in particular resolutely determined not to just churn out a Rumours retread. That said, the lyrics to Tusk's title track hark back to the romantic triangles of that touchstone album, ("Just tell me that you want me"). Their first top 10 single in the UK in almost a decade, "Tusk" is Fleetwood Mac and Buckingham at their barking best, tribal drumbeat and 300-piece marching band included.
9. "Don't Stop" (1977)
Bill Clinton hijacked "Don't Stop" for his presidential campaign in 1992 and the band performed it at his inauguration, but don't let that put you off one of the defining songs of late-1970s AOR. A bouncy, positive plea from Christine McVie to her ex-husband to forget the past and move on after their divorce, "Don't Stop" remains one of the band's most popular songs and Christine McVie's finest.
8. "Albatross" (1968)
Owing a substantial debt to Santo and Johnny's 1959 instrumental "Sleep Walk", the enigmatic "Albatross" soared to No 1 in early 1969, provoking much gnashing of teeth from purists who felt the band had somehow sold out their blues roots. All nonsense of course, and the song's timeless quality and dreamy ambience again proved irresistible five years later when it was re-released and just failed to reach the top a second time, stalling at No 2.
7. "Oh Well" (1969)
A blistering guitar intro, cowbells (very much in vogue in 1969, thanks to the Stones "Honky Tonk Women") and tongue-in-cheek lyrics segue into a wonderfully atmospheric instrumental with classical overtones, and in three and a half breathless minutes, one of the most extraordinary songs of the era has passed in a blink of the eye. You just have to listen to it again. And again. Green and Fleetwood Mac's third monster hit in a row was only kept off the No 1 spot by The Archies' "Sugar Sugar". Strange times indeed.
6. "Rhiannon" (1975)
The breakthrough single from the eponymous album that signalled Fleetwood Mac's remarkable change of direction and fortune, as they began their extraordinary transition from British Blues also-rans to the epitome of slick, air-brushed Californian soft-rock. "Rhiannon" is Stevie Nicks at her most mystical (it's about an ancient Welsh witch, apparently), a live tour de force for her alluring persona and siren-like vocals.
5. "Man of the World" (1969)
Perhaps the most beautiful and overwhelmingly sad song in the entire Fleetwood Mac canon regardless of personnel, "Man of the World" was the follow-up single to "Albatross" and was only held off the top spot by The Beatles' "Get Back". With lyrics like "I just wish I had never been born" and the plaintive guitar motif, this was the sound of Green crying for help. But no one was listening, least of all (as Mick Fleetwood would later admit) the other members of the band.
4. "The Chain" (1977)
Never a single, but one of their most played songs thanks to its use as the theme for the BBC's Formula One coverage, "The Chain" consists of a number of bits and pieces spliced together by studio master Buckingham and its the only song credited to all five members of the Rumours-era band. "The Chain" is yet another rumination on the internal emotional strife of the band, building from its slow-burn intro into a full-on guitar wig-out and massed harmonies via one of the most famous basslines in all of rock.
3. "The Green Manalishi (With the Two Prong Crown)" (1970)
Peter Green's last recording with the band he formed – a hypnotic menacing exorcism of the demons that possessed him at the height of his success. A song so disturbing with its banshee wail and nerve-shredding guitar, that it still beggars belief that it was a top 10 single in 1970. Written after a particularly disturbing nightmare Green had experienced around the time he had begun to give away all his earnings from his music, "Green Manalishi" completed a run of singles beginning with "Black Magic Woman" which were the equal of anything that The Beatles, The Stones, The Kinks, The Who, or any of the great singles band of the era had achieved.
2. "Go Your Own Way" (1977)
With its angry lyrics, scorching guitars and Fleetwood's pounding drumbeat, Buckingham's bitter kiss-off to Nicks as their relationship ended was not the typical Fleetwood Mac laid-back soft rocker. Nicks was less than amused by how she was portrayed in the song, but "Go Your Own Way" has endured, its raw urgency hasn't dated one iota. "Go Your Own Way" was the first single from Rumours and became Fleetwood Mac's first top 10 single in the US, paving the way for the album's incredible success.
1. "Dreams" (1977)
Rumours is the definitive break-up album with just about every track chronicling the internal emotional upheaval of the band. "Every song was about someone in the band," said Fleetwood, but none more so than Nicks's "Dreams". It's all here – the McVies' divorce, the Buckingham-Nicks break-up, Nicks's affair with Fleetwood, all laid bare and written in 10 minutes by Nicks. However, "Dreams" wasn't quite the finished article until Lindsey Buckingham got a hold of it. Putting personal feelings aside, Buckingham worked his magic and "Dreams" became Fleetwood Mac's first No 1 single in America. The ultimate rock soap opera had found its fitting coda.
Join our commenting forum
Join thought-provoking conversations, follow other Independent readers and see their replies