Foy Vance interview: 'Being able to pay your bills and not compromising with your work – that's success'
The Northern Irish musician opens up about relentless touring, his work so far, and why Noam Chomsky telling him to 'f**k off' was the best email he ever had
Roisin O'Connor
Monday 14 November 2016 10:09 Comments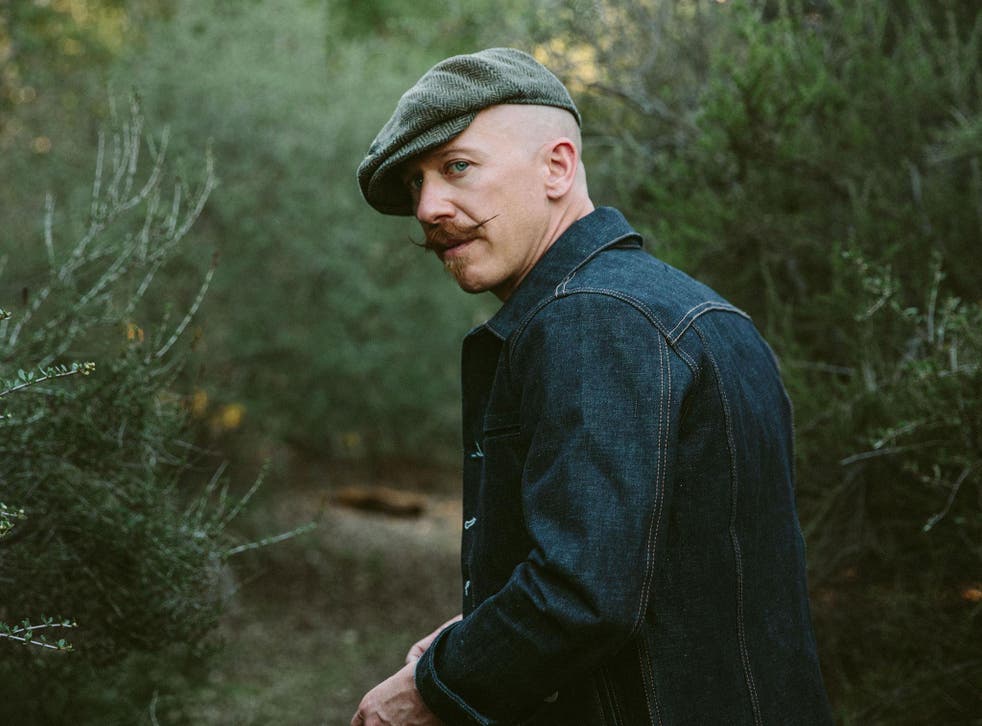 It's a bitter cold evening in Bristol. At The Old Duke pub, Nina Simone and Booker T are playing over the clatter of glasses being collected at the bar.
And resting comfortably in a corner beneath faded posters of Fifties film stars, flat cap perched at a jaunty angle on his head, Foy Vance takes a sip of his pint like he's about to tell a tale after a long journey.
"I had an email exchange with Noam Chomsky," he says, a huge grin on his face.
A pantomime 'no you didn't', 'yes I did' ensues.
"I was out in the States going to play Boston, and he's at MIT [Massachusetts Institute of Technology]," he beams.
"It was because of the song on The Wild Swan ["Noam Chomsky Is A Soft Revolution"], we were going to release that as a single but figured radio wouldn't playlist it. Anyway, for a minute we were gonna do a video.
"I wanted to at least speak to him, so we reached out and he sent his email address. So I emailed Noam and told him about the song, and invited him and his wife down to the gig.
"And he got back with the most articulate and sweetly worded 'f**k off' I've ever had," he finishes, chuckling.
So where does one start with an email to Noam Chomsky?
"I sat down and started to think about the words a bit more. Never mind the thesaurus, but just to make sure it was concise."
Weary after months of touring, the Northern Irish musician is looking forward to a few months off at home with his partner and his daughter before yet another venture out on the road.
"Do you know it feels like I've been on tour since April?" he says. "I left my house that month and I've been home for 15 days since then."
Enjoy unlimited access to 70 million ad-free songs and podcasts with Amazon Music Sign up now for a 30-day free trial
Sign up
Vance's music travels well; somewhat reluctantly, but perhaps inevitably, he has inherited a skill for storytelling from his father, an American preacher ("although he preached something that I couldn't believe in") who relocated the family from Bangor to Oklahoma.
"Not by design but by default, I've ended up doing something similar," he says. "I enjoy that travelling aspect most of the time. It's really odd when people come to the shows, and they're so excited when you meet them before or afterwards – it feels somewhat disproportionate because that's their one night out. But for you it's your 52nd night of that."
Maybe this attitude can be attributed to age or experience, but his comments seem a million miles away from that of Justin Bieber, who just weeks earlier had a minor hissy fit onstage in front of thousands of screaming fans.
"He's carved a career as a pop star where young girls come and scream," Vance says, shaking his head. "He was like 'I'm trying to share with you, if you guys don't wanna share I'll just play the songs…' That's what they're f**king paying for, man.
"I've said some pretty sh**ty things from stage," he adds. "I'll tell people off for talking… but then I haven't carved a career as a pop star. I prefer listening rooms. So every now and then if people are talking really loudly I'll politely ask them to leave. I'm quite happy to thin the crowd out like that."
This latest tour, the album, and the announcement of a new tour in 2017 all seem very apt given Vance's interest in themes of revolution - however small or insignificant they may seem - and the furore in America over the presidential elections.
Vance often plays the joker onstage. Later during his performance at The Fleece, he reveals to his audience that some comments about Donald Trump have gone down in the US "like a lead balloon".
"You gotta be careful with that one," he says a tad sheepishly. "It's a political system I know very little about, I just know that it's utterly frightening. I don't know that we've ever been in a position like this.
"And it's so testament to the times. He [Trump] is a celebrity. I think we're so desensitised to truth in this day and age. No offence, but from what the media feed people, especially in America. And then you've got this rambunctious man who's not really saying anything, but people are used to seeing him. It's shocking, I can see how he's beguiled a lot of the nation."
One of Vance's favourite records is Tom Waits's glorious, stomping 1999 album Mule Variations, and there's a moment on that record where Waits sits down at the piano for "Picture In A Frame".
The listener hears the creak of the stool and a slap as though Waits has thrown a book of sheet music to the floor.
Vance sought this low-fi sensibility on his own work – listen to the exquisite "Bangor Town" and you'll hear the intimacy as he leans into a single piano note and the creak of the stool sounds out.
"Jacquire [King] was the engineer for that Tom Waits record, and that's why I called him up originally," he says. "Not to replicate it in anyway. I'd be foolish to try and replicate something by Tom Waits – but I wanted that sensibility on the record, and I brought that up when we first met."
"Some of my favourite recordings are the lo-max recordings or field recordings, they have a reality and a truth to them," he says. "It's some old boy or old girl sitting on a porch, or standing on a hillside."
To achieve that on his own record Vance called up King [Tom Waits, Norah Jones, Kings of Leon], and headed out to record with him in Nashville. Suffice to say they didn't tip-toe around each other's feelings in the studio.
"Jacquire is one of those guys who, once he takes on a project, he's in the trenches," Vance explains. "The first couple of days we were at loggerheads a little bit. It wasn't anger, it was passion. But we had a very candid relationship because of that from the first day. Him and I talk about that a lot.
"The making of Exile On Main Street, Keith Richards tortured people making that record, he created so much tension. But listen to it! Tension's not a bad thing. And we're good buddies; Jacquire came out to the Nashville gig, we had a wee dram and a catch up."
What has remained relatively unchanged in the span of his three studio releases is Vance's superb songwriting talent; without being put under the spotlight, certain wonderful phrases or observations seem to hit you out of nowhere.
Take the chorus on "Joy Of Nothing", his second album's title track includes the lines: "Collared doves and fighter planes/Sharing the sky like it's nothing strange," which progresses to "Oh the joy of nothing... is a sweeter something." It's stunning - one of Vance's best songs to date.
"When it comes to songwriting, for me there needs to be prolonged periods of silence," Vance says. "It's 80 per cent doing other things – playing pool, making a cup of tea, eating a sandwich, going for a walk.
"Too many people sit down to write and they've already got a formulaic idea or a structure in their head. When I was writing with Ben [Ballance-Drew, Plan B] it could have gone anywhere, and the song often did. That's how I like to write."
Ending up with a similar structure to freestyle poetry leaves Vance with these beautiful, sprawling journeys such as that of "She Burns".
Vance's vocals on that track are as warm and comforting as glowing embers; the stuttering guitar hook that may have inspired friend and label boss Ed Sheeran for "Bloodstream", one of the standout tracks on his second album X.
Vance is doing pretty damn well by anyone's standards. But one word that keeps cropping up in articles and interviews with Vance is 'underrated'; a sense of indignity that he isn't viewed as a commercial artist selling out stadiums every night.
"It's not an ambition," Vance shrugs. "Don't get me wrong, if it were to happen I'd take it with open arms. But that kind of thing doesn't just 'happen' overnight.
"I have friends who play stadiums and I see how hard they work to get there. But I like to see my friends, and my partner. I like to have downtime, to take a day to focus on one song. The being better-known thing doesn't matter to me.
"In today's music industry... being able to pay your bills and live the life you wanna live, and not compromising with your work. That's success."
Foy Vance performs at the sold-out Shepherd's Bush Empire on 18 and 19 November. The Wild Swan World Tour kicks off in 2017
Register for free to continue reading
Registration is a free and easy way to support our truly independent journalism
By registering, you will also enjoy limited access to Premium articles, exclusive newsletters, commenting, and virtual events with our leading journalists
Already have an account? sign in
Join our new commenting forum
Join thought-provoking conversations, follow other Independent readers and see their replies