Free downloads: Communion compilation album
Friday 26 February 2010 01:00 GMT
Comments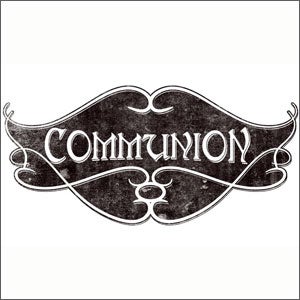 The nu-folk scene that has blossomed in recent years in London and around the country has been built on like-minded musicians supporting each other and putting on gigs together. Nothing typifies this better than musical collective Communion, formed by members of Mumford and Sons amongst others, which has now started a record label, the fruits of which are made available exclusively by the Independent below.
Released on 1 March, the compilation of tracks from artists including Alessi's Ark, Matthew and the Atlas and Johnny Flynn is part of a selection from the roster of Communion, a new label founded by Ben Lovett of Mumford and Sons and Kevin Jones (Cherbourg, Marcus Foster). Read Kevin's full track-by track rundown of the album here . Stream the album below, and click here to download two free tracks from the album - Deadwood, by Matthew and the Atlas, and Hands in the sink, by Alessi's Ark.
Click the down arrows at the right of the tracks to download
Alessi's Ark - Hand In The Sink
Matthew and the Atlas – Deadwood
Track by track - By label co-founder Kevin Jones
1. Johnny Flynn - In The Honour Of Industry
We've always been big fans of Johnny and both Ben and I have supported him on various tours. We were honoured to have him on the album, and this track is sublime, it really takes you on a beautiful journey and I love how he uses the horns on this record. A Larum is one of the best albums of the last few years in my opinion and his recent download 'Drum' shows that he's evolving constantly.
2. Jay Jay Pistolet - Vintage Red
Jay Jay has been a friend of ours for ages and Ben also features on the track. I love the production, there's something very nostalgic about it, it almost has a hawiian overtone to it. Jay Jay is currently working on a new project so it'll be interesting to see what he comes up with next!
3. Marcus Foster - Circle In A Square
We only came across Marcus fairly recently and he totally blew us away. This was recorded live with Chris Maas and me (the old Cherbourg rhythm section) and Marcus's vocals are incredible on this track - in rehearsals we didn't even need to mic him up his lungs were that powerful. There's something very cinematic and moody about it this track, like a cross between early Van Morrison and Tom Waits.
4. Stokes, William - Zion
Will Stokes is a talented young songwriter who is up and coming on the London scene. We actually recorded this about a year ago and features Marcus and Ben from Mumford and Sons (playing filing cabinets amongst other things!) as well as myself on bass. We are really excited about what's in store for Will this year, especially with a full band around him.
5. Pete Roe - Bellina
Pete Roe is a legend. A real troubador and an immense talent. He combines the best parts of Nick Drake and John Martin to my ears, and is an intergral part of the scene, having toured with all the greatest nu-folk artists, and still being Laura Marling's multi-instrumental backing musician. He also has the best beard in folk.
6. Broadcast 2000 - That Sinking Feeling
We love what Joe Steer does, both live and recorded he is an immensely creative and ingenious musician. This track is from his debut album which has just come out, we were so pleased when he agreed to submit a song for the compilation. There's a uniqueness to this track and to Broadcast's sound in general, and live they take on more of the persona of a rock band than a folk band.
7. Benjamin Francis Leftwich - More Than Letters
Previously known as Lights, Benjamin Francis Leftwich is a young singer songwriter from York who has a real etherial quality to his songs. We met him on tour last year and he was kind enough to put us up for a few days - his dad is a great cook! I love the almost African quality to the last section of the song.

Enjoy unlimited access to 70 million ad-free songs and podcasts with Amazon Music
Sign up now for a 30-day free trial
Sign up

Enjoy unlimited access to 70 million ad-free songs and podcasts with Amazon Music
Sign up now for a 30-day free trial
Sign up
8. Jeremy Warmsley - How We Became
Jeremy is an incredibly talented and intelligent musician and one of the first artists to establish himself on the scene, as a result he's influenced a lot of the other musicians over the past few years. This song is from his self released '5 Versions' EP which we are big fans of.
9. Brendan Campbell - Maudlin Reverie
Ben and I first met Brendan on tour in Glasgow a few years ago and were impressed with his songwriting and guitar playing. There's something timeless about this song, very haunting and beautiful .
10. Alessi's Ark - Hand In The Sink
We've been friends with Alessi for years, and she is an incredibly creative and unique artist. This song was recorded in one take a Church studios before Christmas, she just walked in, played the song once and we all agreed there was no need to go for another take! Her album 'Notes from the Treehouse' was produced by Bright Eye's Mike Mogis and is a masterpiece, especially considering Alessi is only 18.
11. Mumford and Sons – Sister
Obviously this is Ben's band, so it's hard to know what to say, safe to say that most of the best memories of the last few years have featured Mumford and Sons in some way or other - they really are at the centre of the nu folk universe and a lot of fun! This song was written by banjo player Winnie and recorded live by Ian Grimble at Church studios, Crouch End.
12. Matthew and the Atlas – Deadwood
Matthew's voice is incredible - he sounds like a wizened willow tree and is a very talented songwriter and lyricist. I think Ben met him when he supported Mumford in Reading last year and he quickly became part of the Communion family. We've just finished recording an EP with him which is fantastic, it's being released on April 12th on Communion Records - we are very excited about Matthew and the Atlas at the moment.
13. Alan Pownall – Take Me
Alan has also been a good friend for a long time, at one point Jay Jay Pistolet, Alan, Marcus and Winnie all shared a flat in Fulham - a very creative household. Alan's career looks to be set to go through the roof this year after signing to Mercury Records, with producer Elliot James at the helm.
14. Elena Tonra – Peter
Elena has one of the most beautiful voices we've heard in a long time and is a very personal and clever songwriter. She manages to combine innocence and beauty vocally with surprisingly caustic lyrics and a beyond her 19 years wisdom. This is a personal favourite of mine.
15. Beans On Toast – Things To Do Before You're Thirty
Ah Beans on Toast! What would we do without him! This is taken from his 50 song double album recorded last summer by Ben - if you haven't seen him live, you must, it's a indescribably brilliant. Jay also runs London's most exciting new venue The Flowerpot in Camden and is one of Communion's closest friends. His gangsta rap DJ set last year at Notting Hill Arts Club has gone down as legendary in West London!
16. Kurran and the Wolfnotes – Pounding
Kurran and the Wolfnotes toured with Cherbourg last year and we all soon became close friends. Kurran is a very gifted songwriter who has a way of stringing brilliant section after brilliant section together - a relentless run of hook laden melody and personal lyrics. KATWN's next single 'Your Four Limbs' is out on April 19th.
17. Peggy Sue – February Snow
Communion favourites Peggy Sue are very close to our hearts and have a unique sound and approach to everything they do. It's been fantastic to watch their evolution over the last few years and to my knowledge have played Communion more than any other artist. They are supporting Local Natives on their next UK tour and are releasing their debut album later in the year.
18. Andrew Davie – Lie Down In The Blood
Andrew Davie, formerly of Cherbourg is the most gifted songwriter of his generation and a very close personal friend to everyone at Communion. Of anyone on the compilation he is one to watch this year, his talent for heartfelt lyrics, beautiful melodies and his fragile singing voice all contribute to make him a unique voice in British folk.
19. Rachel Sermanni – My Friend Fire
Ben met Rachel on tour last year on the highlands of Scotland and immediately recognised her talent. This song features Ted and Ben from Mumford and Chris from Cherbourg and is an incredibly promising debut from 18 year old Rachel. We're sure she has an illusrious career ahead of her.
20. Jesse Quin and the Mets – The Sculptor and the Stone
Jesse Quinn is the nicest and most talented guy in the world. Fact! I don't know a single musician involved in Communion that doesn't owe something to Jesse's influence and he and his band the Mets are re sculpting their sound at the moment, so we can't wait to see them live again.
21. Matt Corby – Light Home
Matt Corby has an extraordinary voice, especially given his 18 years. He's the only non UK artists on the compilation and played the Australian launch of Communion in Sydney last month to a spellbound audience. He's coming to the UK later this year to do some recording with us and we are very excited about working with him.
Join our commenting forum
Join thought-provoking conversations, follow other Independent readers and see their replies