From Haim to Chromeo: The new wave of Yacht-rockers
Seventies and Eighties AOR acquired a derogatory nickname a few years ago. But that hasn't stopped it sailing back to popularity
Elisa Bray
Thursday 05 June 2014 15:13 Comments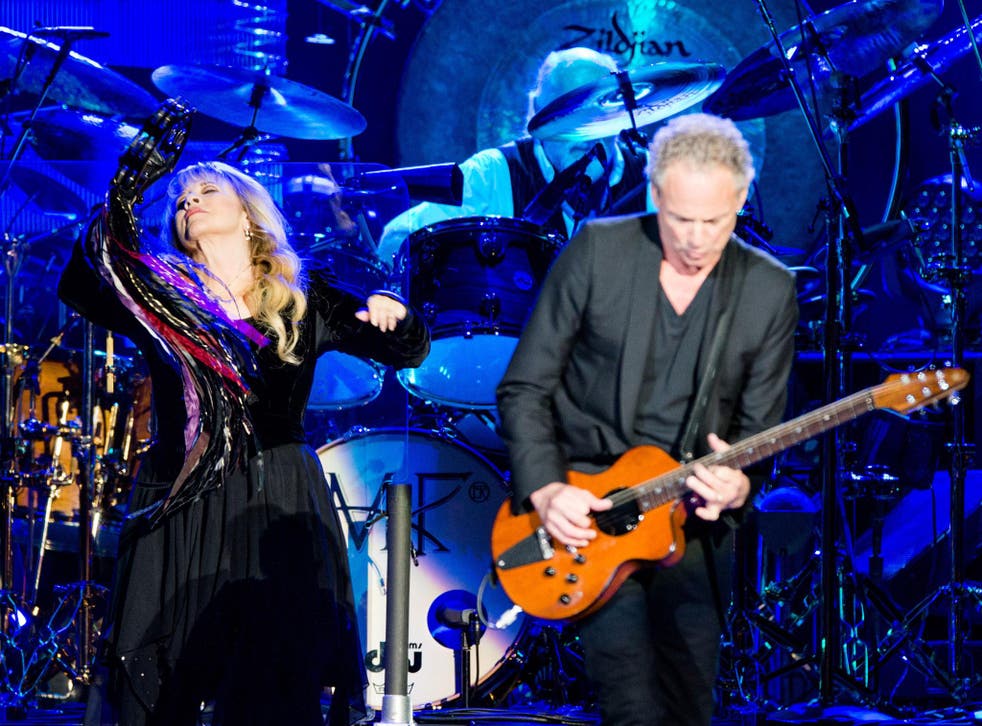 If you're not familiar with the term yacht-rock, you'll certainly be familiar with its sound: classic soul-inflected ultra-smooth rock with unabashed sun-drenched soaring harmonies and slick production. And if you thought it was a sound left behind in the 1970s and 1980s – a time when no saxophone riff was deemed excessive – you'd be mistaken. Yacht-rock, once dominant in southern California, in a golden age of studio music purveyed by acts including Steely Dan, The Doobie Brothers, Hall and Oates, Toto, Christopher Cross, Kenny Loggins, Robert Palmer, The Eagles, Spandau Ballet and even Rumours and Mirage-era Fleetwood Mac, is back.
Philadelphia's Hall and Oates are going on tour next month – albeit with less bouffant hairdos than in their heyday – while Christine McVie has reunited with Fleetwood Mac for the band's biggest tour to date. Meanwhile, the Club Yacht Rock Night in London, at the Heavenly Social in Oxford Street, which has been serving up the era's laid-back polished grooves since 2007, is seeing more fans than ever, and compilation CDs devoted to the genre are becoming more plentiful. With the revival clearly in mind, the first volume of Too Slow to Disco, a compilation series of late Seventies West coast yacht-pop compiled by DJ Supermarkt, and avoiding many of the usual key players thus showing the sub-genre's range, was released last month. Next up is Yacht Rock, a new compilation from Universal Records and Chris Scott, the man behind the club nights.
"Something's happened in the last couple of years", Scott says. "I was in Urban Outfitters in Shoreditch in spring and Hall and Oates were on the stereo and the clothes racks were full of Hawaiian shirts. I couldn't believe it. I've been putting on yacht-rock nights for seven years."
At the time when such unashamedly smooth rock was prevalent, between 1976 and 1984, nobody knew it as yacht-rock (back then it was described as adult-oriented rock). That came in 2005, when Los Angeles writer and director JD Ryznar's spoof online video series on the imagined lives of 1970s soft rock stars, including Michael McDonald of the Doobie Brothers and Kenny Loggins, coined the term. Then, yacht-rock was derided as a soundtrack for affluent types who whiled away hours luxuriating aboard yachts.
"The term 'yacht-rock' was used as an insult", says Scott, "smooth studio music that was the preserve of people who probably had yachts and would listen on their newly acquired stereos. It morphed into the yuppie rock of the Eighties. If it had a stigma in the past, that was probably because people thought of growing up with dad's lousy music." But Scott says that stigma has gone. "It's completely gone. The name is memorable, raises a chuckle when you first hear it, and now people use it as a term of love."
It conjures up a lifestyle, the easygoing sound oozing summer vibes and the sense of escapism, evoking the feeling of being by the sea, drinking Martinis in the sunshine. Lyrics, song titles and album art often had a nautical theme (think of the famous video for Duran Duran's "Rio", Loggins and Messina's 1982 album Full Sail, and Christopher Cross's song "Sailing").
The hallmarks of the genre are slick production, clean vocals and a focus on big-hearted melodies. Everything about the production was excessive; no expense was spared on recording, lavishing vast brass and string sections and countless studio hours. It is said that Steely Dan, renowned for perfectionism in the studio, employed no less than 42 session musicians and 11 engineers to create their 1980 seven-song album Gaucho. Members of acts associated with smooth rock were often session musicians at the top of their act. It all gave that luxurious, decadent feel. And as time progressed, the quality and sophistication of the production values and musicianship shone through.
And the sound appears to be popular again, as shown by the younger acts adopting elements of yacht-rock, unashamedly embracing classic smooth rock, from Chromeo to Haim. Canadian act Chromeo are known for melding yacht-rock into their electro funk, and even appeared on stage alongside Hall and Oates at music festival Bonnaroo in 2010, duetting on hits "I Can't Go For That (No Can Do)" and "Kiss on My List". Texas indie band White Denim's last album Corsicana Lemonade embodied more of a soft-rock feel than the feisty acid-punk rock of their previous releases, while T-shirts at their tour merchandise stands have been emblazoned with palm trees. Rising Connecticut band The Stepkids, meanwhile, are garnering comparisons to Steely Dan and Hall and Oates for their psych-soul-funk. Then there's Haim, the massively popular trio of Los Angeles sisters who are hugely indebted to Fleetwood Mac, blending nu-folk and 1990s R&B.
"We have a lot of rap and high energy dance in the charts", says Scott. "If you listen to Avicii, Subfocus, Magnetic Man and Calvin Harris, it's all very high-energy and a lot of noise. Yacht-rock is the antithesis of that."
Enjoy unlimited access to 70 million ad-free songs and podcasts with Amazon Music Sign up now for a 30-day free trial
Sign up
The three-disc compilation 'Yacht Rock' is out on 9 June on UMTV (Universal). Hall and Oates tour from 6 to 22 July
1. The Eagles Hotel California
All the traits of yacht rock are here: a strong melody, soaring harmonies and studio precision – and a playful reference to Steely Dan in the lyrics: "They stab it with their steely knives, but they just can't kill the beast."
2. Hall and Oates I Can't Go for That (No Can Do)
The epitome of smooth music, this classic has the obligatory saxophone solo, smooth soul vocals from Daryl Hall, a twinkly sheening synth sound running throughout and that slinky bass intro too.
3. Steely Dan Do It Again
A mellow jazz-inflected groove with an extended instrumental from songwriting partners Donald Fagen and Walter Becker, a duo who were notorious for their perfectionism in the recording studio.
4. The Doobie Brothers What a Fool Believes
No yacht-rock playlist is complete without singer-songwriter Michael McDonald's Doobie Brothers and a song co-written with Kenny Loggins. This cheesy falsetto-fuelled number oozes summer vibes.
5. Christopher Cross Sailing
This Grammy-winning anthemic soft-rock track, complete with strings and twinkling synths in the background, has been hailed the "smoothest song ever".
Five GREAT Yacht-Rock tracks
"The name is memorable, raises a chuckle when you first hear it, and now people use it as a term of love"
Harmony, hairspray: Este Haim of Seventies-inspired Haim and, below, (from left) Stevie Nicks, Mick Fleetwood, and Lindsey Buckingham of Fleetwood Mac Karl Walter/Getty Images; Ferdy Damman/AFP
Register for free to continue reading
Registration is a free and easy way to support our truly independent journalism
By registering, you will also enjoy limited access to Premium articles, exclusive newsletters, commenting, and virtual events with our leading journalists
Already have an account? sign in
Join our new commenting forum
Join thought-provoking conversations, follow other Independent readers and see their replies