From The Who to Bob Dylan and The Rolling Stones: The albums that make you wish you'd been there
Ahead of a new compilation of James Brown shows, Robert Webb lists the best live records
Robert Webb
Thursday 06 June 2013 17:27 Comments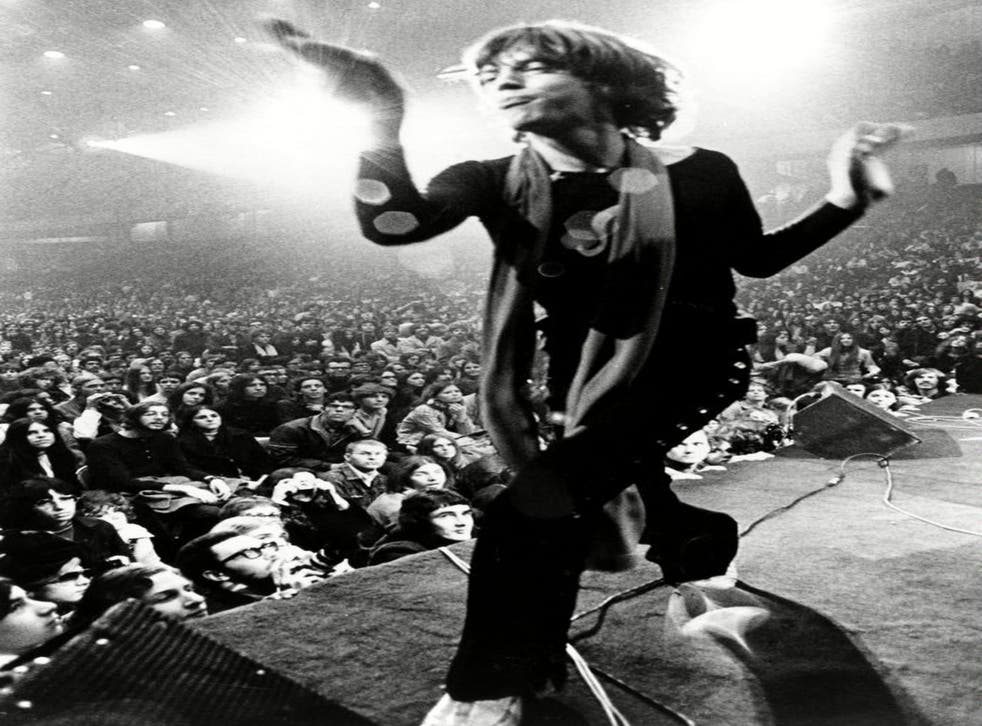 The Who Live at Leeds (1970)
Recorded at Leeds University in February 1970, this was the Who's return to roots; their Let It Be. According to Pete Townshend it was only intended to appease fans between albums: "Our intention was simply to blow you away". The album helped inspire the heavy metal revolution of the early Seventies.
Download "Summertime Blues"
John Martyn Live at Leeds (1976)
With an Echoplex and Free's guitarist Paul Kossoff at his side, Martyn hit the road in 1975 to promote his album Sunday's Child. The resulting live recording, made at the same venue as the Who album and beautifully capturing Martyn's breezy, bluesy jazz-folk, was initially distributed from the singer's Hastings home in a limited, signed edition of 10,000.
Download "I'd Rather Be the Devil"
Bob Dylan Live 1966 - The "Royal Albert Hall" Concert (1998)
Among the most famous of all concerts – the one where disgruntled folkies heckle an indifferent Dylan. The bootleggers were wrong when it first appeared in the Sixties: it was Manchester's Free Trade Hall and not the circular London venue. No matter, the official release is an essential recording of a pivotal cultural moment.
Download "Like a Rolling Stone"
Van Morrison - It's Too Late to Stop Now (1974)
Cut with the Caledonia Soul Orchestra in California and London, this is one of those rare double-live sets that doesn't drag. Morrison performs old Them hits, R&B standards and a roster of solo tracks. A joyful recital from a legendarily cantankerous performer.
Download "Listen to the Lion"
Thin Lizzy Live and Dangerous (1978)
Recorded during two world tours, using different tape sizes and conflicting noise-reduction settings. To even things out Phil Lynott replayed every bass part in the studio and the guitarists overdubbed licks. "The album is about 55 per cent live," said producer Tony Visconti.
Download "Emerald"
Talking Heads - Stop Making Sense (1993)
When first released in 1984, this was a heavily-edited soundtrack to the movie of the same name. The expanded reissue addressed early complaints and finally provided fans with an essential live recording.
Download "Once in a Lifetime"
Aretha Franklin Live at Fillmore West (1971)
Franklin's best live album ranges across classics from the likes of McCartney, David Gates and Simon and Garfunkel, all carefully chosen to appeal to the largely white hippie audience. Stunning on vinyl; later expanded to fill four CDs.
Download "Bridge Over Troubled Water"
The Band - The Last Waltz (1978)
Fourteen months before the Sex Pistols bid farewell at the Winterland Ballroom, asking if we had ever felt cheated, The Band bowed out at the same San Francisco venue. Between these two concerts pop music spun on its axis. The Band are joined on stage by a dozen dinosaurs, including Eric Clapton and Joni Mitchell.
Download "Helpless"
Bob Marley & The Wailers Live! (1975)
Few concerts have been as influential as the Wailers' packed, hallucinatory shows at London's Lyceum in July 1975. This was reggae's crossover moment, making Marley an instant star in rock's white firmament.
Enjoy unlimited access to 70 million ad-free songs and podcasts with Amazon Music Sign up now for a 30-day free trial
Sign up
Download "No Woman, No Cry"
David Bowie Live at Nassau Coliseum '76 (2010)
David Live was marred by botched recording and Stage lacked atmosphere. Bowie's best live albums have been the unofficial ones. This concert recording, culled from his 1976 US tour (and now a bonus with the recent reissue of Station to Station) is unyielding in its monochrome intensity.
Download "Waiting for the Man"
The Rolling Stones - Get Yer Ya-Ya's Out (1970)
Recorded in late 1969 and probably issued to counter various bootlegs in circulation, this is the sound of the Stones (with new boy Mick Taylor) in the ascendancy. It was instantly hailed as the best concert album by a rock band to date and was the first rock live LP to make No 1.
Download "Midnight Rambler"
Johnny Cash At San Quentin (1969)
Keen to repeat the success of his Folsom Prison recording of a year earlier, and accompanied by a Granada TV crew, Cash booked the maximum security San Quentin gaol in February 1969. The improved sound quality and almost rioting audience tops Folsom.
Download "San Quentin" (first take)
Elvis Costello Live at the El Morcambo (1993)
A widely bootlegged promo from the late Seventies given official release in 1993. Elvis (below left) and the Attractions are caught at their raw best at the Toronto club in March 1978. The crowd holler and whoop.
Download "Less Than Zero"
Led Zeppelin - How the West was Won (2003)
The lumbering soundtrack for The Song Remains the Same failed to deliver an accurate document of Zep's live appeal. This crushingly brilliant triple-disc set, assembled by Jimmy Page from June 1972 performances found during the production of the Led Zeppelin DVD, does the trick.
Download "Since I've Been Loving You"
Nirvana Unplugged in New York (1994)
Kurt Cobain was nervous at the prospect of playing an unplugged set for MTV. He refused to comply with the channel's request for a set-list of hits and insisted on channelling his acoustic guitar through a hidden amp. Perhaps because of the tension between band and broadcaster, the performance at New York's Sony studios was electric.
Download "The Man Who Sold the World"
James Brown's 'Best of Live at the Apollo – 50th Anniversary' (Universal/Polydor) is released on 24 June
Register for free to continue reading
Registration is a free and easy way to support our truly independent journalism
By registering, you will also enjoy limited access to Premium articles, exclusive newsletters, commenting, and virtual events with our leading journalists
Already have an account? sign in
Join our new commenting forum
Join thought-provoking conversations, follow other Independent readers and see their replies