Interview
Gillian Welch: 'If you keep artists away from their art for too long, we start to go insane'
The Nashville singer-songwriter, who paved the way for Phoebe Bridgers, is up for a Grammy with an album recorded in lockdown. She talks to Leonie Cooper about making acoustic guitar cool, facing down tragedy with music, and why she'll choose vinyl over streaming every time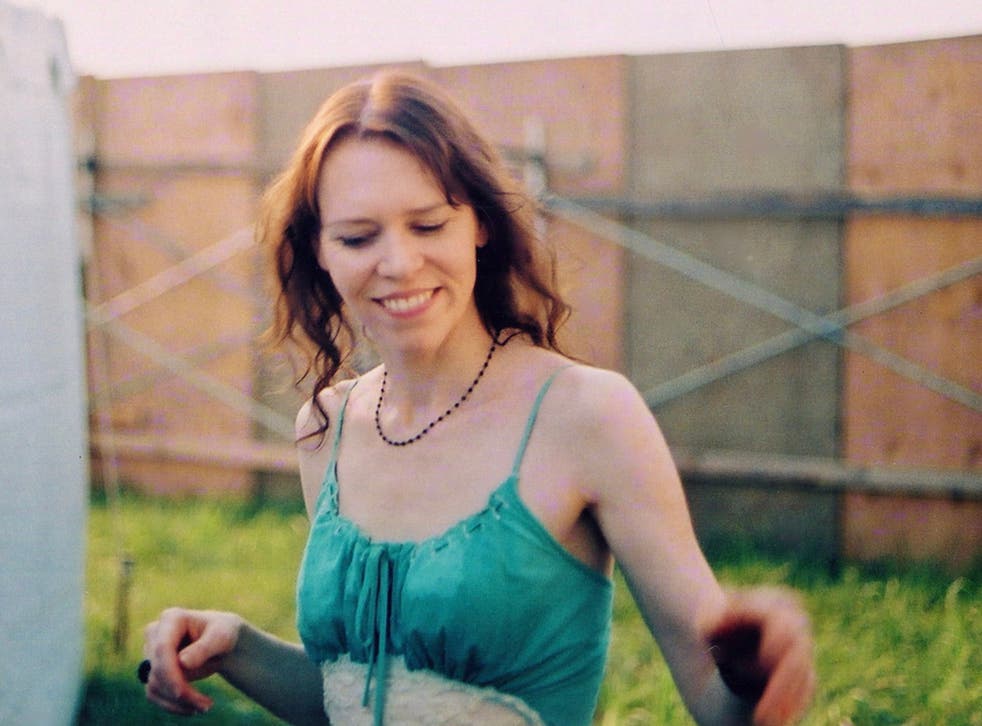 N
ext Sunday's virtual Grammy Awards will be fairly different from the extravagant bash we've come to recognise. No headline-grabbing performances from glossy, glitter-clad popstars. No wild aftershows in Hollywood mansions. Folk firebrand Gillian Welch's All The Good Times, nominated in the Best Folk Album category, was therefore almost tailor-made for the event, recorded on her living room sofa with her partner David Rawlings in April last year.
It's a gentle yet urgent, bare-bones collection, as the pair sang country covers of songs by Bob Dylan, blues singer Elizabeth Cotten and the late John Prine into a microphone, perched casually on their coffee table. Like so many others, they were doing their best to entertain themselves during the first of many lockdowns. Welch was surprised that it was even nominated at all but then, like much of the past year, "everything about putting out this record was so outside of normal", she says. A properly homegrown affair, Welch glued together the sleeves herself on her kitchen table, after convincing a local pressing plant to make a small number of physical albums – the first batch sold out in just 48 hours.
Welch and Rawlings will be watching the ceremony from that same sofa on 15 March, which will certainly make a change from when Welch, 53, first attended the Grammys back in 1996. She was nominated for her bluegrass-indebted debut Revival, a pared-back record that "everybody was trying to talk us out of making," remembers Welch, talking down the line from Nashville. "Acoustic instruments were not cool. I can't tell you how many times that I was asked, 'Who's gonna play electric guitar for you?'" 
Yet despite concerns from on high, the dust-blown release was a sensation. For the awards show, a wide-eyed Welch turned up in a 1950s ball gown that her mother, Hollywood singer and composer Mitzie Welch, had once worn to perform with jazz clarinetist Benny Goodman. Her sensitive excavation of traditional American music might have lost out to Bruce Springsteen's The Ghost of Tom Joad, but the night was not without its significance, marking the arrival of a mighty talent who, a quarter of a century later, is regarded as one of America's finest living songwriters, weaving together blues, folk and country like no other.
Perhaps it's a good thing that the Grammys will be less lavish this year. Covid aside, Nashville – the city that LA-raised Welch has called home for going on 30 years – has been through the ringer lately. It started with a tornado that killed five people last March and ripped the roof clean off Woodland Studios, the historic recording facility that Welch and Rawlings have owned for two decades. "David and I barely left the studio for the first week after the tornado, sleeping in the lounge with the industrial desiccant fans roaring, just to keep watch as you would with a sick baby," says Welch of their emotional stakeout of the ruined building, which had previously been used by everyone from Neil Young and Johnny Cash to Dusty Springfield and Dolly Parton. But it's been wrecked by winds twice before, she says, and always bounces back. "She's a tough old girl!"
Despite the considerable damage, they managed to save a chunk of demos (48 in total) that Welch had recorded between the making of 2001's Time (The Revelator) and 2003's Soul Journey and decided that the midst of a global pandemic was as good a time as any to let the material see the light of day. She released these in three digital volumes throughout 2020 – this month they'll be finally available on CD and vinyl – starting with Boots No 2: The Lost Songs, Vol 1 in July, followed by volumes 2and3in September and November (Boots No 1 being a 2016 release of Welch's demos from the 1990s).
Alongside All The Good Times, these four records make the past 12 months Welch's most prolific by a long stretch, her last proper album being 2011's The Harrow and the Harvest. Does this burst of releases mean that some brand new Gillian Welch material might also be on the way, too? "I'm not a very fast processor," she explains of her ruminant approach to music making. "So if something happens to me, it's a little bit like water filtering down through bedrock. I do eventually process life fairly completely, but it takes a while! So am I sitting here with a notebook full of songs about everything the human race has been through this year? No. But I do have new songs, and David and I have been writing..." 
The pair's long-running creative partnership began in the late 1980s when they met at Boston's prestigious Berklee College of Music and continues to make up the sturdy groundwork on which Welch's solo releases – as well as Rawlings's own output as the Dave Rawlings Machine and under his own name – sit. All The Good Times was their way of processing the turmoil of the past year together. "The entire way that I deal with the world and my life and myself is by making music and that is really why we made the All The Good Times record," says Welch. "David and I had no way to deal with what was happening at all except through music. If you keep artists away from their art for too long, we just start to go insane." 
Nashville's dance with drama wouldn't end with coronavirus. In August the acclaimed musician Justin Townes Earle, a former touring buddy of Welch's, was found dead in his Nashville apartment after an accidental overdose of fentanyl-laced cocaine. "My heart just went out to Steve," sighs Welch of Earle's father, roots artist Steve Earle. "Dave called him as soon as we heard. It's just been such a difficult time for everybody. Dark and trying and depressive."
The city's harrowing 2020 was capped with a bombing on Christmas Day. Only 15 blocks from Welch and Rawlings's home, the early morning blast woke her with a terrifying crash. "I thought that our furnace had exploded, and I shot up and was looking around the windows to see what was on fire," she remembers. "It's been a strange year, but hasn't everyone had their own version of strange? Here in Nashville some of ours has just been a little more public."
Strangeness has long haunted Welch's lyrics. Dark-humoured and deeply descriptive, brutal murder ballads gallop brazenly alongside historical epics, poetic musings on faded beauty queens and rousing odes to getting stoned while listening to the Grateful Dead, as well as tributes to the endless potential of America's highways. Welch has an intuitive way with traditional material, too. In 2000, her voice would reach a global audience as part of the ensemble behind the multimillion-selling soundtrack for the Coen Brothers' depression-era romp O Brother, Where Art Thou?. Here she sang the stirring spiritual "Didn't Leave Nobody But The Baby" alongside country royalty Emmylou Harris and Alison Krauss, and she took the lead on gospel classic "I'll Fly Away". 
Welch would reunite with the Coen brothers in 2018, penning the plaintive "When A Cowboy Trades His Spurs For Wings" for the western anthology film The Ballad of Buster Scruggs with Rawlings, scoring their first Academy Award nomination for Best Original Song in the process. The couple would attend the Oscars in full-on western regalia, wearing complementary chain stitched Nudie suits; one picked up for pennies from a Nashville garage sale and the other made decades later to match by the legendary cowboy couturier Nudie Cohn's protégé, Manuel Cuevas.     
One of Welch's most popular songs is the 20-year-old "Everything Is Free", a sombre lament about online music piracy, inspired by the moment Napster sent the music industry into freefall in the late Nineties. "I wrote that right as the apple cart was being upended and the way that musicians were compensated was just being completely subverted," explains Welch. "And I don't think it's ever been righted." In the wake of the streaming era, her damning polemic has found a new lease of life, covered by dedicated Gillian Welch fans Phoebe Bridgers, Courtney Barnett and Sylvan Esso. With his tongue placed firmly in his cheek, Father John Misty even sang it during a session for Spotify.
For years, Welch's music was unavailable on streaming services, until, she admits, it seemed pointless to swim against a tide that had already turned. Talking to Welch today, her issue is less with the pitiful financial recompense that streaming offers most artists but with the quality of the sound. "There is a layer of the music that has been obliterated," she says, bristling. "I think people are more sensitive to sonic quality than they give themselves credit for. Just go put on a record and see what happens! See if you smile without even meaning to. See if you start dancing around the house because you just can't help yourself. That doesn't happen on the digital platforms."
With her love of vinyl, vintage cowboy fashion and her knack for telling a damn good story during our call, including delicious tales of shooting pool with John Prine, the world that Welch inhabits often seems to be as timeless as her music. "I'm still here in Nashville," she offers, laughing as she considers what has changed for her over the 25 years since the release of her debut. "I'm still sitting on the couch with Dave playing Stanley Brothers songs. I still play the same guitar. Dave still plays the same guitar… I still have the same truck!"
Yet so much is different, not least the widespread appreciation of the traditional American music Welch has long been pushing, even when she was told Revival would never be a hit unless she went electric like the angsty Alanis Morissette or country-rocking Sheryl Crow. "There was no road forward. Dave and I, we weren't following a path, or if we were it was an invisible one in our heads," says Welch of their early career. "But now I feel like there's kind of a path – and partly because of the work we've done. I'm proud of that. I'm glad for that." We're certain she's not the only one.
'All the Good Times' is out as a physical edition on 5 March
Join our new commenting forum
Join thought-provoking conversations, follow other Independent readers and see their replies