Gordon Raphael shares video for 'View From Blue' off his debut solo album - premiere
More music for the weekend
Roisin O'Connor
Friday 30 June 2017 12:11 Comments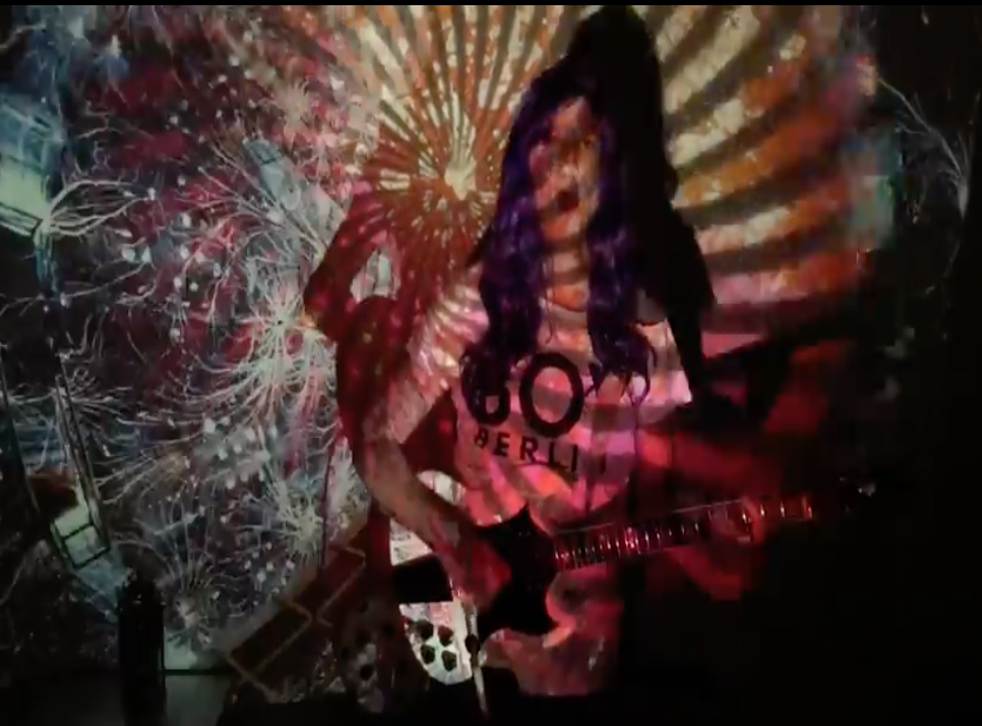 Something a little psychedelic for your Friday afternoon - producer and artist Gordon Raphael is putting out his debut album Sleep On The Radio in September.
Gordon is the producer behind The Strokes' critically acclaimed debut album Is This It and their follow-up Room On Fire.
We're premiering his own solo track 'View From Blue', which came to Gordon in a dream, and nods to icons from the glam rock/pop era such as David Bowie and Frank Zappa.
He enlisted the help of his friend Cam Garrett (aka Stray Voltage) who set up his original 1960s analogue light show equipment for the accompanying video.
"It was filmed at his house," Gordon explains, "using two of my favourite white guitars, some bouncing balloons and a long purple wig."
Check out the video below:
Q&A with Gordon Raphael
What are you listening to at the moment?
The Toiling Midgets- a wild 80s band from San Francisco (Sea of Unrest album), also checking out videos from Die Nerven, one of the hottest young bands going in Germany .
What are your plans for 2017?
This year started with a flash producing the new Hinds album in Spain. Next up is a short tour in Germany trying out my new set, and then releasing my album Sleep On The Radio.
What was the first gig you ever played and what's been the best so far?
My first band was when I was 13 years old, we played our precocious guitarist's original music at a school dance. One of my favorite shows ever was during the peak of the grunge scene in Seattle, playing
at the great Paramount Theater on a night of Hendrix covers. Our band played Spanish Castle Magic, knowing that Jimi's dad was in the audience watching, and we all met him afterwards!
Sleep On The Radio, the debut album from Gordon Raphael, is out on 22 September
Register for free to continue reading
Registration is a free and easy way to support our truly independent journalism
By registering, you will also enjoy limited access to Premium articles, exclusive newsletters, commenting, and virtual events with our leading journalists
Already have an account? sign in
Join our new commenting forum
Join thought-provoking conversations, follow other Independent readers and see their replies