Grammys 2019: R&B returns to centre stage and British female artists are to thank for it
R&B's popularity has been floundering since the turn of the century, writes Alexandra Pollard, but Grammy-nominated artists like Ella Mai and Jorja Smith are reviving the genre
Sunday 10 February 2019 10:04 Comments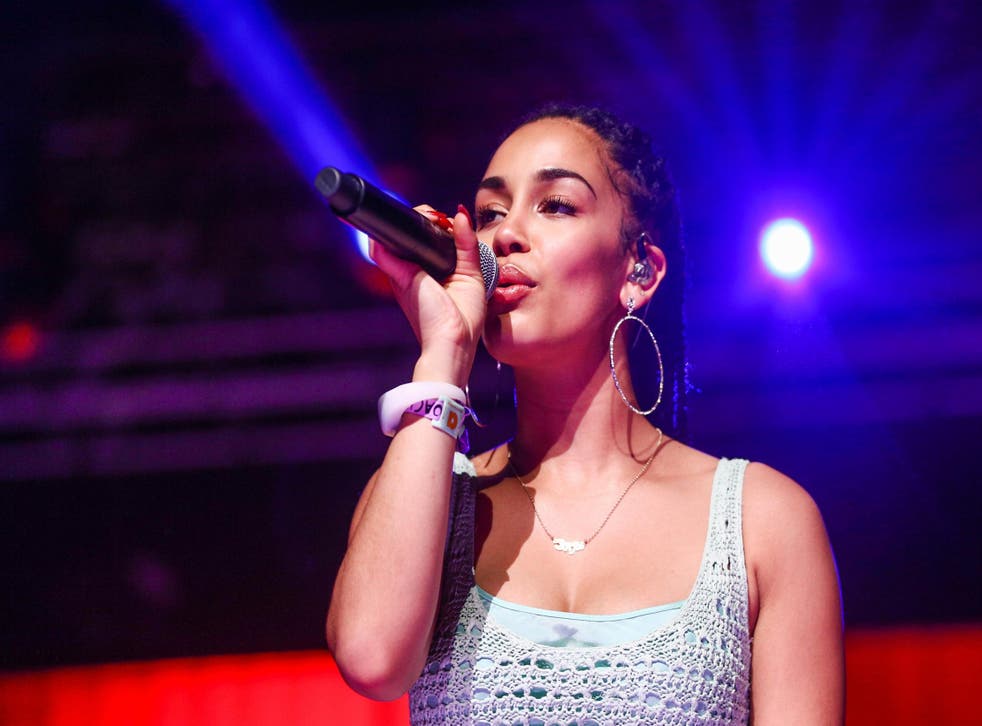 The 21st century has not been kind to R&B music. After the genre emerged in African American communities in the 1940s, it peaked in the Seventies, before evolving into the more pop-heavy "contemporary R&B" at the hands of Prince, Whitney Houston and Michael Jackson. But as hip hop's dominance grew post-2000, R&B's popularity reached an all-time low. Things are changing, though. In the US, at least, the genre is enjoying a resurgence – and British female artists are at the forefront of it.
At this weekend's Grammys, 24-year-old Londoner Ella Mai is up for two awards – Song of the Year and Best R&B Song – for her colossally successful single "Boo'd Up". The song, an elegant, sumptuous ode to puppy love, peaked at a fairly pitiful No 52 in Mai's native Britain, but its US reception was a different story. It reached No 1 on the US R&B chart, making Mai the first British artist to achieve that feat in 26 years. The last person to do so before her was Lisa Stansfield, whose 1992 hit "All Woman" was released before Mai was even born.
"R&B has been on the back burner for so long," Mai told Vulture last year, "so to have a purely R&B song slowly build over the space of a year… it's humbling and inspiring."
The song did, indeed, creep up on the world. It was released in early 2017 to little fanfare, but when a San Francisco club-goer asked DJ Big Von to play it during a set, the reaction was like nothing he'd seen before. "When I played it," he told Rolling Stone, "the whole place went, 'Woo!'" He hadn't heard the song before that night, but the next day, he played it five times on his radio show. Things snowballed from there. The song eventually broke the record for most weeks at No 1 of any song by a woman on the R&B/Hip-Hop Airplay chart, surpassing Mary J Blige's 2005 single "Be Without You".
"I think it's harder for R&B to break in England, because the radio and labels don't really know what to do with R&B music," Mai told Vulture. "It's changing because it's changing in America, but that doesn't mean there's nobody doing it, especially young females bringing it back."
Fellow Brit Jorja Smith is another example of just that. The 21-year-old from Walsall in the West Midlands, who cites Amy Winehouse (a crucial player in UK R&B before her death in 2011) as an influence, is up for Best New Artist at the Grammys. In a year where the Grammys have largely snubbed UK artists, it's even more impressive that two female R&B stars have managed to break through. Smith's debut album, Lost & Found, peaked at No 3 in the UK, and though it hasn't yet found the same chart success across the pond, Smith's Grammy nomination looks set to boost her profile.
Whether this music is taking the genre forward, though, or simply pilfering from the R&B of the Nineties, is up for debate. "There's an ignoring of a generation," R&B star Ledisi, who released her first album in 2000, told Financial Review. "So much of the sound now is taking from our past. That's what people are gravitating towards. But imagine if someone like Pharrell hooked up with Gladys Knight. All we do is take, and I'm exhausted by that."
Derrick "DC" Corbett, programme director at US R&B stations Power 99 and WDAS, disagrees. "This new stuff is just good R&B music," he told Rolling Stone, "that happens to lean on forefathers like D'Angelo, Usher, Alicia, Mary J Blige and Babyface in its styling."
Grammys 2018 - in pictures

Show all 30
Either way, there's no denying that R&B is on the up, and British women are helping to spearhead it. Perhaps at next year's Grammys, artists like Mabel, Nao, Eliza and Tiana Major9 will get a look-in too.
"R&B is not dead," says Ella Mai, whose self-titled debut album has been certified gold. "We can make it mainstream again."
Register for free to continue reading
Registration is a free and easy way to support our truly independent journalism
By registering, you will also enjoy limited access to Premium articles, exclusive newsletters, commenting, and virtual events with our leading journalists
Already have an account? sign in
Join our new commenting forum
Join thought-provoking conversations, follow other Independent readers and see their replies