Now Hear This: New music by HAIM, Yungblud, Max Pope and spotlight artist More Giraffes
In her weekly column, our music correspondent goes through the best new releases of the week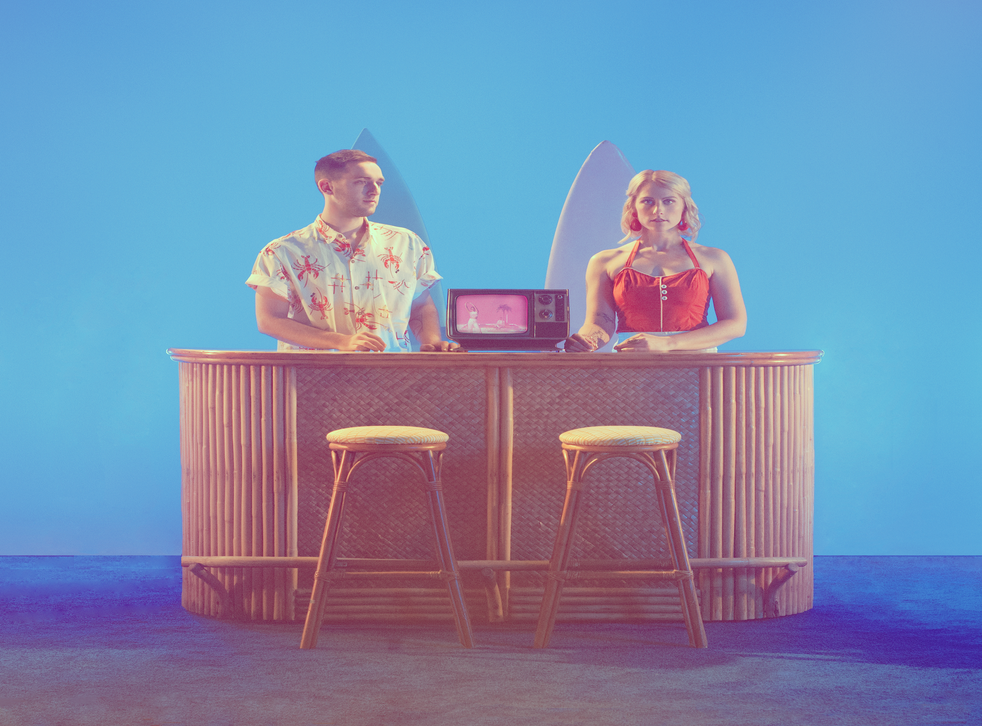 The UK heatwave may have subsided, but this week has produced plenty of new music to keep you feeling sunny.
Let's start with HAIM, who are back with their heavily Lou Reed-influenced number "Summer Girl". That loping bassline on HAIM's track and the "doot-doos" are VERY reminiscent of "Walk on the Wild Side". Definitely not a bad thing, and this is certainly the most adventurous thing HAIM have offered in a long time.
It was written at a time when Aril Rechtshaid, HAIM's producer and Danielle Haim's romantic partner, had just been diagnosed with testicular cancer. "I was on tour and felt like I was trying to send positive energy his way almost telepathically," Danielle said in a statement about the track. "Whenever I would come home in between shows I wanted to be his sunshine—his summer when he was feeling dark."
The best albums of 2019 (so far)

Show all 67
Drake released an entire album, Care Package, of tracks that had, until recently, been scattered across Soundcloud and YouTube. I'm sceptical about whether he had any motive for this project other than cold hard cash (read my review here), but it's given me, and I'm sure plenty of fans, an excuse to delve back into "old" Drake – darker, broodier, arguably better than a lot of material he's been releasing of late. "OMG" from Gryffin and Carly Rae Jepsen is great – yet another example of how good she is at capturing a particular kind of innocence that comes with new love.
The traditional album/single release can feel tired if you're a new artist looking for different ways to engage your fans, so kudos to YUNGBLUD who decided to project the lyrics of his latest track, "Hope for the Underrated Youth", onto the Houses of Parliament.
The Doncaster-born artist explains: "The world right now tells us fall in line, it tells us what you're allowed to care about, think about, even to the point what air you should f***ing breathe. Things are changing drastically, a lot of the time not for the better and it's hard to watch.
"I meet so many young people every day and the one common denominator I find is the constant fire to defy apathy and the optimism to do anything in your power to fight for a better, more equal world. This song is about freedom of speech. This song is about freedom of expression. This song is about the forward thinking, racism hating, LGBTQ+, liberal "sinners" that we all are. I see that there is hope for this 'underrated youth' and I believe the future looks bright because we are in it."
Subscribe to the Now Hear This playlist!
If ever there was a perfect song for cloud-watching, "Foot of the Hill" by Max Pope could be it. The 24-year-old singer's croons over the acoustic guitar and, wait for it, a harmonica, are incredibly soothing, with a wry kind of humour to his observational lyrics. Then there's the full-blown soul on The Teskey Brothers' "Carry You" who aren't, as you might assume, straight out of Detroit. They're actually Australian – a four-piece inspired by Motown – led by the whisky-soaked vocals of singer Josh Teskey.
My spotlight artist this week is LA-based synth-pop duo More Giraffes (because you can never have enough giraffes) and their gloriously blissed-out single "Surf". I caught up with them to see how summer on the California coast is going, and what else they have lined up for this year.
Enjoy unlimited access to 70 million ad-free songs and podcasts with Amazon Music Sign up now for a 30-day free trial
Sign up
Hey guys, so how is summer 2019 treating you?
Summer is going so well! We've released 2 songs from our upcoming EP and have had a great response so far, we're stoked.
Tell me a bit about this new track and the excellent accompanying video
"Surf" is about living your best life. We sing it from the perspective of someone who has bailed on the societal norms of the digital age to chill oceanside and spend every day surfing. For the music video, we wanted to present this concept in cohesion with the rest of our music videos for this EP which all focus on a minimalist set and surreal vibes. We've always got a Seventies vibe from the song so we designed the set to be a retro tiki bar lounge.
You met at the prestigious Berklee College of Music – what lessons from there do you apply to your music?
Most of the lessons we take with us from school have to do more with work ethic and productive collaboration than explicit musical techniques. In fact there is a lot of unlearning to do after studying art, you need to get back to the basics of why we connect with it on a human level.
What have you got lined up for the rest of the year?
We have more original music coming, we're also continuing our collaboration with Splice to release another sample pack, we have our debut LA show on August 21 at the Hi Hat, and we both are involved a wide range of other projects as producers, writers, composers... it's always busy at casa del giraffes!
Register for free to continue reading
Registration is a free and easy way to support our truly independent journalism
By registering, you will also enjoy limited access to Premium articles, exclusive newsletters, commenting, and virtual events with our leading journalists
Already have an account? sign in
Register for free to continue reading
Registration is a free and easy way to support our truly independent journalism
By registering, you will also enjoy limited access to Premium articles, exclusive newsletters, commenting, and virtual events with our leading journalists
Already have an account? sign in
Join our new commenting forum
Join thought-provoking conversations, follow other Independent readers and see their replies