French electronic duo Her find immortality in their music - interview
Following the death of his best friend and bandmate Simon Carpentier, Victor Solf talks about finishing the album they made together, and how Simon's spirit has stayed with him for the journey
Roisin O'Connor
Music Correspondent
Friday 30 March 2018 12:26 Comments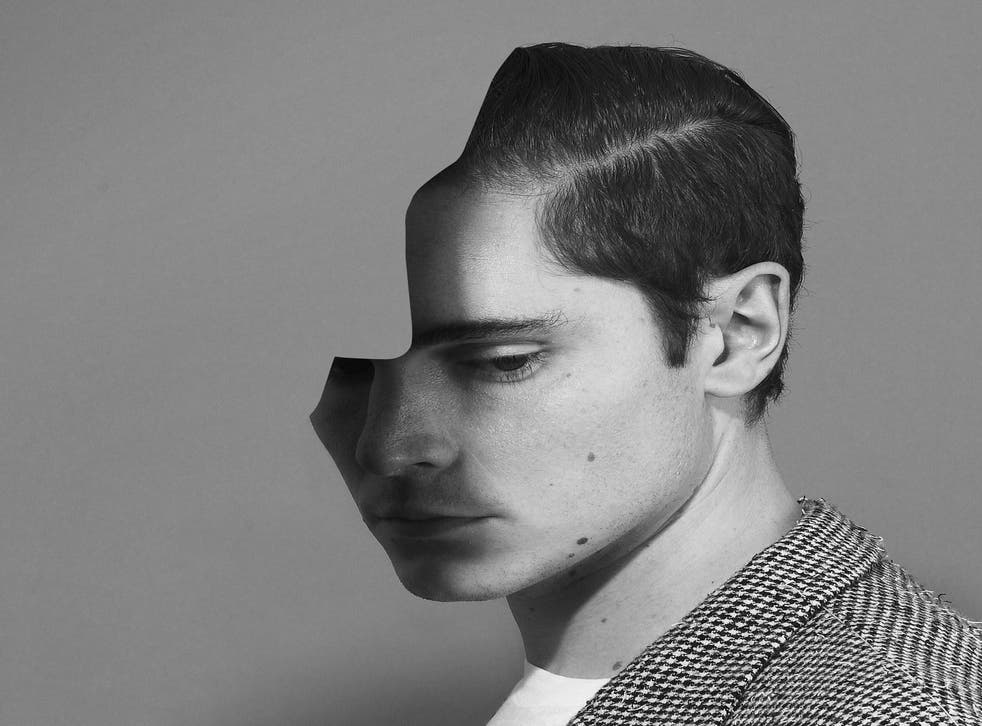 "We choose the way we'll be remembered."
The first song Simon Carpentier and Victor Solf wrote as French electronic duo Her opens their self-titled debut album with those words. Both of them were afraid of the future at the time and needed to make a song about how they should be the ones to decide how they are remembered. No one else could decide.
"We Choose" was released after Carpentier's death from cancer, aged 27, in August 2017. He and Solf had met over a decade ago at their school in the medieval town of Rennes, north France, forming Her in 2015 after their first band, electro-pop band The Popopopops, split two years earlier.
Knowing their time was limited, they mapped out how they wanted their debut album to sound, and how the entire project would be presented to the world. You'd be hard-pushed to find a record or another band to compare it to, and it's not what you might expect from a French electronic act.
​"Making this album was a very intense part of our life," Solf says. He's sat, in an orange roll-neck sweater and black trousers – handsome in a particularly French way, with a strong jaw and dark, close-cropped hair – at a venue in Paris where the first part of a documentary about Her will be shown, along with a live performance by him and his band members.
"It was really important for us to be able to produce our songs, to be really focused on the whole project," he continues. "But it was also important to trust people and bring them in; we'd been working with our sound engineer for five years, even before Her, and he really helped us a lot on the production and the mixing.
"Sometimes you can't see anymore what's wrong with a song, so someone a little bit outside can help. It was the same with the musicians, Simon could play the guitar and the bass and I could play the keyboard and some drums, so we could have recorded it ourselves if we'd really wanted, but it's not how we think about music. We started to work with three other musicians – without computers – in the studio, and it was really nice to have different opinions."
The live versions of the songs on Her are quite different; there's more of a rock atmosphere to the show, and since everything is live the music doesn't sound so electronic. But it still loops, and is minimal, like live sampling. On the documentary you see glimpses of those performances, the band together. It's incredibly moving.
"It's kind of a big, therapeutic documentary for us, because it really tells the story of how I've been able to finish the album and tour, and how I will play at Olympia at the end of April. For me it's very, very strange to see it," Solf says. "It reminds me of a time when I was under a lot of pressure. For me to finish the 2017 tour without Simon, finish the album without him... I couldn't do anything else."
Before going back on tour he had a very strong feeling that the album wasn't quite finished. Working on it with Carpentier, he saw how his friend reacted to his illness: "We never talked about death, or feeling hopeless. All the time he was the opposite. We were always talking about hope and life and love, even when we came back from the US."
Enjoy unlimited access to 70 million ad-free songs and podcasts with Amazon Music Sign up now for a 30-day free trial
Sign up
They had a tour during the presidential elections when Donald Trump won, he explains. "It was very strange, especially because everyone in DC was sure Clinton would win."
For a while they wondered about writing a song from a negative perspective, as a lot of artists were at the time. But because of the mood and themes on the rest of the album, they decided to create something with a positive message. Not to talk about Trump, but to try to talk to all the Americans who still have hope, who would continue to fight. And that's how they ended up with "Swim".
"It's really the spirit of the album," Solf says. "This and Simon's spirit really helped me to keep on going. Also to see how the audience reacted to everything I've been through, they've been so nice, so gentle with me, they really understand what I'm trying to achieve." He pauses. "I can't imagine quitting, it would be so hard, I really need to finish the tour. It's kind of therapy as well, you know?"
When Carpentier died, there were still four songs to finish, so Solf went to his computer to see if he had left anything behind. On the last part of "Neighbourhood", then, you have a funked-up jam that they played together - one of the last recordings of Carpentier playing the guitar.
"It was always like that, thinking what he would do, how he would feel," he says.
On "Good Night" there's a mournfully beautiful sax on the intro, infusing those jazz and soul influences that make Her stand out from their contemporaries ("It's even better when you smoke to it," Solf grins). It seems fairly clear that he was drawing on his hip-hop influences as well as soul; the way an artist like Kendrick Lamar will bring current jazz artists into the studio to create their own "samples". It's also why Solf enlisted French-Belgian rapper Romeo Elvis on the record for "On & On", thinking of Carpentier and his love of French rap.
When the pair of them came up with the name, Her, they had already written around 30 songs, and realised that a recurring theme was femininity, but also love and women. Each song is charged with a certain energy, whether that energy is optimistic, joyful, erotic; it's there.
"There's been a kind of revolution in the past two years, all the attention is on women, and I like it," Solf says. "I was raised by women – my mum and my grandmother – and I have three sisters. I had a very nice childhood, I felt very protected."
Asides from the French rap, the album is performed in English so perfect and well-delivered you would be forgiven for thinking the singers were native speakers. In France, Solf feels that perhaps artists are not encouraged to sing in other languages, but to keep the country's language "is not a bad thing".
"It's really good to preserve diversity in the world and not to have the US everywhere," he says. "Maybe I'm the wrong guy to say this because I sing in English, but even if I'm not singing French. I'm still French. It's the same with Christine and the Queens – every time she went on Jimmy Fallon or the BBC, they were talking about France. For me it's really important to do that, so I really don't mind that French radio or labels are pushing for that."
France is booming with musical talent right now, from Christine and the Queens to Jain, and fellow French electronic acts like Fakear and Superpoze. "I'm really impressed by Christine and the Queens, what she did in the UK," Solf says. "And Justice, of course, I need to talk about them.
"They're so nice. The live show is really extraordinary too, they worked so hard on it. They changed every song so they play a lot of keyboards live, there are really strong transitions, and of course the lights are incredible. They really helped me out a lot on the album as well, they've been talking about Her and what we do."
Returning to his point about singing in English but still sounding French, Solf explains that had a lot to do with the decision to release "Quite Like" as one of the first singles, "because it sounds French, even though it's very English".
"That line, 'I quite like your breasts...', we knew we were the only ones who would be able to write that, as French musicians," he says. "And it did really well! I remember when Pharrell and Justin Timberlake spoke about it on their show, they were one of the first to play it, and Pharrell said it was this really great, sexy song. I will never forget that. It felt so nice to be able to be French, to write different lyrics. It's a very sexual song – but it's not vulgar," he adds with a smile. "It's kind of elegant."
Her, the self-titled album, is out now via Island Records
Register for free to continue reading
Registration is a free and easy way to support our truly independent journalism
By registering, you will also enjoy limited access to Premium articles, exclusive newsletters, commenting, and virtual events with our leading journalists
Already have an account? sign in
Join our new commenting forum
Join thought-provoking conversations, follow other Independent readers and see their replies