Hidden Charms reveal video for 'I Just Wanna Be Left Alone' - premiere
The track is about the claustrophobic nature of modern society but doesn't preach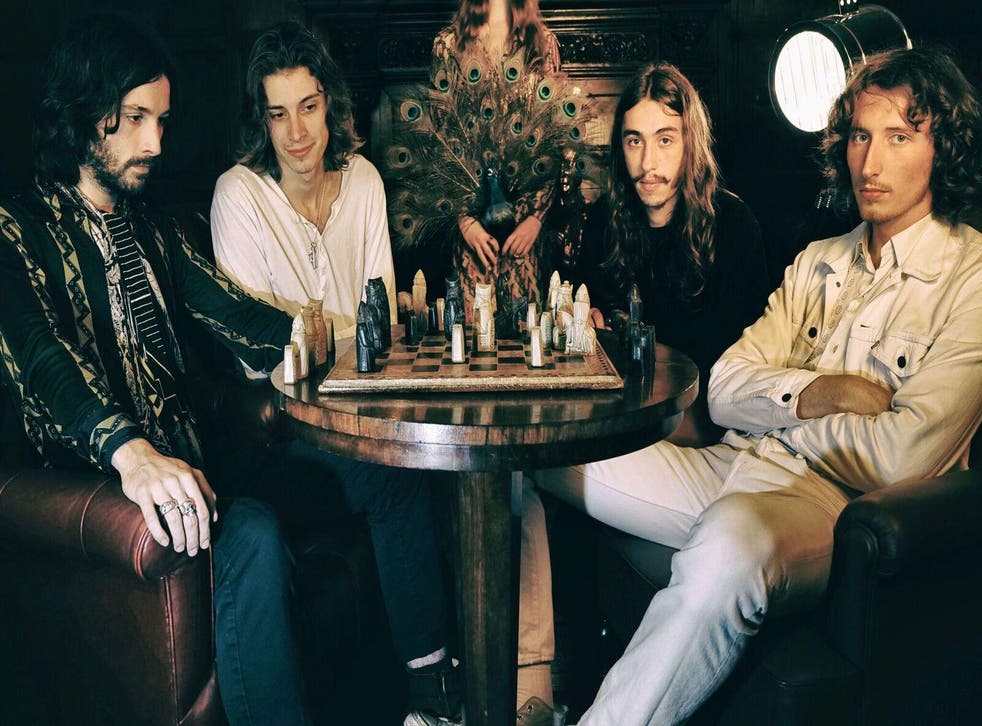 Seems like a lot of us are getting sick of being told about every aspect of our friends' lives on social media.
Hidden Charms, a mustachioed quartet based in London, have put out a video to accompany their track 'I Just Wanna Be Left Alone' which we're premiering on The Independent.
The track is about the claustrophobic nature of modern society but it's not preachy; more of a growl at the pressure to expose everything about ourselves online.
For a long-time Kinks fan they have an obvious appeal - in everything from their bluesy rock and roll sound to their silk shirts and long hair.
Check out the video below:
Q&A with Hidden Charms
What are you listening to at the moment?
We've been listening to Psycho Tropical Berlin by La Femme, Nonagon Infinity by King Gizzard and the Lizard Wizard, Dreams and Images by Arthur Lee Harper and B.B. King Sings Spirituals by B.B. King
What are your plans for 2017?
We are going on the road again early next year with some new music to go with it, the music has more urgency and is more grabbing...and also addictive to play live. There are some really exciting things lined up in the near future.
What was the first gig you ever played and what's been the best so far?
Our first show with this line up was in the recently deceased 12 Bar club on Denmark Street.
We used to rehearse behind it in Enterprise, the dirtiest and cheapest studio space in London (also now gone) and their receptionist Rachael booked gigs at the 12 Bar.
For some reason we played under the alias V D and the Clap, I think partly because we didn't want any of our friends to come in case we were sh*t and partly because we just liked the name.
There have been many favourites and many bizarre, but perhaps one of the strangest was supporting Russian superstar Zemfira at the Olympic stadium in Moscow. Very interesting… Our flight was delayed so we had no sound check and just had to plug in and play to 30,000 Russians.
There was something perfect about just rocking up and plugging in. It was just like you might at one of these pub gigs or open mic nights we used to play.
Hidden Charms' EP Harder From Here is out now via Deltasonic. They tour the following dates in November:
1 - HULL – Fruit
2 - LEEDS - Brudenell Social Club
3 - LEICESTER - The Cookie
4 - OXFORD - O2 Academy 2
5 - SOUTHAMPTON – Lennons
14 - BERLIN - Badehaus Szimpla
15 - DUSSELDORF - The Tube
16 - AMSTERDAM - Paradiso
17 - TILBURG - Extase
18 - UTRECHT - Acu
19 - DEN HAAG - De Zwarte Ruiter
Join our new commenting forum
Join thought-provoking conversations, follow other Independent readers and see their replies