How Feist became first among equals
The Canadian singer-songwriter has transcended Broken Social Scene to become a solo star. James Mcnair talks to her
Friday 08 February 2008 01:00 Comments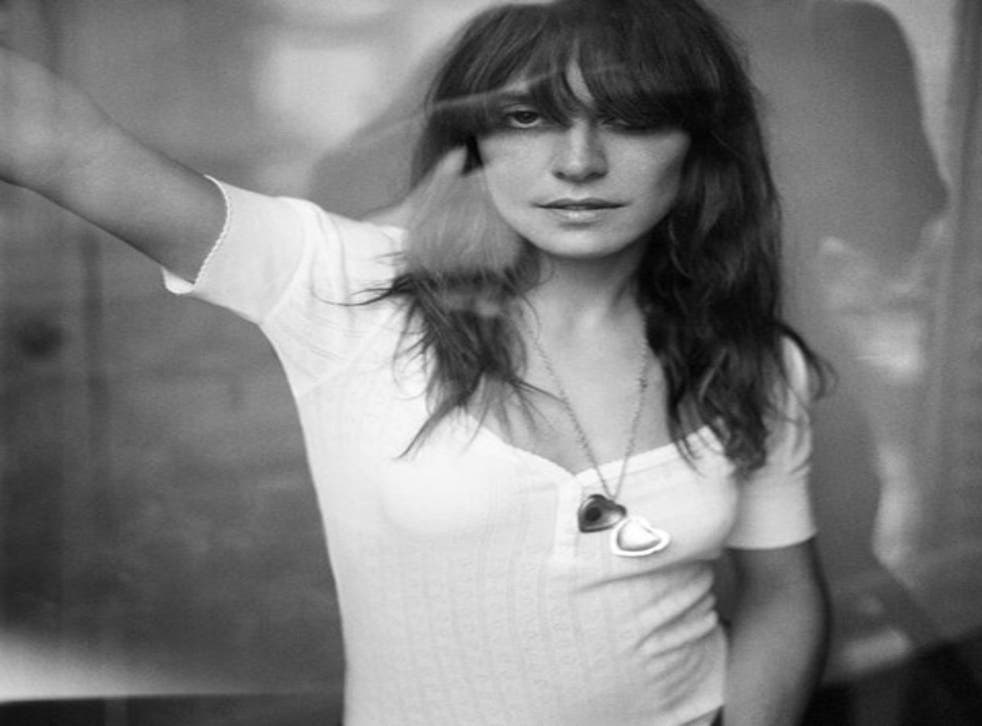 I meet Leslie Feist in Central London towards the end of a whistle-stop UK visit that has seen her play The Culture Show and Later... With Jools Holland. The Canuck singer-songwriter and I have a lengthy talk before she jumps on the Eurostar for Paris, and we begin by discussing her rise and rise. "If I was Paul Auster I'd probably write a book about it," she says, conflating her ascendancy with the themes of chance that permeate Auster's novels. "Sometimes I can't believe my luck."
Feist, 31, seems genuinely floored by her recent successes, which include winning the Shortlist Music Prize, the North American version of the Mercury Music Prize, for her album The Reminder, on Monday. What she attributes to serendipity others might ascribe to a happy, somewhat inevitable, collision of talent and market forces, however. It was fortuitous, certainly, when Apple opted to use her exuberant, nursery-rhyme simple song "1234" in their iPod Nano commercial, but it was hardly a case of them donning a blindfold and sticking a pin in the phonebook.
Instead, Apple, like so many others after them, recognised the perky, banjo-imbued appeal of "1234", and their use of the song had a dramatic effect upon sales of Feist's attendant third record, The Reminder. Having drip-fed along at 2,000 downloads per week, the album clocked-up an additional 73,000 downloads within days of the iPod Nano ad airing. If you include hard copies too, it has since shifted almost a million copies worldwide.
"Yeah, the Apple thing was weird," says the singer. "A bunch of individuals are meandering along their own paths, then all at once they decide to pay attention to your music. I went from talking about the 'little engine that could' aspect of making my album to having to think about this phenomenon that I couldn't really get a handle on.
Watch Feist's video for '1234'.
"It's not that I don't have an opinion about all that stuff," she adds. "It's more that gratitude has no words, and I'm allergic to the thought of trying to see myself from the outside. I've got two eyes in my head, and those are the ones I feel I should be seeing the world through."
Feist is surprisingly petite in person. Today, her glossy, chestnut-brown hair is up (something of a default setting for her) and she's snugly dressed in black jeans and a black sweater. I'm of a mind to ask her how it felt to top Stereogum.com's "Indie Rock Hotties of 2007" list, but Feist seems knows nothing of it. "I can't believe I beat Jenny Lewis from Rilo Kiley!" she says upon learning of the poll that also saw her trump lookers like Joanna Newsome and MIA.
Quizzed, meanwhile, about her floating membership of Canuck indie supergroup Broken Social Scene (contrary to some reports, she is not dating the band's co-frontman Kevin Drew), Feist confirms that it is ongoing while conceding that her solo commitments make it increasingly difficult for her to play with the band.
It was when the Apple-propelled "1234" (co-written with New Buffalo's Sally Seltman) reached No8 on both sides of the Atlantic that Feist, previously something of a cult figure, was catapulted into the mainstream.
Since then, her promotion to the premier league has become easy to gauge: at the time of writing she is nominated in four Grammy Awards categories plus the Best International Female category of the Brit Awards. Tellingly, even The Eagles' Don Henley is down with the programme, citing The Reminder as his favourite album of 2007 and proclaiming Feist "the whole damn package".
Enjoy unlimited access to 70 million ad-free songs and podcasts with Amazon Music Sign up now for a 30-day free trial
Sign up
To understand Feist's approach on The Reminder, one has to get a handle on her previous album, 2004's Let It Die. Though it eventually sold half a million copies and was critically well received, Feist wasn't wholly satisfied with it.
For starters, it had begun life as The Red Demos, a collection of "suck it and see" recordings that she never intended to be released. Nor was it ideal that, when she revisited that material to make Let It Die with her producer/keyboardist pal Chilly Gonzales, the album's track-listing was expanded to include several rather incongruous cover-versions, some of which Feist sang en Français.
"I don't speak French and I had sung those songs phonetically," she says. "It was fun, sure, but there was no real emotional connection. Looking back, my cover of The Bee Gee's 'Inside And Out' doesn't really touch me either. I was born in 1976, a little too late for disco.
"Let It Die was made in a vacuum in a studio with no natural light, and a lot of the songs on there just didn't make it into adulthood," she goes on. "I lost interest in performing them live about 20 minutes after I'd recorded them."
Taking stock of her life, Feist relocated to Paris. In 2004, she sang guest vocals on Riot on an Empty Street by the Norwegian indie-pop duo Kings of Convenience, and that same year she duetted with Serge Gainsbourg's favoured chanteuse Jane Birkin on "The Simple Story". "It was about a younger woman with this naive hope, and an older woman saying 'let's see how things turn out'," Feist says of the song, co-written with her friend Gonzales, which is on Birkin's Rendez-Vous album.
Lessons learnt during the making of Let It Die were applied when it came time to make The Reminder. "I knew I wanted to play more guitar and I knew I wanted a lot of additional players," Feist says, and sure enough, the gorgeous organic record features flugelhorn, strings, harp, vibraphone and trumpet. "I wanted us to embrace the mistakes that can sometimes broaden and widen the whole creative process. We had instincts pushing against each other, and intuitiveness, and people playing music together in time and space instead of overdubbing days apart in isolation booths.
Watch Feist's video for forthcoming single, 'My Moon, My Man'.
"We put nests of microphones everywhere: up high, down low, in the hallway, outside the windows. It was springtime in this manor house outside of Paris, and there was birdsong and dogs running in and out of the house barking. There was light and life."
Feist's soothing, effortlessly malleable voice is, of course, central to The Reminder. She's a fine lyricist, too, and I put it to her that two of the album's stand-out tracks offer an interesting juxtaposition: the protagonist of "The Limit to Your Love" wants more from the object of her affection, but that of "So Sorry" seems to recognise the limits of her own empathy.
"Hmm... nice that you caught that!" says the singer, slightly thrown by the question – and at that exact moment a visit from room service buys her time to think. "The way I look at it, everyone is everyone and it's a dance with your own selfishness," she says eventually. "That pure, noble spirit is only something you get in movies. You see it flicker through people, but only Braveheart is like that all the time.
"Some nights I sing those songs from a first-person perspective; other nights I sing them from a third-person perspective. Without that switch you can feel like you're hoodwinking the world, presenting the other person as wrong when it's you who is at fault."
Feist was born in Amherst, Nova Scotia. Her father is an abstract expressionist painter and her mother studied ceramics. When her parents divorced she, her brother Ben and her mother moved to Saskatchewan to live with Leslie's grandparents until she was about seven. "They were amazing people who'd grown up in the Depression," she says, "real salt-of-the-earth types who'd experienced hard times and had a spirit and humour like no other generation."
Feist says that, in the midst of all that, her dad was "this amazing guy on the horizon who we never had to talk to about mundane stuff like homework. As a teenager, I'd speak with him on the phone and I'd be writing down words because his vocabulary was so great. He had been an art professor, but he made it clear that being a painter or a musician wasn't all romance."
What did her mother say about artistic matters? "Mom raised two kids on her own, so she didn't have too much time to make pots. But she was encouraging about my music in a way that I'm thankful for now. I remember she lent me $200 to make my first demo and then she invoiced me for it. I'd get my shit together and write her cheques back and half the time she wouldn't cash them. I left home when I was 17 when mom and I became mortal enemies. We're fine now, though."
As a child Feist had aspirations to become a prose writer, but by 15 she was fronting the Calgary-based punk band Placebo (not to be confused with Brian Molko's lot). She took up the guitar when she moved to Toronto in 1996, and from 1998-2000, she toured with a power-pop act, By Divine Right. Her later ventures with the aforementioned Broken Social Scene have been well documented, but the most intriguing stretch of Feist's apprenticeship arguably came when she shared a Toronto apartment with the potty-mouthed, sexually confrontational electro-rocker Peaches.
"I was 23 or so and Peaches was maybe 10 years older. She dealt with the phone bill and was very generous and patient. I was recording songs on my four-track and she was making The Teaches of Peaches in her bedroom. Our friends [and future musical collaborators] Mocky and Gonzales had keys to the place and would drop by all the time.
"I remember this really hot, fry-an-egg-on-the sidewalk, summer. Peaches and I had been out playing gigs and hadn't been at home much. So we got back, and the garbage pail was seething with maggots. The rubbish looked like it was alive. Peaches just rolled up her sleeves and said, 'don't look'. That's what she's like."
For a time Feist toured with the bisexual Peaches under the pseudonym "Bitch Lap Lap". She worked the back of the stage with a sock puppet and did aerobics with a watermelon balanced on her head. More recently, Feist's inner rock-chick was re-awakened when she sang back up on "Give 'Er", a track from Peaches' latest album Impeach My Bush. That Feist and the sensitive balladeer behind The Reminder are as different as night and day.
"Was working with Peaches fun? You bet!" says the pretty, unfailingly polite singer, who now divides her time between Paris and a log cabin in the woods just outside Toronto. She has played her cards pretty close to her chest, but as her PR calls time, I'm sure I can detect a glint in Feist's eye. Never judge a book by its cover.
'The Reminder' is out now on Universal; the song 'My Moon My Man' is released by Polydor on 11 February
Register for free to continue reading
Registration is a free and easy way to support our truly independent journalism
By registering, you will also enjoy limited access to Premium articles, exclusive newsletters, commenting, and virtual events with our leading journalists
Already have an account? sign in
Register for free to continue reading
Registration is a free and easy way to support our truly independent journalism
By registering, you will also enjoy limited access to Premium articles, exclusive newsletters, commenting, and virtual events with our leading journalists
Already have an account? sign in
Join our new commenting forum
Join thought-provoking conversations, follow other Independent readers and see their replies