How to put on a Prom
What goes into staging the world's most ambitious concert season? Michael Church goes behind the scenes to meet the men and women who make it all happen
Monday 28 August 2006 00:00 Comments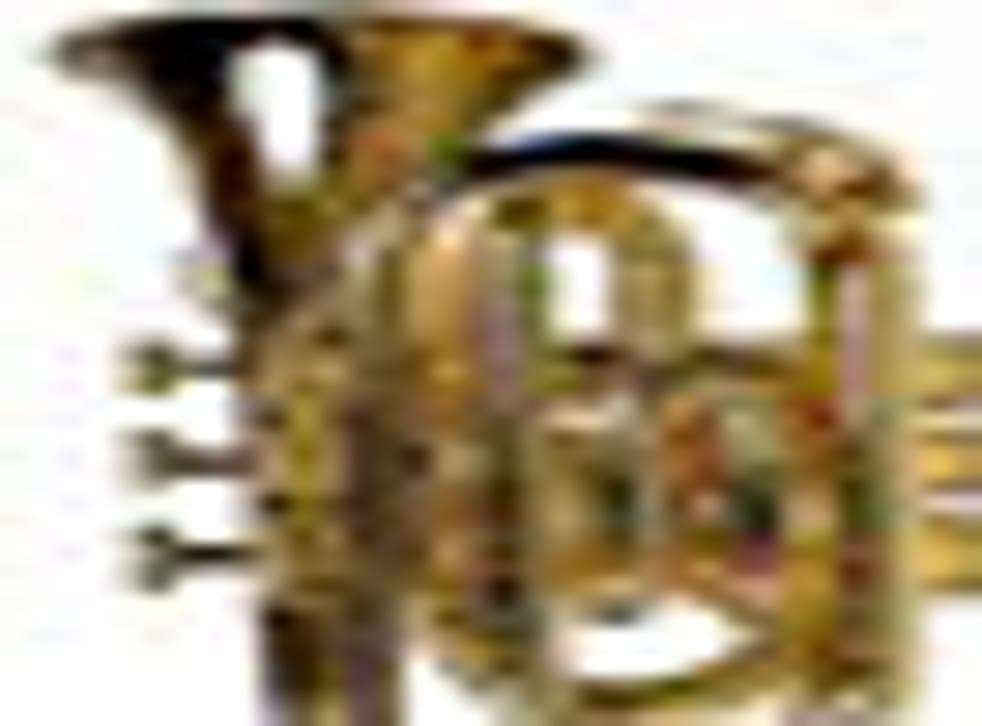 It's eight in the morning, and the Royal Albert Hall has already been awake for an hour. Andras Schiff's customised Bösendorfer sits on stage like a thoroughbred attended by its limpet-like Italian minders, with Gran polishing it obsessively while Rocco does the tuning and voicing.
What is Rocco's aim? "To soften it." Despite the huge space it must fill? "Si, this is for Mozart. Don't worry, the sound will travel." While Rocco tunes imperturbably, a waiter crashingly dumps crates of glasses, and a Somali cleaner gently sings as she goes from box to box. In the empty hall, you hear everything.
The bright-eyed young concert-manager checks his timings - how many seconds to allow for the entry of the conductor, how many seconds for his applause - while Helen Burridge, responsible for the smooth running of the Proms' complex machine, spots a small but significant problem. Reflected light from the gleaming lid that Gran is polishing will dazzle people sitting in the choir seats, and the Proms' matt Steinway lids won't fit the Bösendorfer. Either Gran's work must be dulled, or those seats must be taken off sale.
At 10am, the PA booms: "For the next three hours, Mr Schiff will rehearse. Please clear the auditorium, and maintain exceptional silence." The second of today's Proms will indeed be exceptional: a solo piano recital from the stage - as opposed to from a platform in the middle of the arena - is almost unheard of, and Schiff is the most fastidious pianist in the world. Hearing him practise is a revelation: a constant stream of melody, moving from piece to piece without missing a beat, weighing every phrase for perfect expressiveness.
Outside in the sound trailer, with Schiff playing on the monitor, Wendy Harris is working on the mix. "The challenge," she says, "is to make his recital sound intimate, yet also give a sense of being at a Prom." How can she do that? "That's my secret!" And she shows how, by adjusting the balance of the mics, she can change the hall's acoustic shape.
Lurking in the green room is Steinway's John Anstey, waiting to tune the orchestral piano for the early concert, and nursing a heretical thought: "The radio audience hears fine, but what about the people in the hall? With that dense mass of orchestral sound for the piano to cut through, I always feel a little amplification wouldn't go amiss. The poor pianist has learnt all those notes, and where are they going? For pop concerts, the piano is always miked."
Relaxing from his labours of preparation, Schiff admits the mismatch between the scale of the space inside the hall and the intimacy of the music, "but the power of Mozart is spiritual. There's nothing small about the Rondo in A Minor, even though there are very few notes."
And he justifies taking his personal piano all over the world: "It's like a traveller taking his own bed and pillows." He's also cross about the ubiquity of Steinways: "Why do people assume that the same instrument must be right for everything from Stravinsky to Scarlatti?" Horses for courses, and Bösendorfers for Mozart. "My piano may be 40 years old, but it has a wonderfully singing tone."
Meanwhile, they're laying out the stage for the afternoon's rehearsal: with the lighting people abseiling upwards, it temporarily becomes a hard-hat area. Helping to direct operations is the technical manager Caroline Place, a dreadlocked, ring-lipped, very serious electronics graduate who tumbled into this game by accident, and now can't wait to join the abseilers.
Enjoy unlimited access to 70 million ad-free songs and podcasts with Amazon Music Sign up now for a 30-day free trial
Sign up
"You have to build up to it, gradually increasing your height," she says. "I'm scared of ladders, but this is pure thrill." Her boss Jacqui Kelly adds: "I trust rock in a way I don't trust man-made things. When I go up there, I think, 'Now, did he go for a pint at lunchtime, before he welded this?'"
Polishing the conductor's podium, Kelly says, is the bane of her life - and she occasionally gets tired of being recognised in the street as "the lady who gives the flowers on television" - but basically she thinks she has the best job in town. She likes the unexpected challenges it presents, like the day a sweating Leonard Slatkin embraced a sweating soprano in a pink gown after a triumphant performance, and pink came off all over his white suit. "I remembered my Scottish grandmother's cure, which was to rub it with milk immediately.
"I've spray-painted soloists' yellow trainers because they've forgotten their shoes, and stitched mezzos into dresses because they'd overdone the cream cakes." Her recurring nightmare is that the pond in the centre of the arena springs a leak, and the prommers are paddling.
Last year's Last Night was preceded by a real nightmare, when a bomb threat was received at 2pm. "I was the person running around with the police asking, 'Can you tell us if you've got a bomb?'" Kelly recalls ruefully. "I said, 'How do I recognise it? Presumably it's not a round thing with a fuse coming out and an alarm clock and the word bomb written on it?' And they said no, it could be the size of a cigarette packet. And I'm thinking, 'We've got the whole hall, and I'm looking for a cigarette packet.'"
Between 2pm and 7pm, she and her team divided the hall into separate areas and went through it locker by locker, drawer by drawer. "That was quite a nerve-racker - our biggest event, the one everybody knows the Albert Hall for, and we were in real danger of losing it." They were allowed back in just 40 minutes before start time, but miraculously they got the performers and public in place. In these jittery times, baggage searches are becoming the norm: "We're an iconic thing, up there in the public eye, so we have to expect that."
Kelly says she and colleagues have developed a "Paddington Bear stare" to signal their disapproval of mobile-phone offenders and, it is hoped, to silence them. Similar disciplinary matters concern front-of-house manager Julia Robinson, who observes, choosing her words carefully, that "there are a lot of strong characters among the promenaders" - like the man in the red suit who loudly ticked off Pierre-Laurent Aimard for playing a concerto too slowly last month.
"We also have to keep an eye on the inflatable Promosaurus in the pond; check it's happy, check it's still there..." It might get stolen? "You never know."
Outside, the prommers' queue is lengthening. First in line, immersed in her book, is gardener Lesley Wasley, who has been there since 10am as usual. Her friend Barbara admits to backsliding: "As it was raining, I thought I'd leave it till early afternoon."
Meanwhile, the merchandise manager Daryl Bennett gets the shops ready: Proms T-shirts and mugs are this year's best-sellers, with jigsaws and fridge magnets coming up strongly. Up in his eyrie, the Royal Albert Hall chief executive David Elliott says he adores the Proms, but wishes the abstemious regulars would spend a bit more at the bar.
In the auditorium, things are starting to hot up. Shrugging off the irritant of the day - an article laboriously regurgitating the standard gripe about Last Night "jingoism" - Nicholas Kenyon nips on stage to thank Paul Daniel and the City of London Sinfonia for stepping in at short notice to replace an American band grounded by airline chaos. "Thank you all very much," he beams. "This is what the Proms are all about - carrying on and doing it."
As the wind players whip through Dumbarton Oaks, a lady violinist expresses the hope that the ensemble's excellence will be recognised and that next year they will get a date of their own - they're tired of seeing foreign bands scoop the pool. Then on comes Ian Bostridge, singing with his hands in his pockets, and looking so willowy you'd think a breath could blow him away, yet his voice cuts like a clarion through the cavernous expanse. "I love singing here," he says afterwards. "Partly for the size of the audience, and partly for the kind of audience it is."
Sitting in on the BBC's running-order meeting at six, I realise what a fine-tuned exercise a Prom is. I spend the last 20 minutes before kick-off in the "bull run" via which everyone is funnelled on stage, where the tension - part nerves, part excitement - is palpable. "It feels like organising a birthday party," says concert manager Susanne Weber. "You make a really fancy cake, you're scared it's going to burn, and until everyone's had a piece and said 'yum', you're on edge."
When Daniel and company have acquitted themselves with honour, it's time for the big event: a lone pianist, playing intimate Mozart for an audience of thousands, at a time when most concert halls have shut up shop. And it's magnificent: Schiff is on top form, so is the Bösendorfer, and so is the audience, who can hardly drag themselves away when it's over.
BBC Proms, to 9 September (020-7589 8212; www.bbc.co.uk/proms)
Register for free to continue reading
Registration is a free and easy way to support our truly independent journalism
By registering, you will also enjoy limited access to Premium articles, exclusive newsletters, commenting, and virtual events with our leading journalists
Already have an account? sign in
Join our new commenting forum
Join thought-provoking conversations, follow other Independent readers and see their replies