How to write a memorable song lyric
How do you come up with the perfect words to fit a killer tune? Rob Sharp learns from Don Black, the songwriting master who penned some of the best-loved lyrics of the past 50 years
Wednesday 30 December 2009 01:00 GMT
Comments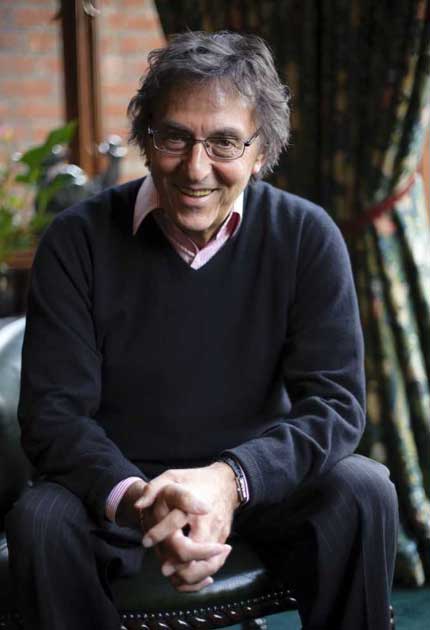 Lyricist, Songwriters Hall of Fame-inductee and Oscar winner Don Black stands beside the snooker table in his plush Holland Park apartment and presses play on a CD player. The words to "Diamonds Are Forever", for which Black wrote the lyrics in 1971, boom out. Black explains that Brian May recently called him up and asked him to freshen up a few of its lines. May was producing an album for West End star Kerry Ellis and wanted to include the track.
Black says that every time he gets sent some music he plays it this way; he then sits at his desk, strolls across Holland Park or goes to get a cup of tea until inspiration takes hold. Sometimes it takes minutes, other times, days. The words that May wanted Black to change in this case were those that normally arrive mid-song via some typical Shirley Bassey lung-busting: "I don't need love/ for what good will love do me/ diamonds never lied to me/ for when love's gone/ they'll luster on". As Black's technique has gone under the microscope in Sky Arts' Songbook, a TV series looking at how various songsmiths conduct their business, I thought I'd better see how difficult it actually is, and try and write these words myself.
Black describes a few of the rules. The new lyrics have to be the same number of syllables as the original; they must evoke a similarly bittersweet sentiment, and say something similar, without going over identical ground. Black says there's no good way of doing it – you just have to bluster through, away from distractions. I "um" and "ah" for a while before coming up with a few suggestions, but my best efforts amount to: "When love dies/ diamonds will always shine for me" and I can't even think of a final line. It's rubbish. Not only is it incomplete, but it lacks the right number of syllables and doesn't set me up for a proper rhyme. Black's answer, the update he sent back to May, is typically tight, and evocative: "I don't trust love/ fancy words will not sway me/ diamonds never betray me". Sounds simple, doesn't it? Trust me: it isn't.
Black was born Donald Blackstone in London in 1938, the youngest of five children. "I started out in Hackney in a council flat," he says. "When did I get interested [in songwriting]? My sister wanted to go see a film. I said, 'are you going to see They Made Me a Fugitive [he mispronounces the name of the 1947 movie] and she laughed so hard. From then on I got interested in words and what they meant. My family loved songs. It's hard to explain."
In person he is congenial, often smiling to put you at your ease, a manner no doubt polished by collaborations with everyone from Michael Jackson to more recently, Robbie Williams and Gary Barlow. He looks great for his 71 years and he happily shows our photographer his endless notebooks full of jottings. Perhaps understandably, he is vague about his creative process; he comes from a school of thought in which you've either got what it takes or you haven't. "When I write a song I hope many singers will sing it," he says. "Tom Waits and Bob Dylan write for themselves. I'm looking for universal themes, adhering to a few basic rules, like not doing the high note on E. I've learned to find original things to say about the human condition. If you say 'you've lost that loving feeling' it's better than saying 'you don't love me any more'. 'Love changes everything', because it does. 'Tell me on a Sunday'; I think people can relate to that if you're about to break up with someone."
Does he ever get writer's block? "I've never had it," he says. "It may take an extra couple of days to come at it from a different angle, but I never felt I could call it writer's block. If I can't find the right lyric, I'll start again. It's not writer's block – it's the hiccups."
He says his next break was getting a job as an office boy for a music publishing firm on Denmark Street in central London. "It was a magical place to be," he adds. "It was full of musicians. The songwriters of the day. I used to bump into them all the time. I used to think, 'What a great way to make a living'. They used to go to the park and see if they could think of an idea." He says this was followed by stints working as a radio plugger, and some time as a stand-up comic which taught him "never to waste a syllable". He started writing lyrics with Terry Parsons (aka 1960s singer Matt Monro) – penning "Walk Away" in 1964 and "For Mama" the following year – and worked as his manager.
John Barry loved "Walk Away" and asked Black whether he would write the lyrics for the 1965 Bond film Thunderball; it was part of a series of Bond title tracks to which Black contributed the lyrics. With Barry's music, he penned "Diamonds Are Forever" and "The Man With the Golden Gun"; with David Arnold he wrote "Tomorrow Never Dies" and "The World Is Not Enough". Black says that Barry would spend a long time perfecting a song before unveiling it; with Arnold it was a much more collaborative process.
So how do you write a Bond theme? "With Thunderball the first thing I did was look it up in the dictionary," he says. "So I scratched my head and used it as a code word, you know, 'He strikes like thunderball'. The thing I remember most is Tom Jones's recording of the song in which he fainted on the last note. He got a head rush or something. The Bond songs I describe as the lure of the forbidden. It should have the whiff of a boudoir about it."

Enjoy unlimited access to 70 million ad-free songs and podcasts with Amazon Music
Sign up now for a 30-day free trial
Sign up

Enjoy unlimited access to 70 million ad-free songs and podcasts with Amazon Music
Sign up now for a 30-day free trial
Sign up
With Barry he wrote the title song for the 1966 film Born Free; it won the Oscar for Best Song that year. Barry says of Black: "It is Don's gift to put his finger on what he sees. He has been my best lyricist and my best friend and, as for the work, we have done some good things together, some of the best work in both our careers."
The former Hackney boy's stage credits are also impressive: Billy, Bar Mitzvah Boy, as well as Sunset Boulevard. "I love what it says about an older person clinging to a dream," he says of the latter. "Which is heartbreaking. It depends on your attitude whether you gracefully surrender to the years or not. My favourite bit, which is terrifying, is when she is going to Paramount Pictures and she looks around and someone recognises her. And her mind wanders and she is back in the spotlight where she was and she relishes that moment. It's a song called "As If We Never Said Goodbye".
So what's his secret? "One thing I learned from working with Don is that he makes things sound believable," says Arnold. "He creates words that are very singable. It might read poetically, but it is the way they tumble out of the mouth. He has a great love of the shape and meaning of words. He has a great sense of the vernacular. It sounds like you've heard it before, but you never have."
The best of Black: Four great lyrics
Ben
I used to say "I" and "me"
Now it's "us", now it's "we"
I used to say "I" and "me"
Now it's "us", now it's "we"
Ben, most people would turn you away
I don't listen to a word they say
They don't see you as I do
Diamonds Are Forever
Diamonds are forever,
They are all I need to please me,
They can stimulate and tease me,
They won't leave in the night,
I've no fear that they might desert me.
Diamonds are forever,
Hold one up and then caress it,
Touch it, stroke it and undress it,
I can see every part,
Nothing hides in the heart to hurt me.
Tell Me on a Sunday
Don't write a letter when you want
to leave.
Don't call me at 3am from
a friend's apartment.
I'd like to choose how I hear the news.
Take me to a park that's covered
with trees.
Tell me on a Sunday please.
Born Free
Born free, as free as the wind blows
As free as the grass grows
Born free to follow your heart
Live free, and beauty surrounds you
The world still astounds you
Each time you look at a star
Stay free, where no walls divide you
You're free as a roaring tide
So there's no need to hide
Born free, and life is worth living
But only worth living
Cause you're born free
Join our commenting forum
Join thought-provoking conversations, follow other Independent readers and see their replies