International Women's Day 2017: Be inspired by our playlist featuring Aretha Franklin, Nadia Rose, Shania Twain, Madonna and Beyonce
A collection of iconic anthems that speak of sisterhood and female empowerment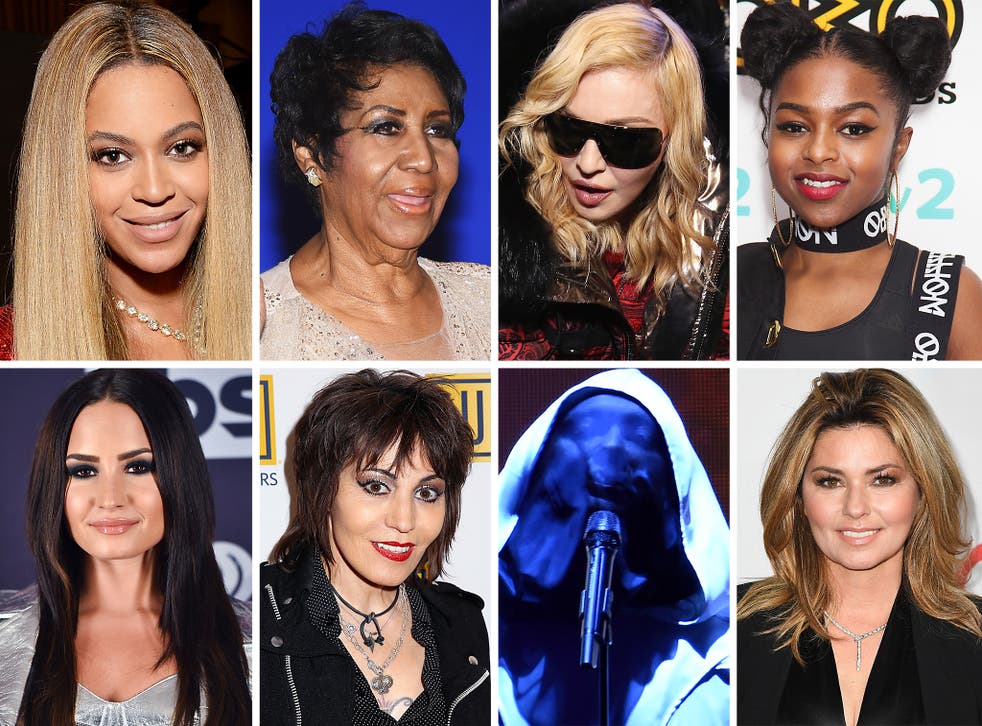 To celebrate International Women's Day we thought we'd put a playlist together of some of the most inspiring songs by women we could think of.
Obviously we had to kick things off with a bit of Aretha Franklin. One of the best-selling artists of all time, she has won 18 Grammy Awards and was the first woman to be inducted into the Rock and Roll Hall of Fame, in 1987.
Her voice has been described as "the voice of the civil rights movement, the voice of black America".
Former US President Obama said of the artist: "Nobody embodies more fully the connection between the African-American spiritual, the blues, R&B, rock and roll—the way that hardship and sorrow were transformed into something full of beauty and vitality and hope."
Aretha's a tough act to follow but then so are the other artists on the list.
We've included Destiny's Child's iconic 'Independent Women, Pt 1' along with their song 'Survivor'; iconic anthems that spoke of sisterhood and female empowerment to millions of young fans around the world.
Sisters Solange and Beyonce explore themes of black womanhood, identity and empowerment in their respective work, and in different ways, each just as powerful.
There are some classics: TLC's 'No Scrubs', obviously, M.IA's 'Bad Girls', and Gloria Gaynor's 'I Will Survive', while some of the best of British grime can be heard from Nadia Rose, Little Simz and Lady Leshurr.
In pop you have the likes of Demi Lovato, Little Mix, Kelly Clarkson, Fifth Harmony, Sia, Katy Perry and Lily Allen who have all put out songs that challenge social norms of female behaviour in the mainstream.
What would an IWD playlist be without Spice Girls and Shania Twain?
Record-breakers, trend-setters and history-makers, the British girl group became legendary for their iconic 'girl power' movement, while Twain emerged during the 90s as an artist unlike anything the country music industry - or the music industry as a whole - had seen before.
Let us know if you think there are any others we should add - otherwise we hope you enjoy.
Join our new commenting forum
Join thought-provoking conversations, follow other Independent readers and see their replies