Iwan Rheon interview: Game of Thrones's bastard of Bolton returns to Welsh roots to record debut album
Rheon is best known for his role as the Bastard of Bolton. It's gruelling playing a sadistic torturer, he tells Craig McLean, but it hasn't stopped him recording an album of Welsh psychedelia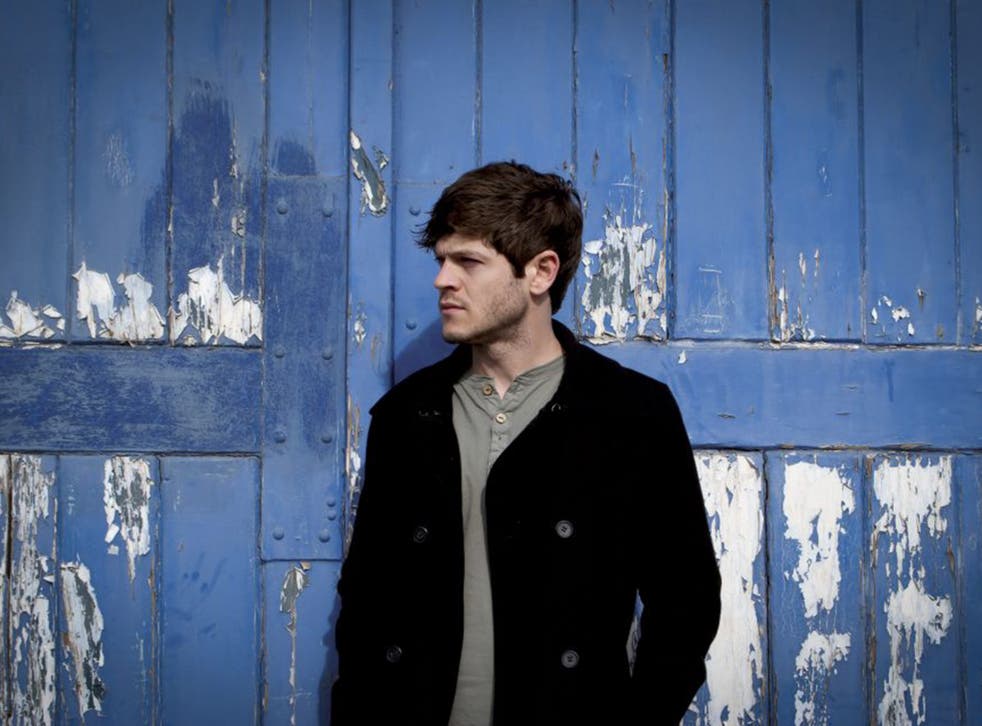 Good thing Iwan Rheon has two day-jobs. The singer-songwriter's debut, Dinard, is a beautiful album. It's Welsh psychedelia in the glorious Super Furry Animals tradition, but gently shaded and spaced with folk textures, and sung in a huskily mellifluous voice. His parents, native Welsh speakers who raised Rheon and his elder brother to speak the language before they spoke English, should be immensely proud.
But when the 29-year-old swaps professional hats, day turns to night. And his mum, it's fair to say, doesn't like watching her youngest lad on TV. When the actor played shy superhero Simon in E4's Misfits, she was "upset when everyone was being mean to my character", Rheon relates with a laugh. So," he smiles, "she should definitely not watch Game of Thrones."
Her protective son has a point. In the hit HBO drama, the Carmarthen-born actor plays Ramsay Bolton aka the Bastard of Bolton. Whereas the show's Jon Snow (Kit Harington) is dubbed a "Bastard" on account of his troubled parentage, in Bolton's case the appellation comes with the more pejorative, Anglo-Saxon connotations: he really is a wrong 'un.
Over the last two seasons of the wildly successful fantasy series, Rheon has spent most of his screen-time torturing – and eventually castrating – Lily Allen's brother. Alfie Allen plays the unfortunate Theon Greyjoy, now shorn of his pride and joy. Held prisoner by Ramsay, he's been hooded, crucified, dismembered and, finally, forced to live in a cage like a dog. Poldark, it ain't.
Game of Thrones season 5 in pictures

Show all 25
Game of Thrones is a show not afraid to add lashings of gore to the mythical kingdom of Westeros' quotidian floods of blood. Nonetheless, the scenes between the two young actors are particularly gruelling to watch. And, it seems, to film. "It's intense to do," Rheon nods with a slight wince. He's a hearty, gregarious chap, but talk of Ramsay's exploits quieten him. It's hard work playing a psychopath who so gleefully enjoys his work. Even three months after finishing filming series five, Thrones evidently casts a long shadow. Indeed, Allen happens to live near me in north London and I see him on the street a lot. Head bowed and face distant, he still looks traumatised.
"It's relentless," Rheon continues. "And generally I'm doing a lot of things, a lot of talking – to keep that tension in there is tough. But it's probably harder for Alfie, to be honest. Even though he's got less lines, it's uncomfortable for a start – especially when he was on that cross! It's thankless for him, and it's demoralising. My character is enjoying it!" Rheon laughs. "Whereas for him it's just bad… and then worse. But he's a trouper, like. Fair play to him."
Allen's mum, at least, is in the business – she's film producer Alison Owen. But Rheon's mum is a social worker (his dad's an accountant), and her son has strongly advised her to avoid seeing him get (literally) medieval on Allen's ass in Thrones.
"I don't think she should – no matter what, she always sees her little boy. Seeing me being a complete bastard, chopping off someone's manhood, it would upset her," he says with a chuckle.
We're talking over afternoon pints in a north London pub, near the home Rheon shares with his actor/model/musician girlfriend Zoë Grisedale. Two nights previously I'd been with the couple at the world premiere of series five of Thrones.
Enjoy unlimited access to 70 million ad-free songs and podcasts with Amazon Music Sign up now for a 30-day free trial
Sign up
Held at the Tower of London, it was a bash as epic as the show. Animated dragons soared over the castle walls. Most of the wide ensemble cast turned up, including Harington, Charles Dance (even though he was killed off at the end of season four), and newcomer Jonathan Pryce.
Post-screening of the first episode, the cast stood behind VIP ropes at the afterparty. I talked to Rheon and Grisedale over the rope, with the actor/singer explaining how Dinard was named after the town in Brittany at which they'd met two and a half years ago – both had movies in competition at the Dinard British Film Festival.
"I wrote and recorded the album over the course of filming seasons four and five of Thrones," he said, which tells us something about the gruelling nature of the Northern Ireland-based production. When he had any downtime in his hotel room in Belfast, Rheon whipped out his guitar.
Growing up in Cardiff, Rheon was torn between acting and music. Participation in the National Eisteddfod of Wales led to him being cast, while in his final year at school, in Welsh-language soap opera Pobol y Cwm. "From a very young age in Wales you're introduced to the world of the Eisteddfod [the largest cultural festival in Wales], and acting is very much part of that."
By night he kept gigging with his punk band. Later, when he studied at the London Academy of Music and Dramatic Art, he did double-duty fronting a mod group, the Convictions. But after graduating in 2008 he quickly landed a part in the musical Spring Awakening.
The demands of this hyped import from Broadway immediately consumed all his time, and Rheon won the 2010 Olivier Award for Best Supporting Actor in a Musical. But despite the positive critical notices, Spring Awakening closed early. Luckily for Rheon, eight shows a week had proved a great shop window for his talents, and he joined the cast of Misfits almost straight from the West End.
He also auditioned for the pilot of Game of Thrones, for the part of Jon Snow. It was down to him and Harington, but Rheon acknowledges that the show's creators made the right choice in choosing Harington. But the producers kept Rheon in their sights – as did the rabid Thrones fanbase, who lobbied for his casting for the part of Ramsay, an infamous figure in George RR Martin's source novels.
Does the slight, mild-mannered Rheon like his character? "Sort of…" he squirms. "He's a very fun character to play, because he has so much joy in everything – everything is a game to him. A lot of characters I've played have been introverted and that's tiring. But playing someone who's 'rargh!' and lets it all out, who doesn't give a shit – that's easier in a way."
And in any case, baroque evil by day gives way to magical music by night. And on set, too, Iwan Rheon and Alfie Allen manage to leave the rigours of the filming day at the studio door.
"We get the car back to the hotel together and we'll go have dinner, go out and have a game of pool. There's a really cool pool place in Belfast we go to." Of course, he adds with a cackle, "I kick his ass."
Iwan Rheon's new album 'Dinard' is available now from iTunes and at iwanrheon.com; 'Game of Thrones' is on Sky Atlantic on Sundays
Register for free to continue reading
Registration is a free and easy way to support our truly independent journalism
By registering, you will also enjoy limited access to Premium articles, exclusive newsletters, commenting, and virtual events with our leading journalists
Already have an account? sign in
Register for free to continue reading
Registration is a free and easy way to support our truly independent journalism
By registering, you will also enjoy limited access to Premium articles, exclusive newsletters, commenting, and virtual events with our leading journalists
Already have an account? sign in
Join our new commenting forum
Join thought-provoking conversations, follow other Independent readers and see their replies