Jain interview: 'Music is all about travelling'
'I grew up in a family where when we listened to music everybody would dance, so for me that's a very natural thing to do'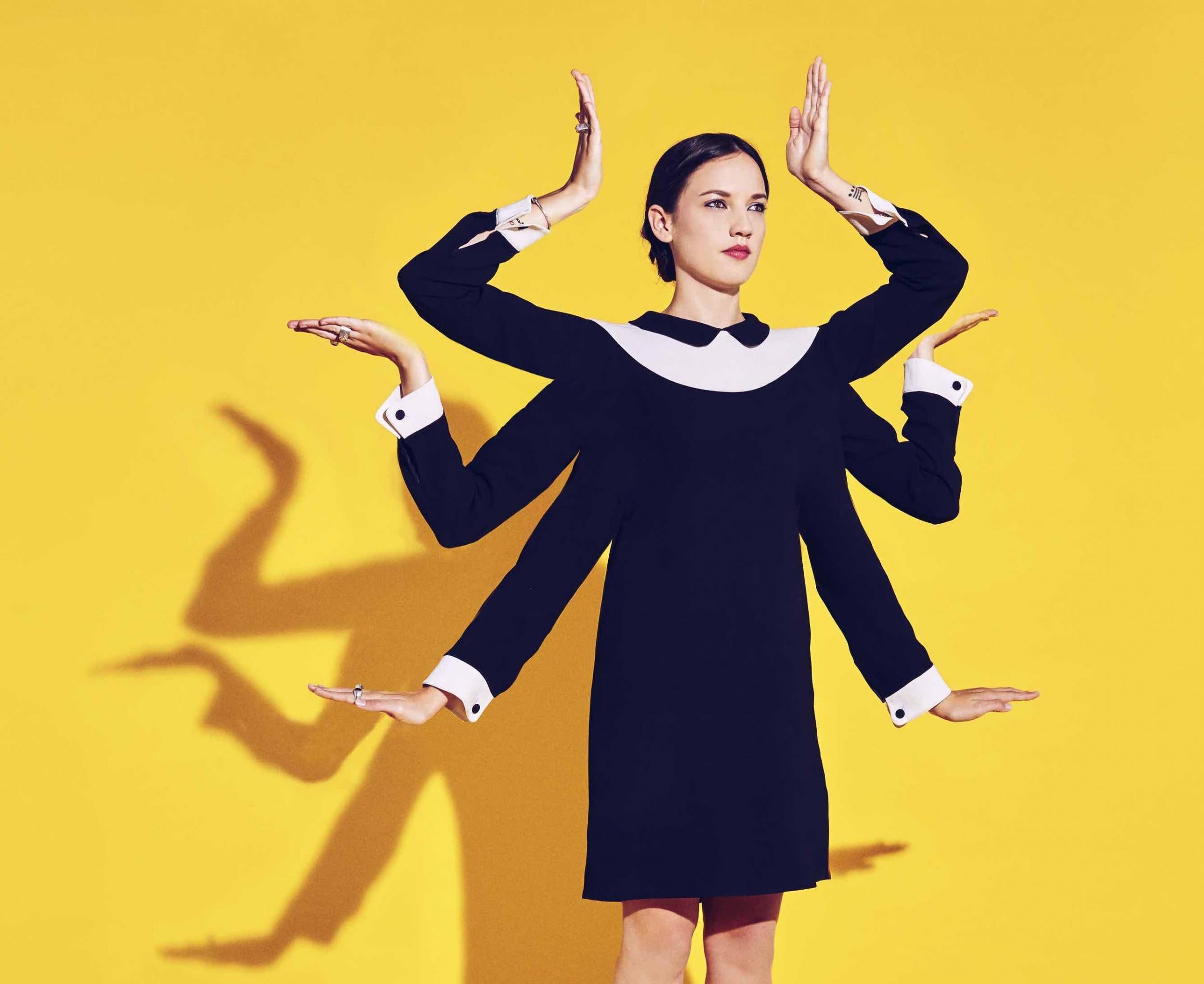 French music is having what some would definitely call "a moment" – following the huge success of Christine and the Queens, a wealth of new pop, dance and electronic music has emerged from the country and British audiences seem more than willing to listen.
One of the most prominent names to come out of this mix is Jain – 25-year-old Jeanne Galice – who released her debut album Zanaka in France in 2015 (it came out in the UK last year), and who The Independent tipped in December as "one to watch".
Jain makes upbeat dance pop fuelled by the African rhythms that she grew up on, after being moved from south-west France to Dubai, aged nine, and later to the Congo, where a rapper school friend introduced her to local producer Mister Flash.
She just performed her single "Makeba" – about civil rights leader and "Mama Africa" Miriam Makeba – live on Later... with Jools Holland, and now, after a hectic press tour, is looking forward to getting back to her flat in Paris for a well-earned rest.
It's interesting for her, she says, to visit other countries and see the reaction to her music, when she's already established such a huge fanbase back in France.
"It's encouraging," she says. "I think these days people really want to get things out of their system, just take a break from their everyday life, and electronic and dance music is about that.
"Making music you can dance to is very important to me. I grew up in a family where, when we listened to music everybody would dance, so for me that's a very natural thing to do."
You might wonder why it's taken French pop music so long to cross over the Channel – and many artists would point you to the country's strict rules for radio, which limit the number of English-language songs that can be played in between French-language ones.
It often results in a case where only the biggest US and British artists will make it onto the airwaves, while native artists who want to sing in English with the hope of breaking into the charts are left out.

Enjoy unlimited access to 70 million ad-free songs and podcasts with Amazon Music
Sign up now for a 30-day free trial
Sign up

Enjoy unlimited access to 70 million ad-free songs and podcasts with Amazon Music
Sign up now for a 30-day free trial
Sign up
"That was really hard for me in the beginning, but then they [radio promoters] realised that I'm not trying to be English," Jain says. "Even my lyrics aren't proper English, it's like the version you use as a foreigner to a different country. I'm just a French girl trying to communicate with people, so it's important for me to keep this accent."
A superb live performer who can get everyone in the audience dancing in five seconds flat; Jain tends to favour one particular costume – a simple black dress with a white Peter Pan collar – in her shows and in her album artwork which strongly recalls the dress in the "American Gothic" painting.
"It started from the beginning of this tour," she says. "It was very important for me to have a ritual before my show, and to be different from my everyday life.
"I'm someone who is quite shy, and onstage I'm quite… extrovert," she laughs. "So I wanted to separate my two lives and have this outfit so people associate my music with this costume. It's sort of like a nun outfit... I thought it was funny."
In many of the interviews and features on Jain so far, she has been asked about whether she feels she is appropriating the culture sampled in her music – often by people who either aren't aware of her background or who don't seem to think that music is capable of crossing borders unhindered.
"I understand because some people don't know about my life, they think 'she's French, she's adding African rhythm', so I feel I have to explain my story, which is very different," Jain says. "I left France when I was nine-years-old and I came back when I was 18. And that period of your life is very important because you create yourself, as a person. So I grew up outside of France, and when I explain this to people they usually understand.
"Music is all about travelling… electronic music was actually from Harlem and Chicago, and it came to France… music is open-minded and has always travelled, every country takes something from another, and that's what makes the richness of music. When you use something, a particular rhythm, you're not stealing it, you're bringing it together with something else for a different sound.
"What is really weird about this question of cultural appropriation is that it's always about Africa," she adds after a moment. "And I use a lot of American influences – hip hop, pop music – and they never ask me about that."
Jain is performing at Glastonbury and Secret Garden festival this year, and will play a headline show at Village Underground on 20 June
Join our commenting forum
Join thought-provoking conversations, follow other Independent readers and see their replies