Jake Bugg interview: 'A lot of modern songs are rip-offs'
Singer-songwriter on his fourth album 'Hearts That Strain', recording in Nashville, and why he wants to keep politics out of his music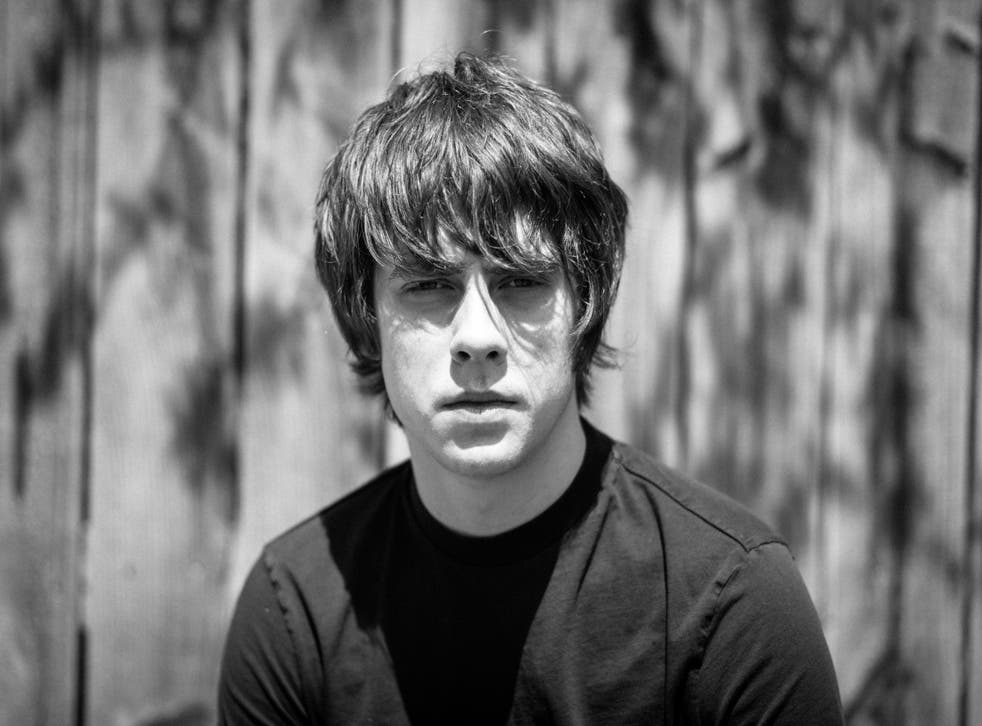 Jake Bugg is huddled up in a navy jacket outside a bar in Ladbroke Grove, London, looking slightly dishevelled.
He says wryly that he hopes there's hair and make-up before a photoshoot he's doing later, and shifts seats so the dictaphone picks up his voice over the noise of the traffic – but not so close that I catch the flu he's recovering from.
It's astonishing to remember that this 23-year-old singer-songwriter is on album number four, five years after the release of his acclaimed self-titled debut.
"I don't know how to do anything else," he shrugs now. "Just write tunes and record."
He seems content with this record, where he tends to be more self-critical about its predecessor, On My One.
"It's nice because it's consistent, musically, throughout," he says. "On the last record, the production was a little bit all over the place, I think, because the mix of my work and stuff I did with other producers, it felt a bit weird.
"I like the songs on that record," he adds. "It was just the sound that was a bit… bizarre."
What he learned on that record, however, has been used constructively for Hearts That Strain.
Bugg also enjoyed recording in Nashville for the first time, for what he calls "the easiest album I've ever made – and the quickest".
"So on this album I wrote three songs on the piano. Bobby Woods was there though to play it on the album so I was obviously gonna let him play," he grins. "He's amazing.
"I'd be at home and I'd write, then I'd go to Nashville for a week, and that happened three times. I've always loved country music. It's quite subtle on the album, just in spots… if it were steel guitar over every song I don't think it'd work as well."
His publicist brings him a coffee and he asks if there's any sugar, then checks himself, thinking he sounds like a diva. "Sorry. Four albums in, you know?"
Enjoy unlimited access to 70 million ad-free songs and podcasts with Amazon Music Sign up now for a 30-day free trial
Sign up
"'In The Event of My Demise' was a fun song to write," he continues. "I wrote that with Dan [Auerbach] and Matt Sweeney. On one of them, "Burn Alone", that was me, Dan, Matt and the producer sat around the table having a few drinks.
"It's a very dark song, lyrically, but whoever wrote the darker line got the louder laugh. The writing process wasn't quite as solemn as you'd probably think."
After the acclaim that followed Bugg's debut album there was a weird shift in the perception of him as a songwriter – some criticised him for co-writing on certain songs, believing it made him less "authentic".
"At the time when I was getting signed I remember my label asked if I'd I write with other people," he says. "You'd hear these horror stories of people not getting signed if they said 'no'. So I thought I'd try it, and it was like a free education, you got to work with cool people and write – Iain Archer especially on my first and second records.
"I think you have to listen to some of the lyrics, like 'Two Fingers' – I don't think Iain's gonna know about living in Clifton with his parents arguing all night… that was the great thing though, I got to learn so much from those guys, and you take that experience and apply it to your own writing. I'm desperate for knowledge in music, I wanna be the best writer and musician I can be, and you can only do that by working with other people."
He comments on how most pop songs have dozens of writers to their name – "a lot of songs are rip-offs now aren't they? So they have to credit the original artist... like a current song on the radio right now," he adds with another grin.
"That's just the way it is. I guess it's difficult with almost 100 years of popular music to come up with something original."
This scepticism is applied to his own music as well. While he's happy to name his favourite tracks on the record – "Southern Rain", "The Man On Stage" and "Every Colour In The World" – he's also completely self-deprecating about other aspects of his music, particularly his singing.
When Billy Ray Cyrus popped into the studio to say hi to his friend, Bugg's producer David Ferguson, he heard the song "Waiting" and suggested his daughter Noah contribute vocals.
Bugg makes a quip about it being nice to have someone sing his songs "properly" – "when I come back in it sounds terrible".
"I'm a writer, I'm not a great singer or anything," he says. "That's why it was nice to hear one of my songs sung really, really well for a change, by someone who's actually a professional at it.
"It's nice to have someone from a more pop background to sing on it – Noah's got a great voice with a bit of a country twang on it."
Bugg's voice has actually improved a lot on this record, it's less nasal, and he sings in a slightly lower tone.
"I was writing in my flat so the keys are a lot lower," he explains. "I think it's a pop trick, putting songs up another key, but it doesn't work for me. And I was writing in my flat so I didn't want to bother the neighbours too much."
For the closing track, "Every Colour In the World", Bugg says he tried something he used to do as a child, which was look at pictures and write stories inspired by them.
"It was creating a story but as a painting. I was being one of those arty hipsters, I guess," he says. "Sometimes I have a character, sometimes it'll be more personal. Other times I won't really think about it until after the song, and then you look at it in a different way."
Before On My One was released in 2016 Bugg admitted it was "make or break" in terms of whether he'd be able to make another record again. He seems more relaxed now, although he says it's "very out of fashion" for an artist to want to keep releasing albums.
​"There's not a lot of new artists coming through, I guess. Things just come and go in the blink of an eye – people forget quickly, it's tough.
"With On My One it was probably the pressure I was under, for myself. But in the end it allowed me to make this record, and it's been a nice way of working this year."
Bugg, at least in his music, isn't one to mouth off about politicians or the state of the world as he sees it: "You hear so much about it and I think there are probably some people who think that as a writer you have a responsibility to voice political opinions sometimes, but that's not me. I like to keep it to myself unless I'm asked. Music's one thing that I don't wanna involve that in.
"I'm singing about my life, not telling anybody what they should be doing with theirs. If you don't have music to switch away from all the bad things in the world there's not much else.
"You can go and get pissed," he adds as an afterthought. "Which works in the short term."
As he lists the music he was listening to around the time he wrote the record – ABBA ("the last album, melodically great"), Glen Campbell, The Kinks – and says he's desperate to hear something current that he likes but doesn't feel as though there's much around.
"There's nothing really out there that blows me away. Every festival I've done this year I don't think I've seen one thing where I know who's playing. And it's not like I'm trying to put things down, it's just hard for me to find something that I wanna listen to."
Maybe you were born in the wrong generation, I suggest.
"I don't know," he muses, a "maybe" furrowed on his brow before he smiles: "I'm pretty good at Fifa though."
'Hearts That Strain', the new album from Jake Bugg, is out now
Join our new commenting forum
Join thought-provoking conversations, follow other Independent readers and see their replies