Junip: friends reunited for a taste of swede success
Junip released their first single back in 2000, but then José González found fame as a solo singer. Now, they have a new album out and a spot at Latitude. Elisa Bray meets them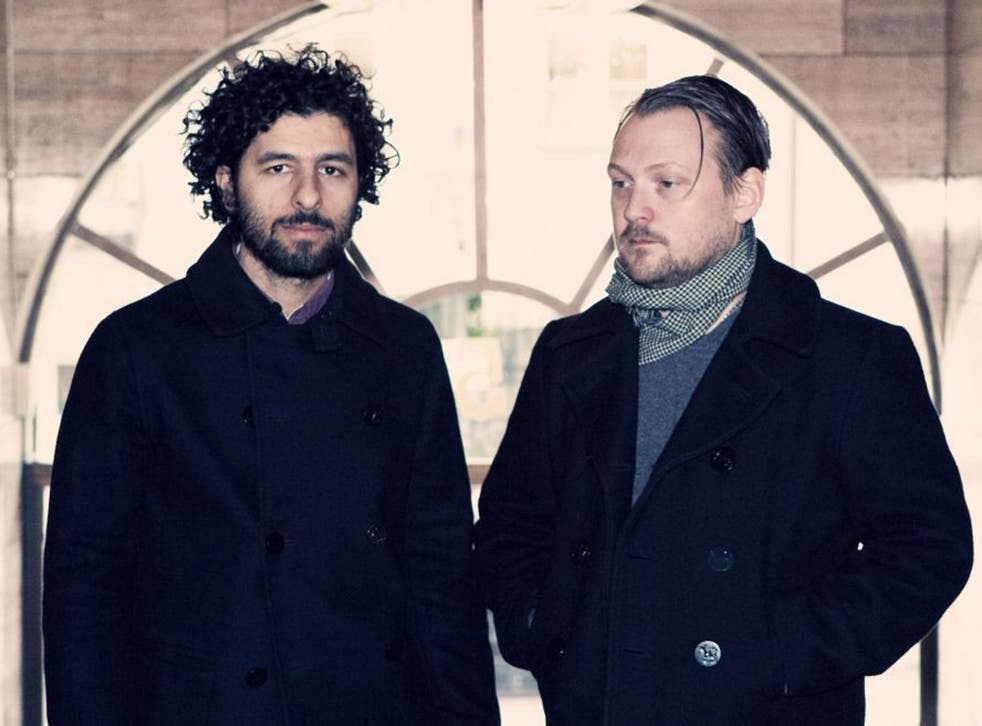 It's an unusual musical evolution. A band form among three old friends, but then their frontman becomes a solo star, selling a million albums, and the band is put to one side only to release their debut album a whole decade after they formed. So it happened with Junip.
Most know José González, the band's 34-year-old singer, guitarist and lyricist, for his solo acoustic indie-folk songs synonymous with the colourful bouncing balls of the Sony Bravia advert, which his cover of fellow Swedish band The Knife's "Heartbeats" soundtracked. But long before he found fame with his solo music, he was fronting Junip, the band he formed with keyboardist Tobias Winterkorn and drummer Elias Araya, the latter a childhood friend since they were seven, in 1998. All three were musically united by the hardcore and emo shows that they frequented in the suburbs of Gothenburg.
They released a single in 2000, but once González's solo career had taken off in 2003, in between his busy touring schedule they only had time to put out two EPs. "I didn't see him [González] that much during those years," says Winterkorn, with a smile suggesting there are no hard feelings. "He was touring a lot. I think we got together once or twice every year. We went to the Lord of the Rings movies together the three of us at Christmas time." It wasn't until 2010 that they released their debut album, Fields, which they followed up this April with their enjoyable self- titled album.
It's a full circle that's captured neatly by the band's performance at Latitude festival next weekend, alongside Bloc Party, Hot Chip, Grizzly Bear and Kraftwerk. When González first played Latitude, at its inaugural event back in 2006, it was as a solo artist. That all press pictures promoting the band's shows and album feature González stood back from the forefront seems to stress that Junip is a band of equal forces.
"You don't want to disappoint people by making them think it's something else," González says, with softly spoken words much like the gentle singing that accompanies his finger-picked guitar. "If promoters put my face on the poster, that would bring people instead thinking it's guitar and vocals."
Fans of González will find Junip's music more complex in its arrangements than his solo output, and their new album is a step forward in several sonic directions, incorporating rock, indie folk, Krautrock's driving rhythms, blissful harmonies and also electronica, while retaining the trademark dreamy sound of González's vocals, far back into the mix with plenty of hazy reverb. "The inspirations come from all over so I think you can trace different inspirations in different songs," he explains. "For us, with this album, it felt that the songs were so different we didn't really know how they would fit together, but we ignored that and hoped for the best."
If it's taken a decade for the band to put out an album, it's not just their frontman's unexpected fame that was the cause. Music wasn't taken too seriously when they started out. Junip was merely a side hobby to their day jobs. Winterkorn became a father and was working as a part-time teacher; Araya was studying art; González was deep into his biochemistry studies, while writing the songs that he'd started creating at 14 in the vein of Cuban folk musician Silvio Rodriguez.
"Back then, I had pop star-ish dreams, but then I didn't think about those for many years," he recalls. So it was something of a surprise when fame struck. "It was a big surprise when I started to get attention in Sweden, going from biochemistry studies to touring and living from music only. There were a couple of years while I went to university when I was OK with thinking of music as just a nice recreation. Being able to write, record and play live is a privilege that I've enjoyed both solo and with Junip."
The decade-long delay, González says, was "a mixture of us being slow – we didn't send [our music] out to that many people – and I guess it was half-hearted in the amount of time we let it take to grow because we released the EP and I went back to touring. We were aiming at doing a full-length album, but we didn't have enough songs and also my label really wanted me to start working on my next solo album. A lot of stuff happened during that time. I wanted to follow up the attention I was getting."
Enjoy unlimited access to 70 million ad-free songs and podcasts with Amazon Music Sign up now for a 30-day free trial
Sign up
When the band reunited, it was with a new work ethic. "I think we changed," says González. "After I released my second album we put together a release date and tours and all this time we were talking about making this second album straight after. And here we are."
Was there a benefit to the delay – the inevitable attention that González's fame brought to the band? "Both yes and no," states González. "In some ways it would have been better to be an unknown band and just release the music and let people react to that because many times they're comparing [this] to my solo stuff. But then of course there was a network to work with. That was good. We could start on a different level."
Understated emotion has always been at the heart of Junip's music, felt nowhere more strongly than on the album's best track, the cinematic "Line of Fire". "When your hair is rising, that's when you know it's a good song – that's happened to me with some artists and some songs, John Lennon songs or when Nina Simone sings. It's great to make those moments yourself."
The songs are very much the work of the three musicians, all emerging from jamming sessions – although Araya has left the band since we meet. Between them, they aim to keep the melancholic streak at bay. "I found myself asking Tobias to change his chords so they're not so moody," says González, with a smile. "Ever since I released my first album, I've tried not to use minor chords as the main element in songs. The way I sing is too melancholic. So whenever you find a minor-ish chord that's pointing towards the sun instead of the ground, that to me is the perfect aim. If it's too major-ish, it won't get to you." Winterkorn adds: "It's nice to make people feel something."
Junip play Latitude festival (latitude festival.com) 18-21 July. The band are touring 15 to 18 September (junip.net)
Join our new commenting forum
Join thought-provoking conversations, follow other Independent readers and see their replies