Now Hear This: New music from Justin Bieber, Lana Del Rey, Bianca Rose and Lord Huron, plus spotlight artist New Pagans
In her weekly column, our music correspondent goes through the best new releases of the week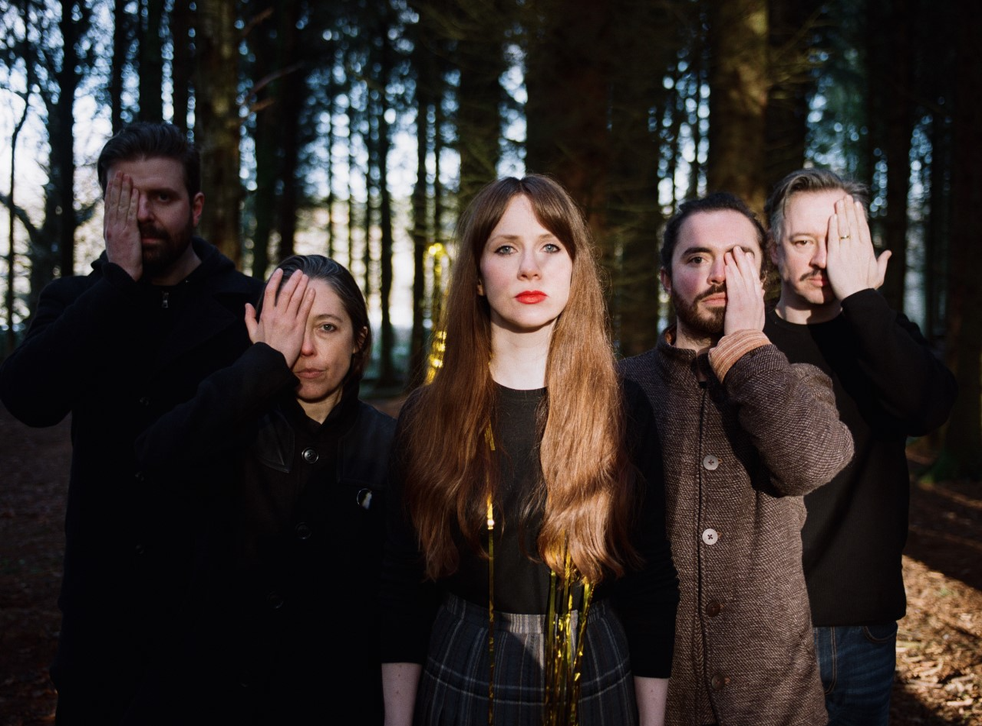 I made a slightly (very) embarrassing gaffe on Twitter today, where I got overexcited because Spotify appeared to have added a French-language track near the top of its UK playlist. Of course, I was on the New Music France version. Whoops. It would be nice if more UK playlists started adding more non-English music, though.
There are some very good tracks from France this week (as is often the case), including "Allo" from Marwa Loud and Eva, and Chrome from the rapper Bekar. Also, Gianni and Dadju have teamed up for the hypnotic "Tout perdre", which I like a lot.
Excuse me while I continue to be stunned by Justin Bieber's new album, Justice. It's such a step up from his dud of a record Changes, and shows an artist who is perhaps, finally, willing to embrace the fact that he excels at pop music. You can read my full review of Justice here.
Another big album out this week: Chemtrails over the Country Club from Lana Del Rey. Our albums critic Helen Brown gave it five stars – read her take on it here. So far, I'm particularly enamoured by opener "White Dress", "Dark But Just a Game", and the startling "Tulsa Jesus Freak". Maybe avoid the new Greta Van Fleet, who are still busy doing their worst impression of your favourite classic rock band.
Newcomer Bianca Rose has released the heady R&B jam "Monsters", and Lord Huron have gone with a sweeping, spaghetti western vibe on "Mine Forever" – I love it. I'll keep it short this week but make sure you subscribe to The Independent's Now Hear This playlist.
Also, check out this week's spotlight artist, the epic Belfast band New Pagans, who are channelling huge Paramore vibes with their debut album, The Seed, The Vessel, The Roots and All, along with acts like Pixies, Wolf Alice and The Yeah Yeah Yeahs.
Check out my Q&A with bassist Claire Miskimmin:
– Hey guys, how's your 2021 so far?
It's bizarre. The past three months have felt busier than the entire last year but here we are and it's an amazing position to be in given the hurdles. Signing with Big Scary Monsters was a massive boost of positivity for us and the album has been getting such a great reaction. It feels like hard work is paying off and all that's missing now is to be able to play that album to an audience.
– Tell me about this new music
This album is a culmination of four years of hard work. Some of these songs go back to the beginning of New Pagans. "Ode to None" was the first song we wrote in 2016 and it just became a kind of mission statement for the band and it gave us our name. The album is a perfect reflection of the time spent honing our sound and finding out musically who we are. Although the album was not originally conceived as a singular body of work, it just fits and we hope people think so too.
– What do you hope your fans + new listeners take away from it?
We hope that listeners connect on some level with the themes running through our music. Lyndsey's lyrics draw from subjects such as art, religion, history, struggle, motherhood, forgotten voices - especially silenced female voices. It's visceral and easily identified with. We want to build a sense of community and connection with our fans. So many bands we listened to growing up had that community and it's so easy now to reach out through social media. You know where to find us.
– What else do you have lined up this year
Writing for our second album is underway despite 2020 trying everything it could to put a stop to that. We are almost ready to start recording that we really hope to get out touring again by the end of the year. We have a few shows in the pipeline we are very excited to announce... soon.
Join our new commenting forum
Join thought-provoking conversations, follow other Independent readers and see their replies