Kaleo frontman Jökull Júlíusson on UK fans, recording new music and what the band has planned for 2017
'A/B was a concept to try and show the diversity of the band'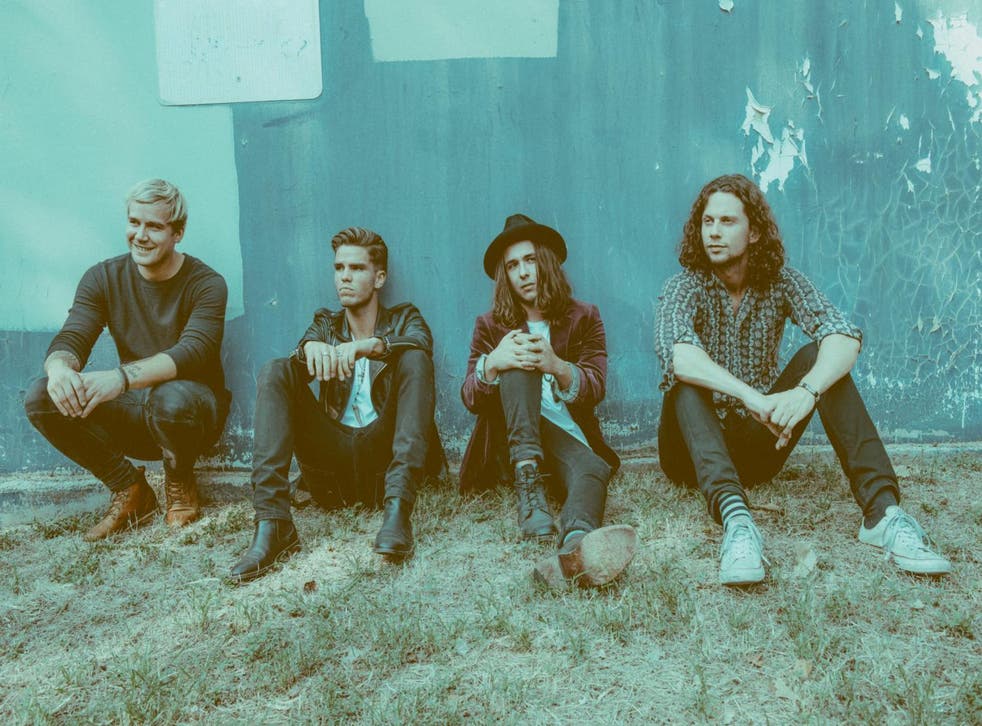 The Independent caught up with Jökull Júlíusson of Icelandic band Kaleo on the night of their sold-out gig at the O2 Forum in Camden, London.
On going from one of the smaller venues in London to one of the biggest (Dingwalls to the Forum)
It's great, they've all been in Camden, doing Dingwalls then Koko then the Forum. For me it's this enjoyable diversity of music venues. People are passionate about music in Camden, it seems. I liked both those in different ways – at Dingwalls the crowd was right in there, in your face, and that was really cool.
On writing new and recording new music
Between touring I try to go home to Iceland to write – I try to do some writing on tour as well though. It seems that when you get out of your routine it pushes you to be creative. We're based out in Nashville now and that's a great place to record.
But who knows? I wouldn't be surprised if we ended up recording in different places. We recorded with Jacquire King for this latest one, he's very focused on getting things done, just like myself.
It was a great collaboration in that way – he can push you to your limits which is good, because you don't always want to feel safe. I don't have enough good things to say about him.
On deciding to have 'A/B' sides on the album
It was a concept to try and show the diversity of the band… I wrote these songs that were very different to one another and I don't see a reason to limit myself to genres.
I don't think music has boundaries... it would be unfair and untrue to hold back on these other parts of my music just to fit into a box.
Did the fact that UK and US audiences would see your English-language album as a debut take the pressure off a bit?
Yeah, we realised that since the first album we did back in Iceland was only released there, we were just excited to get it out there, I think.
It is challenging recording and releasing a full album while you're touring 300 days a year, so we're thrilled with the reaction from everywhere.
What are your plans for the rest of the year?
We're going to finish this Europe tour, have a few days off in Iceland maybe, then we're going out with the Lumineers in the US and Canada. We've got quite a few festivals being lined up, that's very exciting, some headline shows in America. Probably a fall tour, and then hopefully some time in the studio.
Kaleo's latest album 'A/B' is out now
Join our new commenting forum
Join thought-provoking conversations, follow other Independent readers and see their replies