Kim Wilde: The pop-singer-turned-gardener-turned-pop-singer talks Elvis, trees and drunken singalongs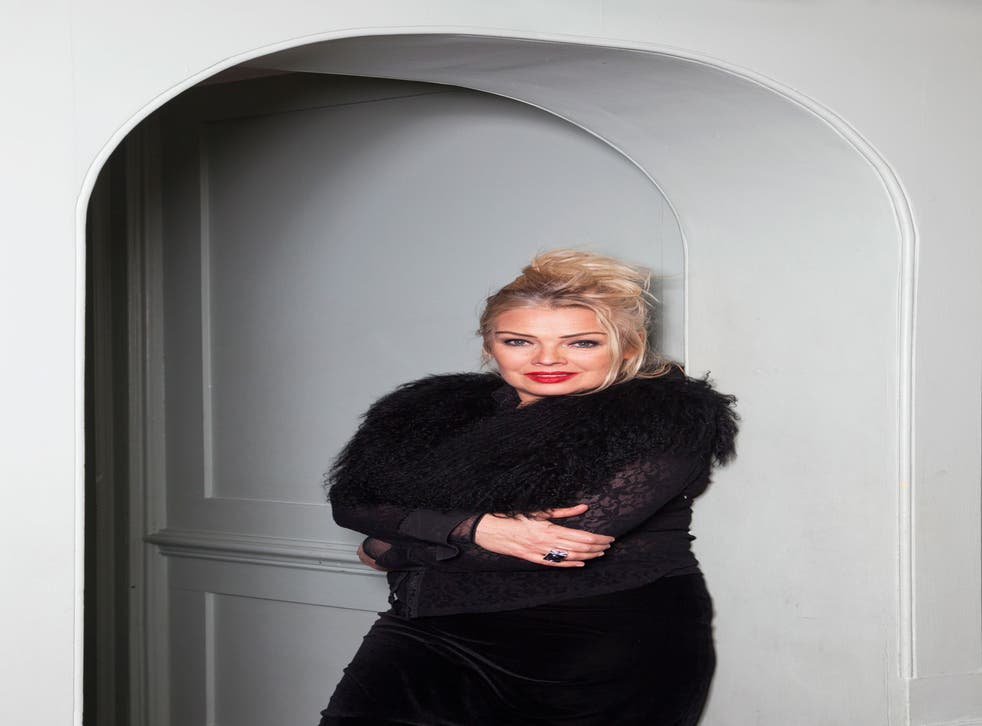 I was profoundly affected by music from a very young age As a toddler I used to sit and weep every time Coronation Street came on TV; it had such a sad theme tune that it broke my heart every time.
Music replaced god as the centre of our belief system While some families had church on a Sunday, we had Elvis. Dad [the rock'n'roller Marty Wilde] was always playing the guitar at home, and music made life so much better both materially and spiritually for us.
You don't do kids any favours wrapping them up in cotton wool After I left art college, my mum said to me, "If you can't get a job, you'll have to go on the dole; we're not supporting you." It's a sensible conversation more parents should have with their kids. She marched me down to the job centre and they lined me up my dream job, at a record shop. But then a few weeks later "Kids in America" hit the charts…
Any artist worth their salt writes their own songs But "Kids in America" [which peaked at number two in the UK, in 1981] was written by my brother and father. So I had to get my head around having my fate being carved for me by them. I felt I'd finally earnt my stripes when I became a writer, on my album Close, in 1988, which had several big hits [including "You Came"; the album, her sixth, was Wilde's biggest-selling to date].
I don't miss the 1980s That period was full of life, but growing up in the public, single, was all a bit too much really. I'm really having much more fun now: I have a husband, great kids and a life of singing, music and gardening; I'm doing what I want to do.
I did irritate a handful of people in the process of becoming a gardener Some in the industry felt I was just mucking around and not taking it seriously. At the time, garden design was being hailed as the new rock'n'roll by the media, because of the success of gardening programmes. Certain individuals didn't realise the profound passion I felt. [Wilde not only went on to present several gardening shows, she also won a Gold Medal in 2005 for her garden at the Chelsea Flower show.] They were just jealous, mealy-mouthed characters.
Winter is an exciting time You get to see the form of trees: you see texture, shapes and shadows. In a winter garden, all the energy goes underground; buds forming ready to burst in spring: I can feel all that energy underneath the surface and it's exciting.
I was mortified when my drunken rendition of 'Kids in America' appeared on YouTube [The filming of Wilde's impromptu performance on a Tube train last December became the biggest trending video on Twitter.] I was with my brother, on my way home after some drinks, and I just started singing. When I woke up the next day it'd all kicked off on Twitter and I thought, "Whatever career I have right now, I probably buried it." What amazed me was that people thought it was fun and sweet and it's made me realise that the public have more time for me than I thought.
I cramp my son's style He's 15 and in a four-piece band; it's called Blighty Inc and they're already bloody good. But he discourages me from going to his gigs: as a teen you think about making your own identity away from your parents and I look at my own teenage children reacting to me in a way that I initially did to my father's success: my son has a particular take on what I do musically, which I won't share!
Enjoy unlimited access to 70 million ad-free songs and podcasts with Amazon Music Sign up now for a 30-day free trial
Sign up
Kim Wilde, 53, is a English pop singer. Her new album, 'Wilde Winter Songbook', is out now. Her UK solo tour runs from 18-21 December; for details: kimwilde.com
Register for free to continue reading
Registration is a free and easy way to support our truly independent journalism
By registering, you will also enjoy limited access to Premium articles, exclusive newsletters, commenting, and virtual events with our leading journalists
Already have an account? sign in
Register for free to continue reading
Registration is a free and easy way to support our truly independent journalism
By registering, you will also enjoy limited access to Premium articles, exclusive newsletters, commenting, and virtual events with our leading journalists
Already have an account? sign in
Join our new commenting forum
Join thought-provoking conversations, follow other Independent readers and see their replies