La Roux: Too old for Radio 1 listeners at 26?
La Roux has been excluded from Radio 1's fabled playlist, allegedly because she's now too old. Ian Burrell discovers the dark arts of deciding who gets airtime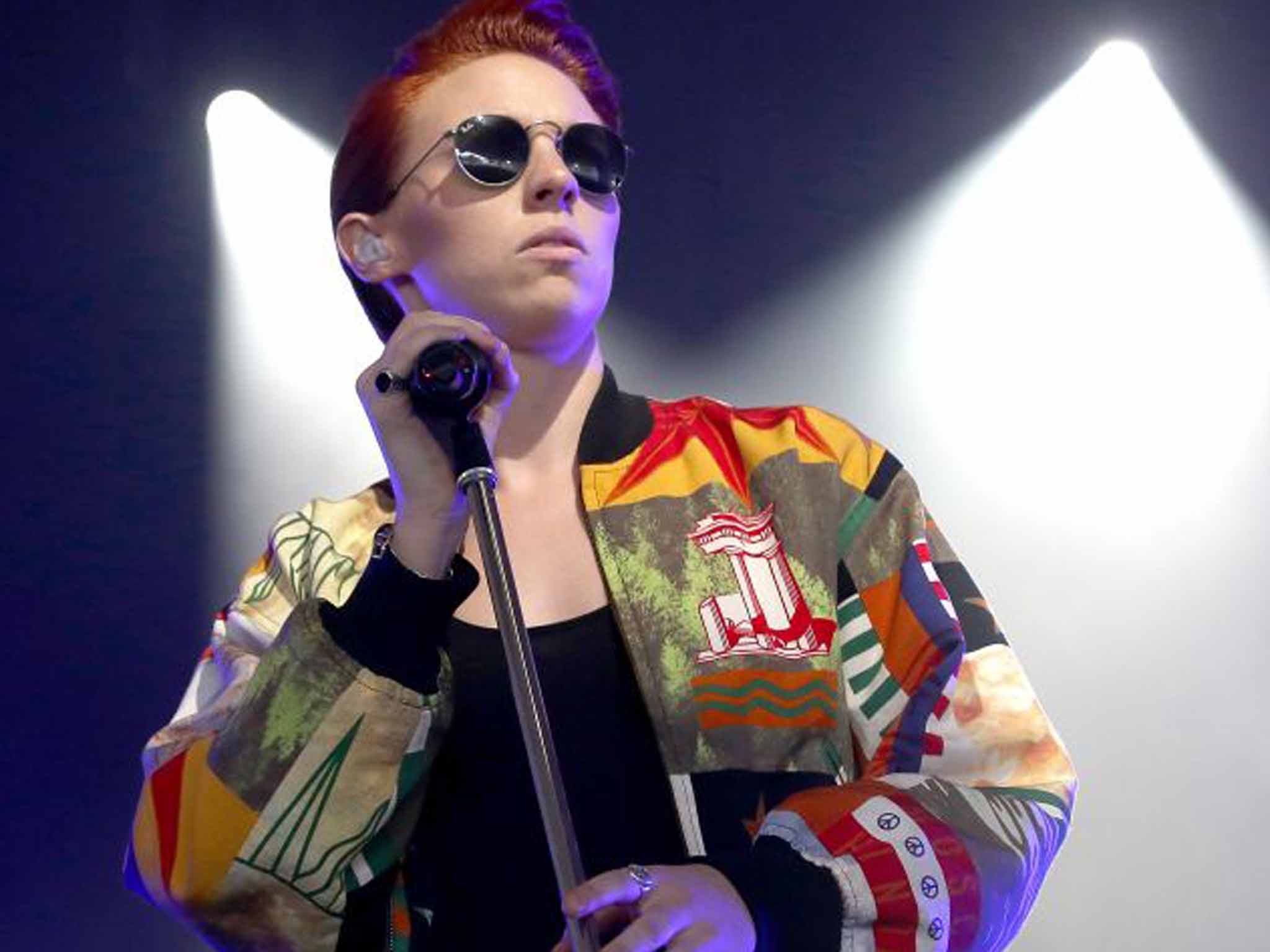 There should be a peculiar tension at tomorrow afternoon's weekly BBC Radio 1 playlist meeting on the top floor of New Broadcasting House in London.
Earlier this week, Lily Allen lashed out at radio managers after being dropped from the list. Then Radio 1 found itself mocked by The Sun for excluding the singer and producer La Roux from its roll of chosen artists. The paper's analysis was that – at 26 – she'd "been deemed 'elderly' and shunted off to Radio 2".
There's a palpable grumpiness among artists who do not make the cut and murmurs in the wider music industry that the fabled playlist is malfunctioning.
So just how scientific is this dark process that decides which popular music is given maximum exposure to the nation's youth? And just how relevant is this approach, more than 45 years after Radio 1 first went on air?
George Ergatoudis, who, as head of music at Radio 1 and Radio 1 Xtra, is the chair of this conference, says that artists are left off the playlist not because of their age – but because of the fierce competition they face.
"We make some heart-rending decisions on records every week and we cannot avoid upsetting people."
The playlist comprises four sub-lists; the A-list, B-list, C-list and an In New Music We Trust (NMWT) list, which reflects Radio 1's obligation to support new UK artists. An A‑listing is worth 25 plays per week, the B-list 17, C-list nine, and NMWT seven. Some 15 records are awarded A‑list status, with the same number on the B-list, 10 on the C-list and five on the new music list. That's just 45 tracks for a network that aims to reach all 15 to 29-year-olds, with their disparate musical tastes.
According to Ergatoudis, the current griping is linked to an abundance of talent in the female-fronted Pop category (artists such as Laura Doggett, Foxes, Iggy Azalea and Charli XCX). "There's quite extraordinary strength in numbers," he says. While Dance and Male Singer-Songwriter are other well-served categories, the same cannot be said for Alternative Rock or Hip-Hop.
His fellow tastemakers at the playlist meeting are Radio 1's three-strong "music team" and 10 members of the "playlist team", recruited from the production teams of presenters such as Nick Grimshaw and Fearne Cotton. This panel is split evenly on gender lines.
The playlisters – who introduce nine new tracks each Wednesday – are seeking an audience that's turning away from traditional media. They debate the impact artists are having on YouTube, Soundcloud, Shazam, Twitter and Facebook.

Enjoy unlimited access to 70 million ad-free songs and podcasts with Amazon Music
Sign up now for a 30-day free trial
Sign up

Enjoy unlimited access to 70 million ad-free songs and podcasts with Amazon Music
Sign up now for a 30-day free trial
Sign up
The network says that it doesn't discriminate against artists on age grounds. Dave Grohl, 45, Chris Martin, 37, and Jay-Z, 44, are all playlist favourites because they resonate with young listeners, according to Radio 1's relentless market testing. These polls can count against the likes of Robbie Williams and Nicole Scherzinger, who have been controversially left off the playlist. They've not been "banned", as the tabloids suggest.
As professional pluggers who traditionally try to persuade networks to list songs lose influence to online metrics, the PR from being "censored" by Radio 1 is great promotion – as the music business has known since the days of the Sex Pistols.
But what's so bad about being shunted to Radio 2? The network has 15 million listeners and a precious list of just 28 tracks. La Roux might be 26 but her Eighties references make her "food and drink" to the UK's biggest network, says Jeff Smith, who chairs playlist meetings.
"An artist who is contemporary and has a great sound that reminds listeners of their youth – that's a great radio record for us."
Join our commenting forum
Join thought-provoking conversations, follow other Independent readers and see their replies