Why grime might save the Labour Party
The spontaneity and extent of the endorsements, most of them appearing within a day of the General Election being announced, caught people by surprise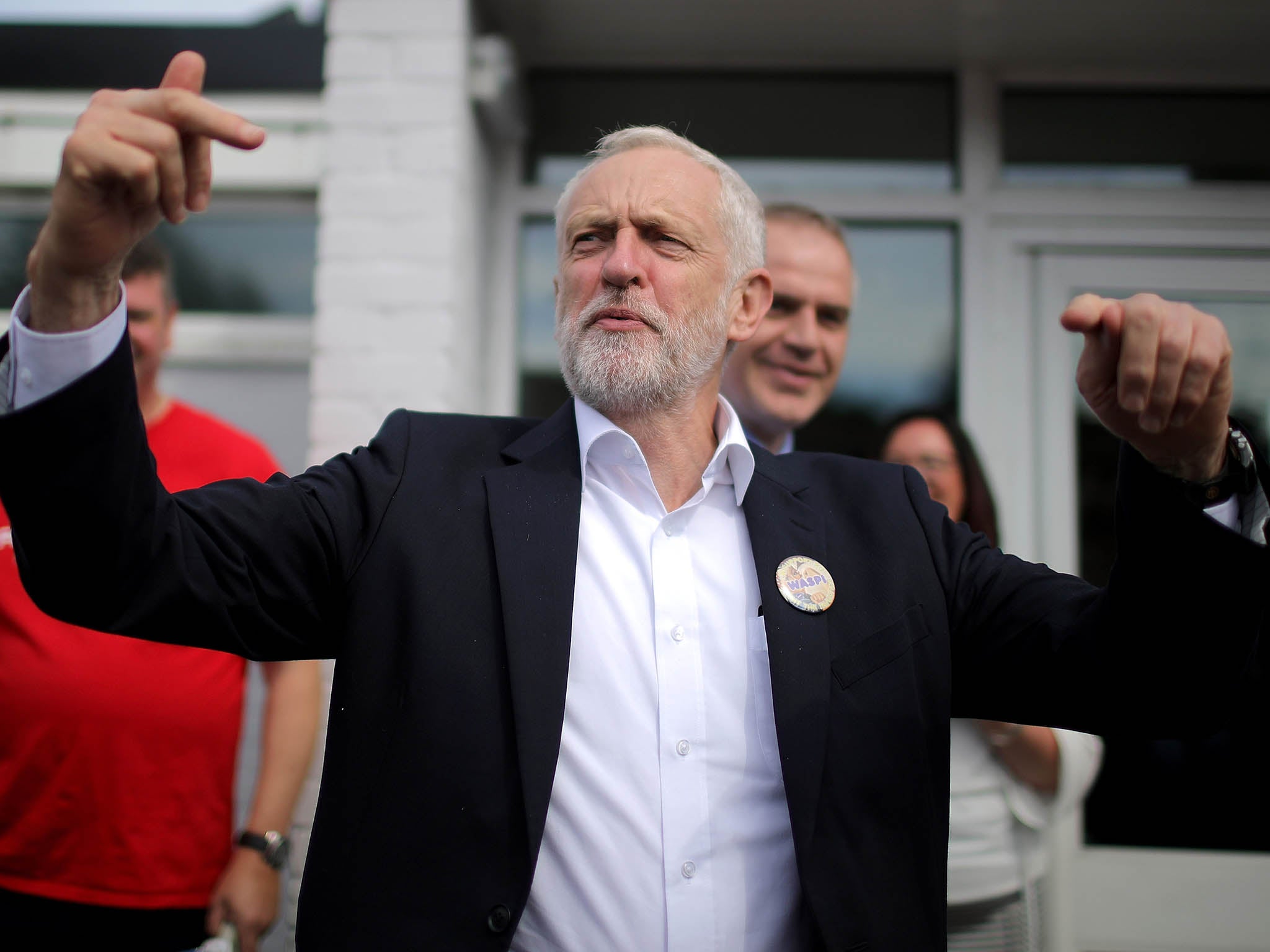 After Prime Minister Theresa May announced in April that she would hold a general election on 8 June, the first celebrity endorsements were for Jeremy Corbyn, the leader of the Labour Party. And they came from an unlikely source: Britain's thriving grime scene.
The spontaneity and extent of the endorsements, most of them appearing within a day or two of May's announcement, caught people by surprise. Jme, a grime star and the founder of the Boy Better Know label, instructed his 700,000 Twitter followers to vote. Professor Green, a popular rapper and television host, posted a long endorsement on Instagram. Akala followed a string of tweets in support of "homie Jeremy Corbyn" with an op-ed essay in The Guardian.
On the face of it, Corbyn, a teetotal, vegetarian, 68-year-old bicyclist, and these hip, young MCs make for unlikely allies. But the pairing makes sense: like rap music in the United States, grime emerged from some of the poorest parts of the country, dilapidated inner-city housing projects.
Corbyn's left-wing policy proposals – like increased spending on public housing and free university education – are exactly what poor Britons, ethnic minorities and urban youth have been waiting to hear from a politician.
Stormzy, who scored a number one album in March with his debut Gang Signs and Prayer, put it best when he endorsed Corbyn last year: "My man, Jeremy! I dig what he says," the MC said. "I feel like he gets what the ethnic minorities are going through and the homeless and the working class."
As grime MCs and their fans have generated support for Labour ahead of the vote, they are proving why Corbyn's centrist critics within the party might be wrong about their leader – and showing how the party could someday find a path to victory.
Since Corbyn's grassroots campaign and resounding victory in the 2015 Labour leadership election, the attacks from the news media, as well as from many Labour MPs, have been histrionic. Corbyn and his supporters are regularly described as "out of touch" leftists. Even at the start of his campaign, Corbyn was forced to deny that he epitomised an "Islington elite" running (and ruining) the Labour Party, a reference to the north London borough Corbyn has represented since 1983, an area with affluent neighbourhoods alongside extreme poverty.
The smears have continued. Alan Johnson, a former senior Labour minister and Tony Blair ally, has railed against "worse than self-indulgent" and "tyrannical" left-wingers, "mainly middle-class people who are not going to feel any difference with changes of government". These attacks from the right wing of the party paint Corbyn's supporters as affluent, elitist urbanites, out of touch with traditional working-class Labour voters who have been left behind by globalisation. This demographic – at least according to its ventriloquists – is angry about immigration, pro-Brexit and socially conservative, and hates the vegetarian intellectuals who have taken over Labour.
It is true that many areas that historically voted for Labour also voted to leave the European Union in last year's referendum, even though a majority of Labour voters supported remaining in the union.

Enjoy unlimited access to 70 million ad-free songs and podcasts with Amazon Music
Sign up now for a 30-day free trial
Sign up

Enjoy unlimited access to 70 million ad-free songs and podcasts with Amazon Music
Sign up now for a 30-day free trial
Sign up
But Labour's current difficulties have their roots in decades of complacency in the party's right wing. "The people of South Wales will always vote Labour because they've got nowhere else to go."
Tony Blair's right-hand man Peter Mandelson supposedly said of the party's mining heartlands in the mid-1990s. (The quote may be apocryphal but it certainly encapsulates the Blairite attitude.) It turned out that working-class voters did have somewhere else to go: Ukip.
The Labour Party has for too long been ignoring an existential crisis, following the haemorrhaging of much of its working-class vote to Ukip, as well as to the Scottish National Party. The received wisdom is that since the Brexit referendum, with Ukip's goal essentially achieved, these white working-class voters in former industrial areas will be mopped up by the Conservatives.
But Corbyn's response has been to offer those voters more socialism – rather than more xenophobia. And it seems to be working.
Moreover, analysis of Corbyn's support shows that the idea that it is largely composed of privileged lefties is nonsense: Research into the average income of supporters of the four 2015 Labour leadership candidates found Corbyn's to be poorer than the general population and significantly poorer than the supporters of his more centrist rivals. By another metric, the proportion of Corbyn supporters with upper-middle-class managerial or professional jobs was also found to be significantly smaller than the proportion among supporters of his three rivals.
After 18 months of internal mutinies and rough treatment from a hostile press, Corbyn's Labour began the election campaign desperately far behind the Conservatives in the polls. But a strong campaign and a popular election manifesto seem to be closing the gap. After starting the campaign polling 24 points behind its rivals, now, according to some polls, Labour is projected to be bested by the Conservatives by just a few points.
Labour needs both ex-miners in south Wales who voted Leave in the referendum as well as urban youth who have never voted. Corbyn's team has presented a bold, unabashedly socialist programme that targets deprived postindustrial communities and big-city grime MCs alike, with tax hikes for the richest, a huge spending program on social housing, a big increase in the minimum wage, the abolition of university fees and a ban on unpaid internships, among other things. Immediate polling has found overwhelming support for these policies.
But for Labour to achieve a shock as big as Donald Trump's presidential victory, it needs an unprecedented high youth turnout on 8 June.
To this end, homemade posters and fliers have started appearing in parts of London with a "grime for Corbyn" message. The music scene has been rallying around youth voter registration. Turnout is historically low among 18- to 24-year-olds and in the black community, the two demographics that make up grime's core fanbase. These two groups are also far more likely to vote Labour.
Halfway through the campaign, a new website, www.grime4corbyn.com, started up and promised free tickets to a secret grime show for anyone registering to vote. Jme met Corbyn for a televised conversation about youth engagement with politics. AJ Tracey, another young MC, recorded an official pro-Labour video, while fellow rising star Novelist specifically endorsed Corbyn for being in touch with ordinary people. This surge to get young people registered before a 22 May deadline seemed to work, with about a million people under 25 registering in the past few weeks. With an electorate of around 45 million, they could swing several key seats.
"Political change doesn't always come from politicians, does it?" Corbyn asked Jme when they met recently. To provide a seismic shock to the British establishment, the Labour leader will be counting on the grime scene to prove him right.
Dan Hancox @danhancox is the author of 'The Village Against the World'
© New York Times
Join our commenting forum
Join thought-provoking conversations, follow other Independent readers and see their replies