interview
Laura Marling: 'I won't be reduced to a cultural trope. I'm not just a victim'
The singer-songwriter's seventh album, 'Song For Our Daughter', continues her evolving quest to understand what it is to be a woman. She talks to Alexandra Pollard about trauma, Ryan Adams, #MeToo and why she doesn't indulge in the tragedy anymore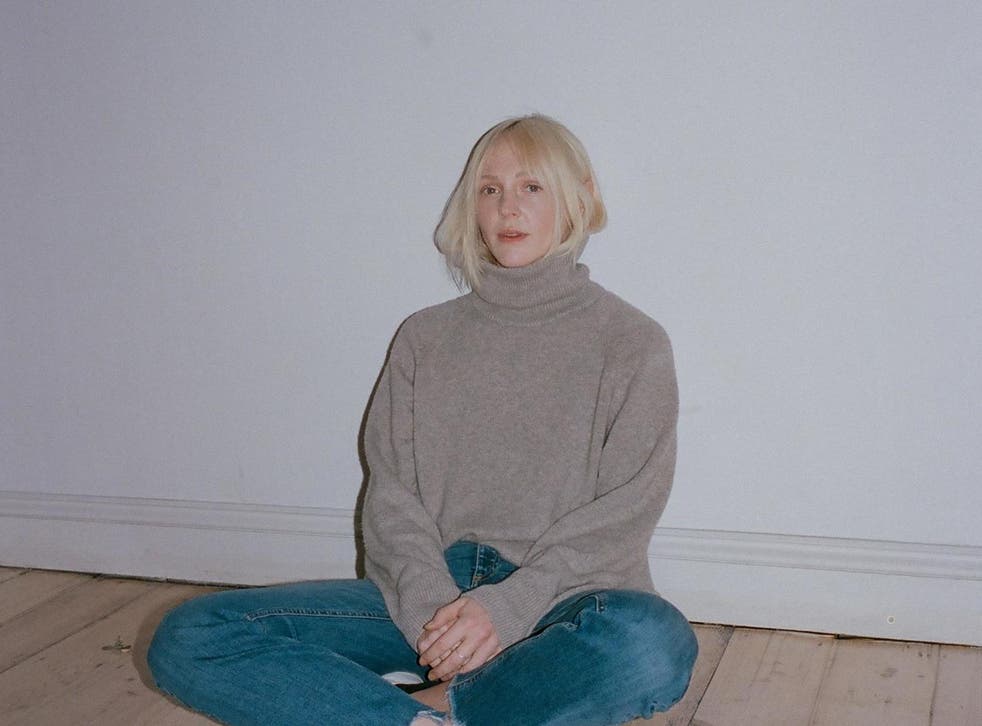 Laura Marling had "quite a shock" doing press for her last album. The sixth record in the singer-songwriter's unflagging career, Semper Femina explored the ways Marling looked at other women, blurring the boundary between an innocent fascination and a sexual one. Interviewers demanded to know the exact intention of her gaze. Did it mean that she had experimented with her own sexuality? She demurred. One interviewer asked if she had "tried out life as a guy". That wasn't really the point. It was all too much for some people to wrap their head around. "I had to hang up on one journalist," she says now, "because he was so aggravated by my choice of female pronouns. I'd never encountered that level of aggravation. Hanging up the phone is not the adult response, but nor is it my responsibility to manage his feelings."
Semper Femina was hardly a sudden gear change. Ever since she emerged at the vanguard of London's "nu-folk" scene aged 18, with her Mercury-nominated 2008 debut Alas I Cannot Swim, Marling has been exploring the untold intricacies of womanhood. But her new album, Song For Our Daughter, is the next stage in a seemingly ceaseless metamorphosis. Whereas, in the early days, Marling played the tragic female figure – "My husband left me last night," lamented the then 20-year-old in the opening line of 2010's "I Speak Because I Can" – a clear-eyed defiance has crept into her music. "I will not be a victim of circumstance," she vowed on the title track of 2013's elegiac Once I Was an Eagle. "Chance or circumstance or romance, or any man who could get his dirty little hands on me." Her new album opens with a riposte to Leonard Cohen's "Alexandra Leaving". "Where did Alexandra go?" she asks. "What did Alexandra know?"
"Those first two albums were a woman thinking, 'Why is this my lot in life?'" she says, her voice low and measured, her cut-glass accent unbroken by her time living in America. "As I've got older, I've changed that to: 'That won't be my lot in life. I won't be reduced to a cultural trope.' I was indulging in the tragedy, and now that I'm 30, I've put reins on those demons and I'm driving them myself. I'm not just a victim."
Speaking over the phone from the northeast London home she shares with her boyfriend and sister, Marling is more direct than when I last spoke to her three years ago. Relaxed, too. Back in the UK after several years in LA – where she briefly quit music, shaved her head, trained as a transcendental yoga teacher, and then resurfaced in 2015 to write the ramped-up, plugged-in Short Movie – she has a way of making the conversation feel intimate without ever sharing more than she wants to. There's a candour, yes, but she's also meticulous in maintaining her boundaries. Overstep them and she'll deploy her formidable arsenal of books and podcast references to distract you. "My new point of turmoil…" she says at one point, before catching herself. "OK, there was an amazing episode of This American Life..." Yet she dives into the kinds of topics – trauma, #MeToo, Weinstein, Ryan Adams – that many interviewees would stay well away from.
Marling's been letting her guard down other ways, too, by doing guitar tutorials on Instagram Live despite once swearing off social media. "I'm not a particularly forthcoming person, even among my social circle," she agrees. "There's a fear of exposure. But because the subject matter of this album was so close to my heart, it felt unnecessary to maintain this inaccessible boundary."
Song For Our Daughter, an assertive take on loss, remorse and mistreatment, is magnificent. Blending the bucolic folk of Semper Femina with brief spurts of the Dylan-esque speak-singing she wryly adopted on Short Movie, it is sophisticated but unselfconscious. Though not quite as rigid a concept album as some critics have taken it to be, it contemplates the kind of world Marling would like to help build for her potential daughter. She says it is a "piece of me".
"I think all of my output has been an evolving relationship with what it is to be a woman," she explains, "and now that I'm 30, I feel a new phase of my life has been entered. I've sort of been waiting for that phase of my life – where I can stop being in my twenties – for my whole adult life. And it has changed my perspective in the way that I look at my younger self. I think about what I would have liked to have been protected from – which is a self-propelling maternal instinct, because in many ways, I'm just talking about a younger version of myself."
"Lately I've been thinking 'bout our daughter growing old," she confides on the title track. "All of the bulls*** that she might be told. There's blood on the floor/ Maybe now you'll believe her for sure."
The bloody reference was inspired by Lucretia, a Roman noblewoman whose story has been retold by everyone from Shakespeare to Benjamin Britten. "She was raped the night before her wedding," says Marling, "and no one believed her. In that time, they believed if you'd been 'sullied' in any way, if your virginity had been taken before you were married, that your blood would be black. So she walked into court on the morning of her marriage and she stabbed herself in the chest, and her blood was indeed black. And she died. It's an extraordinarily significant comment that was being made all those years ago." There's a pause. "Oy," she adds with a sigh.
Enjoy unlimited access to 70 million ad-free songs and podcasts with Amazon Music Sign up now for a 30-day free trial
Sign up
She says that the song "is a collation of personal experience and other people's experience". In a letter to fans preceding the album's release, Marling described it as "a strange story about the fragmentary, nonsensical experience of trauma". "And I won't go into detail about why," she says now, "and I don't think that the experience is really represented in the album, but for me, this album represents a triumph over trauma. I found my way through the very complicated reparative process, and it turns out to be quite a cheery album, which is a blessing."
It certainly has its moments – the lullaby-like "For You" expresses a kind of joy Marling rarely allows into her music, her accent closer to her speaking voice than it's been for years – as if to close the gap between person and performer. But if the story of Lucretia speaks to the times we're living in, then so, too, does Song For Our Daughter. "With your clothes on the floor/ taking advice from some old balding bore," she sings on that title track, "You'll ask yourself, 'Did I want this at all?'"
It paints a complicated picture. Some women, says Marling, are bred to be obedient. Others are encouraged to not "take s***". "There's this huge scale of what your life experience is and how that contributes to how you would conduct yourself in a difficult situation. #MeToo was interesting, because there were some very clearly litigious things that were brought up in an industry – similar to music – that's full of very difficult nuance about how business is done and transacted. And the law doesn't work in favour of people who've been traumatised. Weinstein going to jail is the most satisfying outcome, and anybody who can be prosecuted should be prosecuted, but we must also pay attention to the gap in the law that makes it very, very difficult for women to tell their stories."
Marling – who left school after her GCSEs, moving from Berkshire to London to focus on music – is currently doing a masters in psychoanalysis. Though she makes it clear she is "no f***ing expert", it's given her an insight into the psychological effects of trauma. "It interrupts your sleep in such a way that you don't consolidate memory correctly," she explains, "so the memory never gets processed right – which is why people relive trauma over and over again. That's a long process to really consolidate, and along the way, your life can fall apart. To the extent that you're not able to then have the energy to go back and address what happened to you. And that's a really difficult part of culture. I think the only way that the culture will recover from those really entrenched injustices is to provide a generation with the ability to police their own boundaries. Certainly not in any way like, 'the victim should prepare themselves to be a victim', but I think caring for people and giving them hope that there can be a way out of trauma."
Marling believes that #MeToo prompted a profound shift in culture, "opening this huge wound that deserved to be opened", but the backlash troubles her. She mentions Terry Gilliam, who told me earlier this year that he was "tired, as a white male, of being blamed for everything that is wrong with the world". "He thinks of this movement as the silent killer of men," she says. "He cannot get his head around the experience of women. In some ways, I'm like, 'Well… yeah! You've certainly never been a black lesbian.' But what can we do? That is just a wall. If you just keep aggravating it, will it just keep being aggravated? I don't sympathise with the opposition but I understand how these oppositions happen."
Last year, the musician Ryan Adams – whom Marling once namechecked in her 2007 single "New Romantic" and who subsequently claimed to have been inspired by her music – was accused of sexual misconduct and emotional abuse by several women, including his ex-wife Mandy Moore, the singer Phoebe Bridgers, and an underage girl referred to as "Ava". "I was really heartened by the Ryan Adams takedown, because it was a deserved takedown," says Marling. "People's response was exactly how it should be. It was f***ing brave of them to do that, but to some people, who had no idea of the complex nuances of what that might have been like for them, that just seems like another white guy being taken down. And how would they know the complexities of it? What can you do?"
She can think of one thing. "This movement, from the beginning, got itself organised very quickly, and the fight's not over. The only practical thing that I can think of to do is to prepare my figurative daughter to fight her battles well, and with dignity. Because that's what I feel I've managed." She takes a deep breath. "I don't think everybody's that lucky."
Song For Our Daughter is out now
Join our new commenting forum
Join thought-provoking conversations, follow other Independent readers and see their replies