Lennon remembered
It was 25 years tomorrow that John Lennon was shot dead in New York, and to commemorate the anniversary, Yoko Ono revisits the night he died and asks those who knew him best to recall his amazing life and times
Wednesday 07 December 2005 01:00
Comments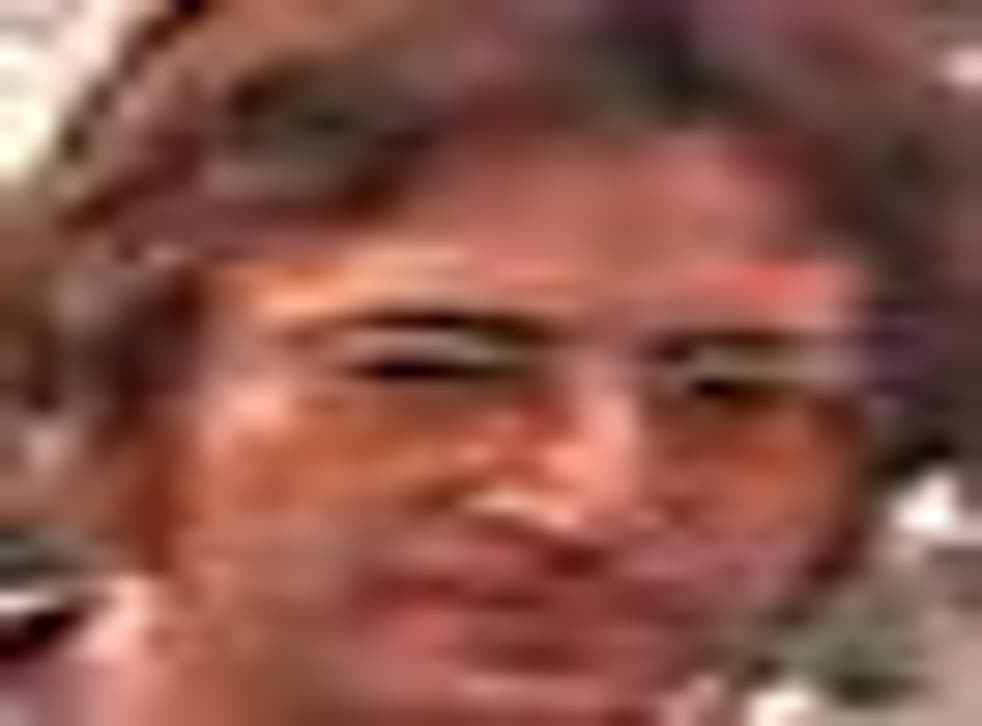 YOKO ONO
When John passed away so suddenly that night, I felt as though half of me flew away with him. My body, especially my knees, shook so badly. I had to hold on to a friend to walk out of the hospital.
Spring came and went. Summer. I was surprised that the leaves were shining so intensely when John was no more. It seemed like a crime that everything else was still so alive. Fall was beautiful. And winter. I realised then that the winters would be hard for some time...
People always ask me when I will write about my life with John. I repeat my answer that I'm not ready yet. Will I ever be ready? I don't feel I would be. I feel I could not open my heart while it's still shaking.
CILLA BLACK
It was thanks to John Lennon that I got my big break in music. I first met John when I was 15 years old and attending the Anfield Commercial College. Some time afterwards, I was at the Majestic Ballroom in Birkenhead, and Brian Epstein came up to me and said: "I've never heard you sing. I want you to sing with the boys tonight." So I sang "Summertime", with The Beatles playing behind me, but I was terribly, terribly nervous, and Brian was not at all impressed, and I thought: "Well, OK, that's that, I'll just be singing around the clubs in Liverpool."
A few months later, I was singing in a club called the Blue Angel. After I finished my set, Brian came up to me and said: "Why didn't you sing like that at the Majestic?" I had no idea he was even in the club that night, but he loved what he heard and asked to manage me right then. I later asked Ringo if he had asked Brian to give me another listen, because Ringo and I were friends, but he just looked at me and said: "It wasn't me, it was John." I thank him to this day because, but for John, Brian never would have given me a second shot after that awful first audition. It truly changed my life.
SIR ELTON JOHN
John and I drifted into each other's lives for about two years. I was terrified of meeting him because of his biting wit and musical genius. But it was like meeting an old friend - he was warm, sweet and very funny. We played on stage together and we recorded together; two events in my career that I cherish. But it was the man who impressed me most. He was so kind to my family, my band and my friends. There was no swagger - just humility and warmth. It was as if for two years the sun shone directly on me, and that heat has stayed with me forever. I loved him and will never forget.
IGGY POP
I met John in Hong Kong in 1977. He was travelling with Sean, who was about two years old, and was on his way to meet Yoko in Japan. I was with David Bowie and Coco Schwab, his friend and PA, on our way back to Europe from Japan, after a rock tour of my stuff... A pair of elevator doors opened, and he stood in the hotel foyer, wearing a basketball jersey that was way too big, and he gave David a very big hug and a kind of laughing, greeting smile. I was surprised to see an English industry giant exhibit such warmth. Also to see him in a basketball jersey was super-cool (pardon my fandom).
We went to dinner a couple of times, the four of us, after Sean was in bed for the night. Also to a topless bar once, and once to tea at a snooty country club. He really knew how to sound off when he wanted to, and at each of the latter two destinations he rose to his feet to half-yell, half-chortle: "Have you ever heard of The Beatles?" when service was not forthcoming. I think he enjoyed this. I know I did.
JERRY LEE LEWIS
It was in about 1973 or 1974, and we had been playing the Roxy Theatre in Los Angeles. John and a couple of guys were sitting up in the balcony above us, and I don't know what they were smoking, but my sax player kept stretching up to try and sniff a little of it. Next thing I knew, John was on his knees in front of me trying to kiss my boots! When he stood up, he said: "Thanks, Killer, for showin' me how to rock'n'roll." My son, Junior, was with me and he started elbowing me. When John left, Junior said: "Daddy, do you know who that was?" I just laughed and said: "Yeah, son, I know who that was."
Enjoy unlimited access to 70 million ad-free songs and podcasts with Amazon Music Sign up now for a 30-day free trial
Sign up
ANDY NEWMARK
There was a chemistry in the studio recording his last album Double Fantasy, and we could get to where he wanted to go quickly. He would say to me: "Listen, play like Ringo." And I loved it. I totally loved it. When I would get elaborate, he would say: "Forget all that fancy shit. Play like Ringo." John would say: "I want this to be done in three takes. I don't want to sing this all afternoon." He was singing live. A lot of the vocals he sang while we were recording the tracks were kept as final vocals. He only patched up where there were mistakes. He kept massive chunks of the guide vocal. It takes a really, really good singer to be together enough to have your guide vocals be the final stuff. He wanted live performance, which meant, from the players' point of view, don't fuck around, don't get fancy, don't be self-indulgent, play something you know is going to work and that you can execute properly, immediately, because the artist in this case wants a finished product soon.
This approach focused us into playing minimal, but going with the feeling and supporting the song. He got the result he wanted. All the tracks on the Double Fantasy record we got in three or four takes. He wanted it to happen quickly. He was going for it. He brought out the best in us.
KLAUS VOORMANN
Voormann, a friend of The Beatles from Hamburg, later played bass in Manfred Mann and drew the artwork on the cover of the Beatles album 'Revolver'. He was with Lennon in his New York apartment in the Dakota Building.
The phone rang. "Yes? What is it? Who?" John turned to me, whispering: "It's Leonard Bernstein. Yeah. OK. Let me talk to him. Hello, Leonard, yes, I'm fine. Are you fine too? So we're both fine, that's good. Yes, yes, yes. No, no, no, no, you heard me right. I don't care if it's for the United Nations. Even if it was the Pope, the answer is no! The Beatles are not getting together even if the whole world wants us to! Yes, yes. No, you're not getting the whole band out there, that's for sure. No."
John was relatively patient listening to what Leonard had to say, but after a while he just had to butt in there: "Now wait, wait, wait! Wait a second here. I have no obligation toward anybody. I'm a free individual. I do what I want to do and not what anybody thinks I have to do or I should do. If I change the nappies of my baby, I do it because I want to do it, not because I have to. But I guess that's a little too far-fetched for you to understand. No offence meant. No, I don't have to sleep on it. Thank you. It's a clever idea, though, to pick you of all people to call me up on this issue and try to talk me into it. Good try, but the answer is no.
"You see, Klaus, I get these phone calls all day. Luckily, I've got other people taking care of things, but Leonard lives downstairs. He's a good guy and he'll eventually understand. I can't go out there and play with those boys. In particular this one boy. Too much shit went down to make that gig a happy one."
ELLIOTT MINTZ
I was a disc jockey in Los Angeles in 1971. The first day I met John and Yoko in person they gave an acetate recording, Sometime in New York City. The record included such pop ditties as "Attica State", "Free Angela Davis" and "Woman is the Nigger of the World" and a number of other really catchy tunes. "New York City" had the line "the Pope smokes dope". The cover had a picture of Richard Nixon and Chairman Mao dancing naked... I drove directly to the station but didn't have an acetate player in my car, so I never had the chance to hear it. I went back to the radio station and I played it, without commercial interruption, without intros or back announcements...
I can recall the expression on the engineer's face through the glass of his brightly lit booth. Undoubtedly thoughts were racing through his head - should we continue playing this? Will I lose my licence for this frightening piece of propaganda? Should I lift the tone arm off the disc? He appeared to be shaken. That was the first public reaction. By the time we got to "Scumbag", I knew I had better get the résumé out. The station let me go, claiming that they were "experimenting with their format".
I called John and Yoko. John asked: "How'd it go? How'd it go?" He was really excited. I said: "I've got good news and I've got bad news. The good news is that I played it from start to finish without any commercial breaks." He said: "That's great! That's so fucking great!" I heard him say to Yoko: "He played it! He played the whole record!" I said: "As for the bad news, I may be looking for a new place to work." He thought that was hilarious, the funniest thing in the world, and he said: "Well, we're driving up to San Francisco, pack a bag and join the circus."
And I did.
PETE TOWNSHEND
I met John just a few times. The first time was when The Who supported The Beatles at a show in Blackpool in 1964. We preceded them and played in front of a curtain behind which John played along with our closing song. The second time was much later. Brian Epstein had summoned me, with Eric Clapton, to be the first two artist-peers to hear "Strawberry Fields Forever" and "Penny Lane", The Beatles' new recordings, on an eight-track tape recorder. John was nervous, I remember. He was with Cynthia, his first wife, and she seemed more relaxed than he was. After we had heard the tracks, I was speechless. Eric came to the rescue: "Could we hear it again?" John quoted the Goons when the table was set. He quipped: "Pull up a food." We ate. We chatted. He seemed relieved that "normal" folk like Eric and I knew what he had done and liked it.
CARLY SIMON
James Taylor and I spent New Year's Eve with John and Yoko and 10 others at the Shun Lee Dynasty restaurant in Manhattan, and I happened to sit next to John. It was the first chance I had to sit close to him and study his face and have a good talk. At midnight, everybody put on goofy hats and blew noise-makers, and John had on this little pointed hat that brought all his features, including his nose, into a kind of pointed focus. I was pregnant with Ben at the time, and John began to give me the compelling, potentially grim story of Yoko's problematic delivery of Sean. It took 20 minutes to tell, and all the while he wore that silly hat. It would have been difficult to take anyone else but John seriously. On the day Ben was born, when he had barely been brought back to my room to be placed in my arms, a Tiffany porringer was delivered. It was inscribed: "To Benjamin 1-22-77 Love, John Yoko and Sean." I was amazed at how rapidly and thoughtfully they had reacted to the birth, because it takes two to three weeks to get anything engraved at Tiffany. To this day I can't imagine how they found out what my son's name was.
TARIQ ALI
Lennon had agreed to be interviewed for Tariq Ali's radical magazine, 'Red Mole'.
A limo pulled up outside our office, to the astonishment of bystanders. My colleague Robin Blackburn and I piled in and were driven to Tittenhurst [Lennon's Surrey mansion]. We spoke for most of the day, saw one of Yoko's avant-garde films (which Robin adored) and were driven back to London. The interview had gone extremely well. Both John and Yoko had been disarmingly frank. The very next morning John rang. He had been so inspired by our interview that he had written a new song. Could he sing it down the phone? He could. That was how I first heard "Power to the People".
We met several times after that, sometimes before a recording session at the Abbey Road studios, more often at Tittenhurst. Robin and I took a French friend, Régis Debray, to one of these sessions. I first heard the words of "Imagine" at the kitchen table in Tittenhurst. "The Politburo approves, John," I joked, wondering whether I would have been in a minority on the Politburo on this question.
It was on one of these visits to Tittenhurst that he told me how fed up they were with England. It was too parochial and racist, Yoko hated it and so did he and they were moving to New York. I could understand all this, but did warn him that there were too many kooks in that country and he should be careful. I thought of him during the demonstrations against the Bush-Blair war on Iraq. His spirit was marching with us.
DAVID GEFFEN
David Geffen had signed Lennon to his label for the album 'Double Fantasy'.
When I first got the call from someone who told me to go to the hospital to meet Yoko - that John had been shot - I thought it was a crank call. When the horrible reality hit me, I went to the hospital and stayed with her. The doctor wanted me to tell her John was dead, but I couldn't do it. I begged him to tell her. When we came back to the Dakota that night, pinned to their door was a pull-out quadruple-fold of the Billboard Top 100 chart. The record was No 9 and John had circled it and added an arrow pointing up to No 1. Of course, it went to No 1 the very next night.
HARRY BENSON
On 9 February 1964, the Scottish photographer Harry Benson was waiting in his hotel room to accompany The Beatles to their first appearance on 'The Ed Sullivan Show'.
There was a bang on my door. John came in and said they were going now and for me to come with them and stay as close as I could or the police would cut me off. Right enough, there was pandemonium trying to get into the car. A policeman tried to stop me getting into their limo and to his credit John said: "If Harry doesn't go, I don't go." Paul, George, Ringo and I got in first and John followed. They were too close for me to take their photo inside the limo (it was not a stretch limo like we have today). They all leaned over and put their heads down so I could get a picture of the fans chasing after us. It all happened in a matter of seconds. While I was taking the picture from inside the car, John held my camera bag because we were so crammed in.
When we got to the CBS studio, it was the same chaos again. I jumped out first and John kept me next to him because the studio door opened and slammed shut like an elastic band. I sat around with John drinking Coca-Colas, waiting for the show to start. We never went back to the hotel after the rehearsal - it would have been too hectic. And when they went on television, as everyone knows, they were sensational.
Extracted from 'Memories of John Lennon', edited by Yoko Ono Lennon, published by Sutton Publishing at £16.99. To order a copy at the special price of £15.50 with free P&P, call Independent Books Direct on 08700 798 897, or order online at www.independentbooksdirect.co.uk
Register for free to continue reading
Registration is a free and easy way to support our truly independent journalism
By registering, you will also enjoy limited access to Premium articles, exclusive newsletters, commenting, and virtual events with our leading journalists
Already have an account? sign in
Register for free to continue reading
Registration is a free and easy way to support our truly independent journalism
By registering, you will also enjoy limited access to Premium articles, exclusive newsletters, commenting, and virtual events with our leading journalists
Already have an account? sign in
Join our new commenting forum
Join thought-provoking conversations, follow other Independent readers and see their replies