Liam Gallagher interview: 'I miss being in a band with my brother'
The rock 'n' roll star on his debut solo album, patching things up with Idris Elba, and that long-rumoured Oasis reunion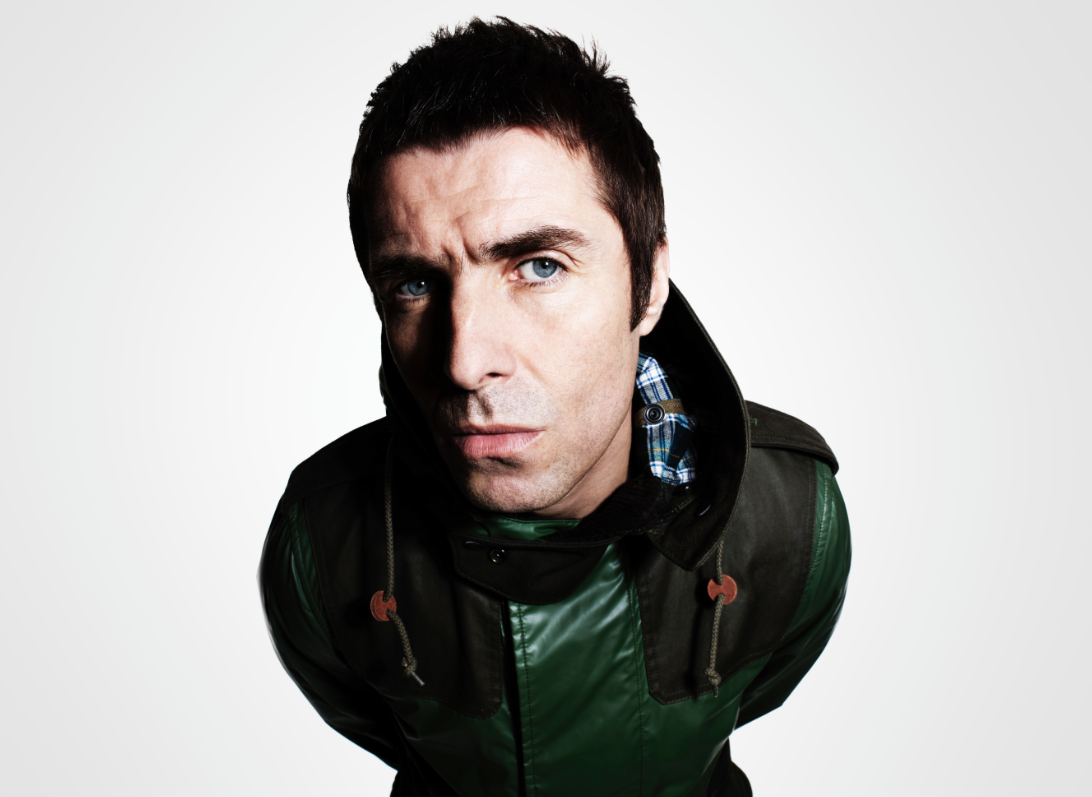 "I thought it was me mam."
Morning in Berlin and Liam Gallagher has been passed the phone by his girlfriend/manager Debbie Gwyther, apparently thinking it was his mother and not a journalist on the line.
He doesn't seem to mind too much that it's the latter – the former Oasis frontman is patient, at times hysterically funny, and happy to answer any questions put to him over the 20-minute conversation.
And a week ahead of the release of his debut solo album – the first in a career spanning 30 years – he appears neither nervous or overly confident.
"It's definitely the most honest record I've put out; it's got good moments," he says. "It is what it is."
The album, As You Were, produced by Greg Kurstin and Dan Grech-Marguerat, is classic Liam: swaggering, unapologetic – vintage rock 'n' roll.
"I'd never met them [Kurstin and co-writer Andrew Wyatt] before so we went and had a cup of tea. I told them the kind of thing I was looking to do, then they played me the riff from 'Wall of Glass'. That was written and recorded in one day... it all really clicked and there was no time for me to ponder over things.
"When you spend a lot of time on stuff you can overthink it, get over-analytical. And personally I think that's what proper rock 'n' roll music is like – guitar music isn't there to be studied. And I needed to come back with a good album full of good songs, no nonsense."
He likes performing "Greedy Soul", in particular, at his live shows: "It's got power and energy, it's aggressive, it's a good vibe. It's like having a vindaloo," he says. "When you're singing it you're sweating – it's like having a really hot curry. You know when you have hot curry and you go 'it's f***ng mad this but it's good 'cos you're sweating your tits off'."
He acknowledges that some critics – and fans – may likely claim the record is "not the same" without Noel onboard for songwriting duties. But any lyrical void Noel leaves has been filled on the album with a series of smart collaborations, which leave the record more "Oasis-sounding" than anything else he's released since the band split in 2009.

Enjoy unlimited access to 70 million ad-free songs and podcasts with Amazon Music
Sign up now for a 30-day free trial
Sign up

Enjoy unlimited access to 70 million ad-free songs and podcasts with Amazon Music
Sign up now for a 30-day free trial
Sign up
"Co-writing... it's no skin off my nose," Liam says. "It's opened a new world for me. I'm the first to admit I'm not the greatest songwriter in the world but I'm getting there, you know what I mean? I had 20 years just being the f***ing man in the band. But as soon as I put my voice on it's f***ing bingo."
During the summer, Liam was omnipresent: headlining or close-to virtually every major festival in the UK and around Europe, performing on national TV (in the US and the UK) and announcing a headline tour in support of the album, to begin later in October.
"People will get bored of this," he says, "If they're not bored of me already, they'll get bored of it very soon. So I've got the album out and we're just going to ram it down people's throats. I'm enjoying it, and we're gonna do as many gigs as we can."
Liam is hitting the road at the same time Noel is touring with High Flying Birds – a band Liam has dismissed as "Beady lite", in a reference to his former band Beady Eye.
Although Liam wasn't clear on how much his tickets would cost, he was quick to rip into his older sibling Noel for charging around $330 [£250] for an "enhanced experience" ticket package to his shows.
"F***ing hell, what, for the f***ing enhanced experience? Sounds like a f***ing massage parlour, you know what I mean? 'Come and see Noel Gallagher, an enhanced experienced', f***ing hell," he says now.
"He'll f***ing get arrested if he keeps putting out f***ing statements like that. I won't be charging that man, I dunno what we're charging but we're not charging that."
Liam tweeted recently that he'd made peace with Idris Elba after they fell out when he was offended by a hat that Elba was wearing at the 2013 NME Awards. Liam claims that Elba ruffled his hair first; Elba says Liam snatched his hat away. Regardless of who started it, his Twitter post suggested they've finally patched things up.
"I don't hold grudges, me," he says. "I'm pissed off about Oasis breaking up but I don't hold grudges. I'd had too much to drink at that awards night and I didn't know who he was. But then I met him in Ibiza and we had a chat, then I met him at GQ awards this year and we had a chat, then I seen him on that TV show [Graham Norton] and he was cool, we shook hands." He adds with a cackle: "He didn't really apologise though, I was just winding him up."
Appearing on Graham Norton wasn't the most comfortable experience though, he admits. He also tweeted an apology for being "a sketchy little f***er" and admitted he wasn't one for "chit chat".
"I've always found that side of things a bit odd. I think I come across too manic, I prefer to just come on and sing my song," he says. "But I had a bit of a chat. Graham's cool. He wasn't asking me stupid questions, I just can't handle that soap-y side of it.
"That's why it was good with Noel, cos he f***ing loves that kind of thing. I'd sing the songs then he'd go trot over to the sofa and he'd be there for f***ing days yapping, that was the good balance of Oasis. But now I've got to do a bit of that kind of thing and I'll probably have to get media trained."
It's disarmingly endearing at how quickly Liam switches between calling Noel a c*** to saying he wishes him the best with the new High Flying Birds album, Who Built The Moon?. In the moments he spends talking about Noel during the interview, it sounds very much like he misses his big brother.
"He's gotta do his thing, I've gotta do my thing. He's got an album coming out – I'm sure it's gonna be great," he says. "Noel's a good songwriter and I've said a million times before, I'm not really having a pop at him, I'm just letting him know I'm here. I've helped him and all his f***ing cronies get to where they were, as much as he helped me.
"He's thought to himself: '[Liam's] never coming back, he won't be in a band, he certainly won't do co-writes,' and I've done it. And now I've got a decent album and he's probably thinking, f***, now he'll get back in the f***ing arena. And I let him know. People think I'm being out of order – so f***ing what? I do what I do, you do what you do."
Ask any rock, indie or post-punk band in the UK who the most iconic rock 'n' roll frontman they can think of, and chances are Liam's name will come up first. At this he sounds flattered, although he says he's only "one of them", and notes that he doesn't have quite the same lifestyle that he did 15 years ago, or even five. He's chilled out.
"I do exactly what it says on the f***ing tin. All my heroes are like that.... Keith Richards, ones like him, you know what I mean? I wasn't into Morrissey – Noel likes him. But I'm 45 now so the night before a gig I just go to bed. You think you're an invincible but sometimes you can't go out even though you want to."
He sounds unsure about whether anyone in an emerging band would take on the same role.
"Bands these days are all petrified of stepping out of line or saying anything controversial," he decides, and launches another blistering vent, this time at frontmen who care more about their look than the actual music. "I listen to a band and think 'yeah alright then' but he's [the frontman] got f***ing pointy shoes on. He's got high heels, he's got a f***ing perm AND he's wearing a waistcoat. F*** off."
Yet despite all the rumours, all the "sources claim" articles and Liam's own admissions about wanting it to happen, an Oasis reunion isn't on the cards.
"I would prefer to be in a band, and we should never ever have split up, but I'm certainly not yearning for it, you know what I mean? I was – I needed it four years ago, but I certainly don't f***ing need it now. I prefer to be in a band – one that makes the same kind of racket as Oasis.
"I miss being in a band with my brother. But it's not happening."
Talking about the constant rumours, he muses: "It happens every year, don't it? We need to have a good old chat about what's what. A lot of people sit on the fence about us, but the reason why I'm like this is 'cos I got f***ing stitched up.
"Even when we were in Oasis, I'd come out of interviews and that c*** would slag me off. I'd go in to do my bit and the geezer [interviewer] would turn round and say: 'F***ing hell, he don't like you does he?' So what if Noel's getting a hard time. I'm just letting people know how much of a c*** he is."
In the cover interview of November's issue of Q magazine, Depeche Mode frontman Dave Gahan suggests that Liam's relationship with his older brother is much like his with songwriter and guitarist Martin Gore, and that they should make amends for the sake of their band.
"I love my brother," Liam says. "The geezer I used to be in a band with – I f***ing adore him. Now he's like guy smiley, he's mister f***ing happy, I just look at him and I just go 'f*** off', that ain't the brother I know. But the one I was in a band with, having a beer and a laugh with, without a doubt I adore him.
"But people do change, some for the better – some for the worse."
As You Were, the debut solo album by Liam Gallagher, is out on 6 October
Join our commenting forum
Join thought-provoking conversations, follow other Independent readers and see their replies