The Independent's journalism is supported by our readers. When you purchase through links on our site, we may earn commission.
Listen with Spotify
The Independent has partnered with Spotify to bring music to Independent.co.uk
The Independent
Wednesday 11 April 2012 13:33 Comments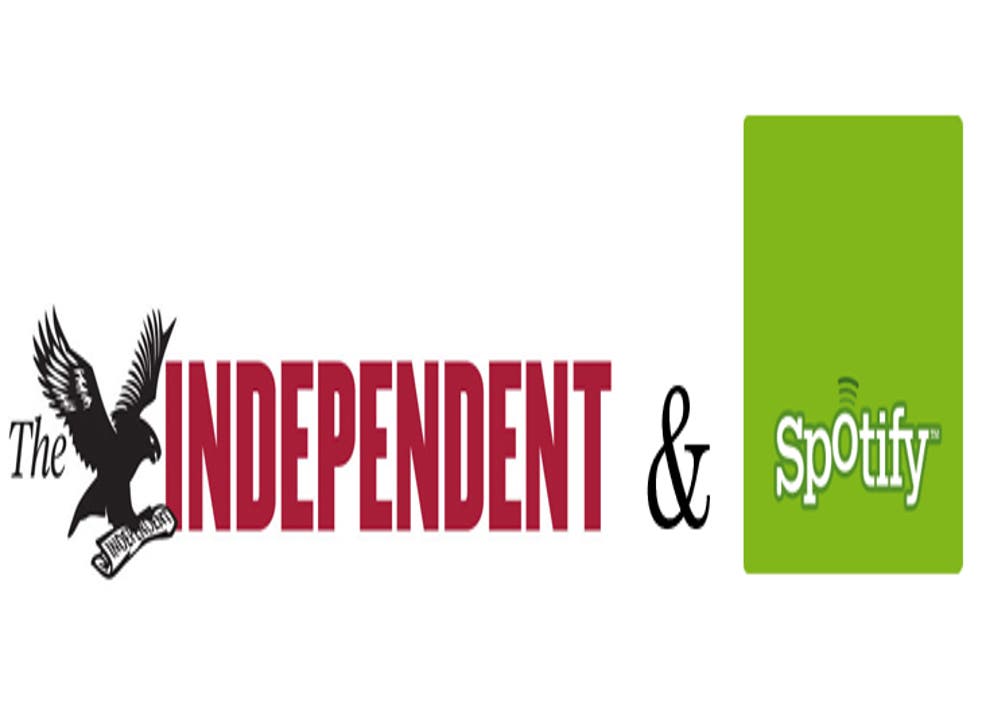 Listen with Spotify is a new partnership between Spotify and The Independent to allow readers of Independent.co.uk to listen to relevant music from Spotify while reading Independent articles.
Recent articles from The Independent with Listen with Spotify:

To listen to albums, songs and playlists relevant to the article you're reading, just click play on the play box on an article. Not all articles will have the play button, but those that do have it will allow you to listen along without leaving the page. For existing Spotify users, the Spotify application will open in the background. New users will be able to sign up for the service from the player using their Facebook account.

Note on sharing: Depending on the settings in the Spotify application you may share what you listen to on Independent.co.uk to Facebook using the Spotify Facebook application. You can review your Facebook application settings here and change the settings within the Spotify application by clicking File > or Spotify > Preferences on Mac, or Edit > Preferences on Windows, and uncheck the box next to "Share my activity on Spotify Social"
Find out more about the Spotify Play button.
Bringing music to Independent.co.uk: Our Spotify partnership
Register for free to continue reading
Registration is a free and easy way to support our truly independent journalism
By registering, you will also enjoy limited access to Premium articles, exclusive newsletters, commenting, and virtual events with our leading journalists
Already have an account? sign in
Join our new commenting forum
Join thought-provoking conversations, follow other Independent readers and see their replies