Live at Leeds 2019: PRS Foundation's Vanessa Reed on supporting new artists with the Momentum Music Fund
CEO speaks about the necessity of funds like Momentum to support new artists, and who she's looking forward to seeing at this year's festival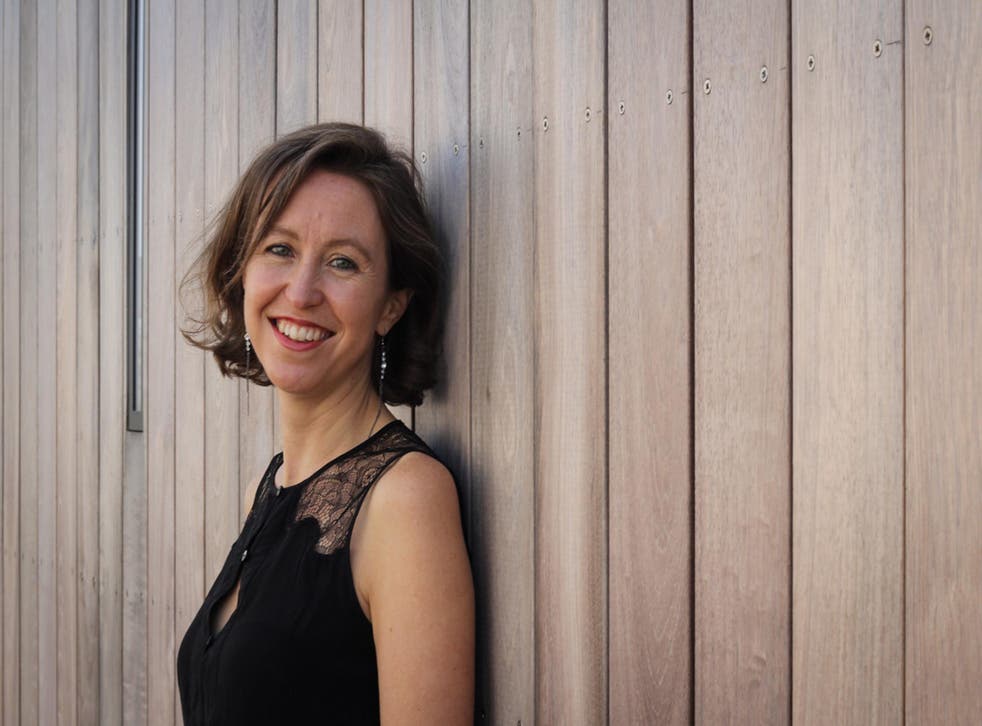 Live at Leeds 2019 takes place next month on Saturday 4 May, where The Independent will co-host a stage with the PRS Foundation's Momentum Music Fund.
This year artists performing on the stage at Leed's Beckett Student's Union include Hak Baker, Dream Wife, Gengahr, Ibibio Sound Machine, Elder Island, and headliner Kate Tempest.
The PRS Foundation's Momentum Music Fund offers grants of £5,000 to £15,000 to UK-based artists and bands, in order to help them break through to the next stage of their careers via support for recording, touring and marketing.
PRS Foundation is the UK's leading charitable funder of new music, and since 2000 has given more than £32 million to over 6,800 new music initiatives.
The best albums of 2019 (so far)

Show all 67
We caught up with its CEO, Vanessa Reed, to talk about the work the fund is doing to support new music, and why it's essential in today's music industry.
Hi Vanessa! How would you describe the main purpose of the Momentum Music Fund?
The main purpose of our Momentum Music Fund is to give independent artists the cash investment they need to break through to the next level and start benefitting from a sustainable career. For some, like Little Simz, this means having the chance to retain independence and build a following with her own label. For others, like Years and Years, it means getting to a position where you're ready to sign to a major label on your own terms backed by the confidence of the extra few steps you've been able to take thanks to PRS Foundation's support.
Have any artists really impressed you after receiving support?
Every artist we've selected for our Momentum Music Fund have gone through a hugely competitive process, so they've all been impressive in different ways. The fact that Novelist went on to be nominated for a Mercury award and Sam Fender won the Brits Critics Choice Award following our support are obvious examples of success. Others, like Hannah Peel, who was supported in the early years of Momentum has excelled in more diverse and sometimes unexpected ways including winning prizes for her work in film and television, securing syncs, writing a critically acclaimed piece for brass band and electronics, becoming a 6Music broadcaster and more.
Why do you think it's still necessary to have organisations like PRS Foundation?
Organisations like PRS Foundation are crucial if we want the full breadth of talented UK artists to realise their potential. Talent is everywhere but opportunity isn't, so artists that aren't picked up by the industry itself and those that write music that won't be commercially viable will always need our support. With changes to the way music is consumed, it's much harder for all emerging musicians to make a living out of music. Streaming and online opportunities should create a more level playing field but it's very hard to get noticed in such a crowded environment. The relatively modest levels of funding we give to each artist can make a huge difference and boost opportunities for talented artists that could be contributing to a more diverse and ultimately more successful music industry in the UK.
What factors do you think have a particularly detrimental impact on emerging artists trying to establish a career?
Enjoy unlimited access to 70 million ad-free songs and podcasts with Amazon Music Sign up now for a 30-day free trial
Sign up
Lack of role models and a predominantly white, male workforce are a barrier for those who come from backgrounds that are under-represented in the industry. The tendency towards short-termism is also a barrier for artists who need time to hone their craft and musicians who aren't based in London often lack the infrastructure (labels, managers and other routes to market) that accelerate artists' careers. We're addressing this by working with local authorities across City Regions with lively music scenes that would benefit from investment, mentoring and training. We're currently testing this out in Liverpool where we've recently supported Red Rum Club and Eyesore and the Jinx.
What are your thoughts on the Live at Leeds stage this year, and which ones have been supported by Momentum?
The line-up for Live at Leeds is a brilliant snapshot of the quality of music and includes a number of artists we've been supporting through our Momentum Music Fund. The fact that the three headliners, Kate Tempest, Ibibio Sound Machine and Dream Wife, are women also reflects our commitment to investing in female talent. We didn't plan for female headliners in advance but it's in our DNA to ensure that women have just as much chance as men to be selected for this kind of gig and our Women Make Music and Keychange programmes have been setting the standard for festivals across the world. They are now committed to reaching a gender balance by 2022. We're excited that Dream Wife will be performing when fresh off a tour which included other female artists who they invited to support them and they themselves recently supported Garbage which includes Shirley Manson our Keychange Ambassador. Ibibio Sound Machine are incredible live and they've just released a new album so this is a great chance to hear some new material.
As a black British artist, Hak Baker is subverting expectations when it comes to acoustic folk music, pioneering what he calls "G-Folk", and Kate Tempest needs no introduction of course. So it's going to be an incredible show! Music:Leeds, through Yorkshire Music Forum, are one of our 45+ Talent Development Partners and are hosting the conference side of the festival on Friday 3rd May. I highly recommend all local musicians go along to meet people and get the tools you need to take the next step in your music career. We are hosting a panel on funding opportunities, so go and say hi to Winnie and Maxie from our team.
What other artists are you looking forward to seeing?
The line-up looks brilliant this year and there are quite a few acts that have been supported by our Momentum Music Fund like Sam Fender, Marsicans and Black Honey. It's also great to see that She Drew the Gun are featured – they won the Glastonbury Emerging Talent Competition we support and then Be Charlotte will be a good show. I saw her performing at Eurosonic in Holland several years ago and you could tell then that she was going to fly!
How people can get involved with what you do?
We're always looking for new partners and supporters so we'd love to hear from anyone who is interested in donating money or skills to the Momentum Music fund and the future of UK music. For those who work in the industry, we're also keen to hear from people who might be interested in taking part in our independent assessment panels or have ideas on where the funding gaps are that PRS Foundation could be helping with. Otherwise, if you're a music fan you can follow our work via all the usual social media channels and website. Helping the music creators we support by spreading the word and championing their music will make a huge difference!
Register for free to continue reading
Registration is a free and easy way to support our truly independent journalism
By registering, you will also enjoy limited access to Premium articles, exclusive newsletters, commenting, and virtual events with our leading journalists
Already have an account? sign in
Register for free to continue reading
Registration is a free and easy way to support our truly independent journalism
By registering, you will also enjoy limited access to Premium articles, exclusive newsletters, commenting, and virtual events with our leading journalists
Already have an account? sign in
Join our new commenting forum
Join thought-provoking conversations, follow other Independent readers and see their replies