Manic Street Preachers share track-by-track video of Send Away The Tigers for album's 10th anniversary - exclusive
Watch the band talk about the stories behind the songs, and how they put the album together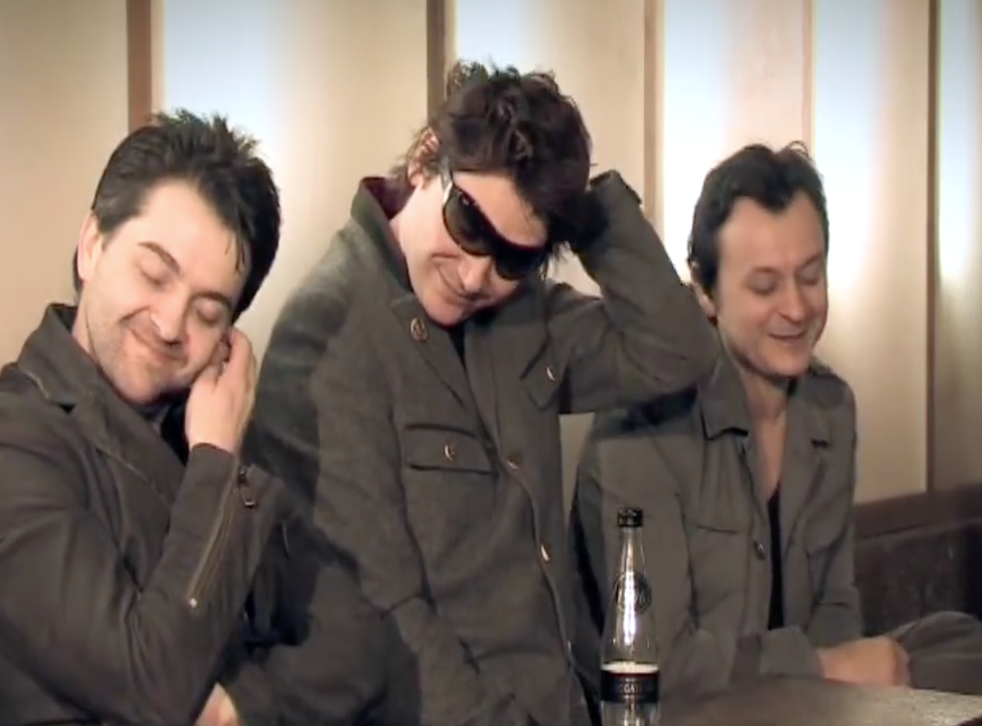 Manic Street Preachers have released a video of the band talking about their album Send Away The Tigers, 10 years to the day since its release.
The Welsh rock band released the album - their eighth - on 7 May 2007. It was viewed as a return to the more guitar-driven sound of their earlier records and a sign that the band had "rediscovered their sense of purpose".
The track-by-track gives a touching insight into how the record was made, and features some amusing interactions between band members.
"I knew the title track was gonna come, but it didn't until we'd written a lot of the songs already," James Dean Bradfield says in the video.
Of 'Underdogs' Nicky Wire comments: "It's a natural instinct coming from Wales to feel you're an underdog anyway, and the people that have stuck with us over the last 15 years must have had that element as well, because of the extreme success and extreme failure that's always followed us around, emotionally, career-wise, everything.
"We never had a fan club, there's very much a mutual respect between us and our fans. We've never ripped them off or anything. But the idea of sticking with someone for that long... it's pretty impressive."
You can watch the video in full via our Facebook page:
Last year the band played a triumphant tour for the 20th anniversary of Everything Must Go, which included a brilliant set at London's Royal Albert Hall which you can read here.
Join our new commenting forum
Join thought-provoking conversations, follow other Independent readers and see their replies