Martin Garrix: 'I can't work with someone if I don't connect with them'
DJ prodigy talks Ibiza residencies, his recent hit with Troye Sivan, and how his mentor Tiësto got him to stop listening to the haters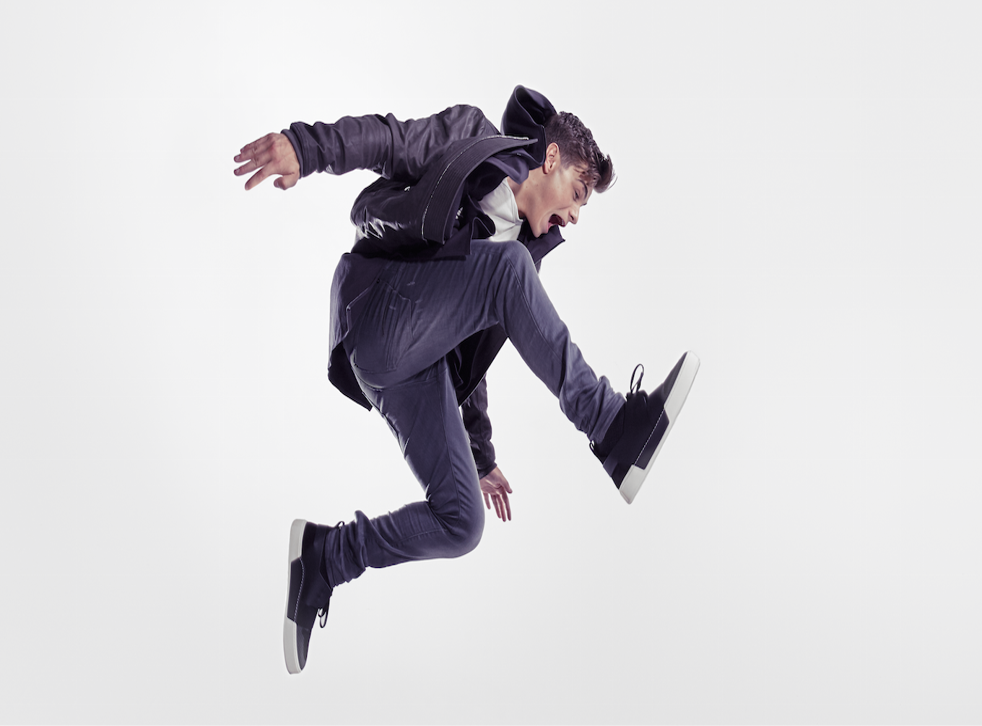 "Spanish is a sexy language. Dutch sounds like you're choking."
Martin Garrix, 21, one of the biggest DJ's in the world right now, is making gargling sounds at me. He's attempting to explain why he probably wouldn't sing on one of his own tracks.
"I have a very strong accent," he says. "So I write a s*** load of music but I'll get someone else to sing it."
Garrix is charming, funny and, at least for the duration of the interview, full of beans: impressive, considering he landed in the UK at 3am. As you'd expect from the (relatively) new kid on the block, he's very happy to be here.
Still on a high from the reception to his latest single "There For You", which saw him collaborate with Australian singer Troye Sivan, he's in London for a British Summer Time (BST) festival show where he'll open for one of the world's biggest pop stars, Justin Bieber.
His first show in Ibiza took place five years ago, which must seem like a lifetime ago considering everything that's happened – that he's made happen – since.
"There were maybe 10 people at the party I was playing at," he recalls. "But the important thing was that I got to travel doing what I love. I took my mum with me. It was so special, so amazing."
A year later he had his first Ibiza residency. Fast forward to 2017 and Garrix has two – one at Ushuaïa, where his friend David Guetta plays, and another at Hï, one of the island's best-loved club venues.
"Ibiza's the party island!" Garrix exclaims. "And also for electronic music in particular, it has such a history. It's crazy. So just being there was very magical. Every time I go back, it's like being a completely different world."
Garrix has had some of the biggest names in music hammering on his door in hope that he might say yes to a collaboration. And while he is clearly flattered, he seems to enjoy the challenge of working with new talent just as much.
Enjoy unlimited access to 70 million ad-free songs and podcasts with Amazon Music Sign up now for a 30-day free trial
Sign up
"If you do a song with a No.1 pop star, of course you know it's gonna be a hit," he says. "And I want the challenge [of working with newcomers]. There will be songs I do with massive features, of course, but I love working with people like Troye Sivan, Dua Lipa, Bebe Rexha…."
It was the 2004 Olympics that changed Garrix's life. Watching Tiësto at the opening ceremony in Athens he saw the DJ and fellow Dutchman perform a triumphant set.
"I just remember the sound, it triggered something in me, like what the f*** is this?" he says. "The synths, the chorus, the whole vibe. To feel that progression. I played Spanish guitar for about eight or nine years, flamenco, but after that I knew I wanted to make electronic music."
As a DJ you have to be able to read people, and Garrix understands that there's a responsibility that comes with a residency in Ibiza – where it's an honour to be given one highly-competitive spot, let alone two.
"At Ushuaïa I'm doing two hours so it'll be very energetic, 95 per cent will be my own produced music," he explains. "But at Hï because it's also a club show, I'll bring it down, I'm playing longer there.
"I love shows in general, but for my festival sets … I play like one and a half hour, two hours," he says, referring to his BST set which is due to start in around two hours. "I released my first song under Martin Garrix when I was 15, so I can play a whole set which just my own s***, people who go to the festival to see me, they know I'm gonna play my stuff.
"I love to test out new material also. With the residency it happens every week so I can test it out, take it back home, polish it and try it again. Every week the crowd is different."
He goes into raptures about Calvin Harris' new album Funk Wav Bounces Vol. 1, home to a veritable smorgasbord of guest appearances, including Pharrell, Nicki Minaj, Snoop Dogg, Lil Yachty, Kehlani, Jessie Reyez, Frank Ocean and Katy Perry.
Garrix also makes a point of stating how many instruments he plays on the record, perhaps spurred by a need to debunk misconceptions around DJs, that their job consists of spinning a couple of dials on a deck.
"I played in the bridge of the Troye Sivan song, I recorded that myself on the guitar," Garrix says. "But a lot of people think, 'oh it's made with a computer, this is not real music'," he mimics, somehow managing to make his derision sound good-humoured. "Even though all the artists they love, all that gets put through a computer and still sounds good afterwards."
He jokes that he was jealous to see Harris had snagged rising US artist Khalid to appear on his single "Rollin'': "He has such a calm in his music. It puts you in the zone." He pauses. "He's 19 or something right?" He laughs, shaking his head in admiration. "F***ing crazy."
His DJ idols are ones who have managed to carve out their own sound in an age when anyone can put out a sub-par track with their laptop.
"People like Flume, they inspire me, they have such a unique sound, and that's what I'm trying to do, I want people to be able to say 'This is Martin Garrix' when one of my tracks plays.
"Calvin Harris' new album is like a completely different genre. That inspires me. You don't give a f*** about what anyone else thinks, you just do what you wanna do, that's the most important thing."
Garrix likes to get people in the studio, to make sure there's a connection with an artist, before putting out a new track, or at the very least to have met them beforehand.
"For me, what I love to do is vibe with people," he says. "Bebe, Dua, Troye, there was a connection with all of them.
"Me and Troye were in the studio, we had the rough idea for a song and two days later we premiered it at Coachella! He didn't even plan on going to the festival," he laughs. "I can't work with someone if I don't connect with them."
Tiësto, his DJ inspiration, has become both a mentor and friend, giving him advice on his music and the industry.
One thing Garrix had to contend with early in his career were accusations that he was "sell out". "Animals", a 2013 club record that got picked up by radio and became a surprise international hit, attracted a host of new fans for the then-17-year-old.
However, the track drew the ire of EDM purists. Producer deadmau5, who has a reputation for trolling his fellow DJs, added fuel to the fire by playing a parody version of 'Animals' at the Ultra music festival in Miami in 2014.
"You can never please everybody," Garrix shrugs. "I told Tiësto, I would read 99 good comments and one bad comment, and I would remember the bad one. And he was like, 'dude, why the f*** would you pay attention to one bad comment? You just made 99 people happy!'
"There are always people who'll hate on something, but if there's one person I can make happy, I'm happy as well."
Martin Garrix's new single "There For You" featuring Troye Sivan is out now. He plays Ushuaia in Ibiza every Thursday until 14 September
Register for free to continue reading
Registration is a free and easy way to support our truly independent journalism
By registering, you will also enjoy limited access to Premium articles, exclusive newsletters, commenting, and virtual events with our leading journalists
Already have an account? sign in
Register for free to continue reading
Registration is a free and easy way to support our truly independent journalism
By registering, you will also enjoy limited access to Premium articles, exclusive newsletters, commenting, and virtual events with our leading journalists
Already have an account? sign in
Join our new commenting forum
Join thought-provoking conversations, follow other Independent readers and see their replies