Maverick Sabre on being calmer and being able to write uplifting music
Maverick Sabre's uplifting new album took inspiration from Jamaican reggae and a stag party in Barcelona
Elisa Bray
Friday 30 October 2015 13:13 Comments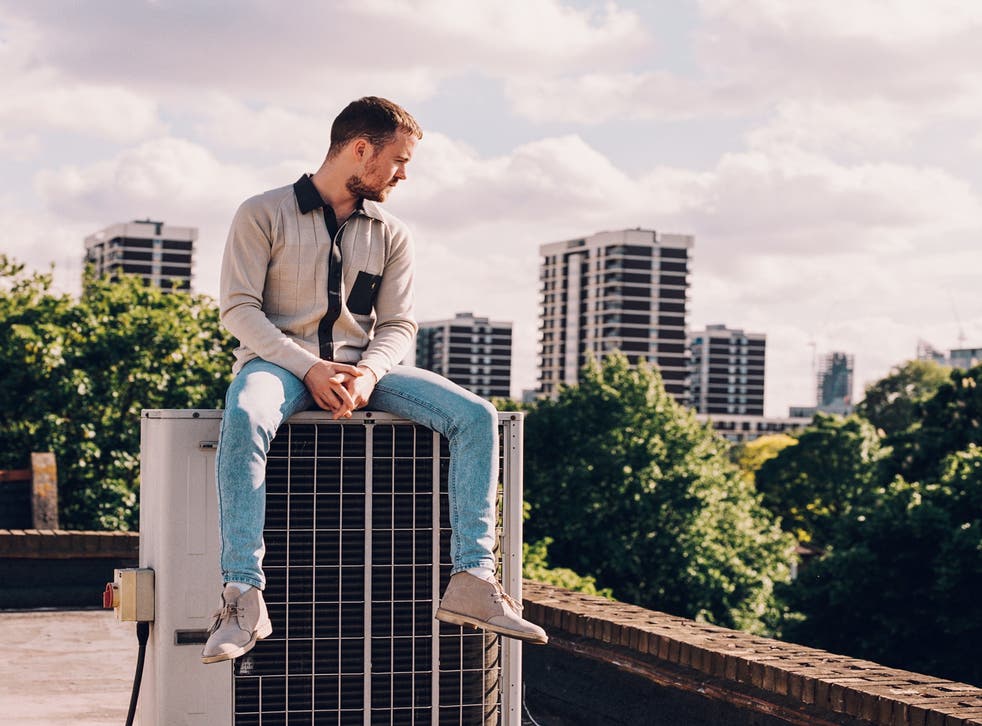 If, a few years ago, someone had told Michael Stafford – known to his fans as Maverick Sabre – that he would one day write a track as optimistic and upbeat as "Walk Into the Sun", dripping as it is with the summery vibes of gospel, soul and funk, he would have laughed in disbelief.
"I don't think I could have written songs like that a couple of years ago," the 25-year-old singer says of the lead single from his new album Innerstanding, with a lilting Irish accent.
"If you'd have said this to me when I was 20, I would have said 'Nah, that's never going to happen'. But I'm glad because being able to write upbeat, uplifting music, and being able to listen to that, uplifts me at the same time. I can focus on negative situations in a positive light which is something I was never able to do before. It's definitely a positive step in the right direction."
The east London-born, Ireland-raised singer emerged on the scene in 2011 as the new blue-eyed soul artist to watch, earning a nomination for the Brits Critics Choice Award in 2012 (he lost out to the all-conquering Emeli Sandé). Such is the whirlwind of early success in the music industry that his 250,000-selling debut album of that year, Lonely are the Brave, had him touring twice before its release and twice after, giving him no chance to absorb reality. "I never had the time to sit down and let everything soak in until we stopped touring," he recalls as we meet in a London café.
"It was an exciting time, but I'm glad I can look back and see the change that's happened in the last two years. I understand myself a lot more. I'm a lot calmer now – I was quite angry at that time. At 19, 20, writing that album, I would have everything tinged with a negative spin."
And so Stafford found himself struggling to make headway with the follow up to Lonely are the Brave, and decided that time off was in order. "I didn't want to rush straight from doing four tours into recording a second album. I hadn't even had time to realise who I was at that point and where I'd got to in my life," he recalls.
He only intended to take a couple of months out and ended up taking two years. During that time he travelled, soaking up inspiration along the way.
He visited South Africa to collaborate with Idris Elba on his Mi Mandela album, he went to India and to the United States where he did some recording, and he went to Kingston, Jamaica, where he recorded lead single "Emotion" and spent time with other artists.
The result was a marked change is his output. Whereas on his debut album there were no collaborations – "because no one really inspired me at the time" – Innerstanding features US rapper Joey Bada$$ and Chronixx, a leader of conscious roots reggae from Jamaica. "It's this uplifting movement in Jamaica, like UK and US hip-hop looking to change the world and have a positive impact on people and bring us closer together, as they should do. That's why I've got them on my record," he explains.
Enjoy unlimited access to 70 million ad-free songs and podcasts with Amazon Music Sign up now for a 30-day free trial
Sign up
It wasn't until a year into his break that he started writing the song that would prove to be the start of the new record. Where some have their musical epiphany following a major life event or trauma, for Stafford it took a stag party to spark his songwriting. After the long weekend in a rented castle in Barcelona, he wrote "Breathe". It was a turning point that provided the inspiration for the rest of the album.
"It's not very soulful, but yeah," he ponders how this epiphany came post-drunken stag. "When I came back I was a bit worse for wear and went straight into a session and maybe it broke down my barriers a bit more when I was writing. It all seemed to click into place and I realised what I wanted to write about and I knew exactly what I wanted the album to sound like.
"It was the first time that I knew I wanted the record to be the understanding of myself. It took for me to write that song to realise that something had actually started to change within me."
The title of the album, Innerstanding, came next, through a heart-to-heart with a friend. It's not surprising that it features the most autobiographical songs to date for an artist who has typically favoured socially conscious lyrics.
"Breathe", for example, gave Stafford – who today describes himself as "free and single, experiencing the world" – a new perspective on a relationship he'd been in.
"If my first album was right inside of a dark tunnel with either end blocked off, this record has a light at the end and I feel like I'm walking towards that light." He laughs. "That sounds cheesy, but that's the way I feel, and that's reflected in my lyrics. It's the most personal and vulnerable [thing] I've ever written."
Music was a major part of Stafford's upbringing. His father, a musician since the age of 15, brought him up on a mixture of Southern American blues and traditional Irish folk music, and Stafford picked up the guitar aged eight. There were always music sessions in the family home, until the early hours of the morning.
"I was always hearing singing or some instrument being played so I was always learning. My grandfather was the first to start playing blues in the town that we were brought up in, and my dad passed it on to me."
The blues influence he had growing up – his father's love of Marvin Gaye, Otis Redding, Sam Cooke and Bobby Womack, as well as traditional Irish folk musicians such as Luke Kelly and Christy Moore – explains his soulful vocals, and the way he imbues his songs that incorporate soul, reggae, hip-hop and rock, with melody. It was later, in his teens, that he discovered hip-hop artists such as Nas and Common.
"I've always been trying to find myself and music's been the only thing I've been able to connect with," he states. "If I didn't have music I don't know what I'd have done. I know a few places it might have been channelled into. Music is like my therapist that doesn't talk back to me. It's a lot different now."
There isn't a residue of the anger that he alludes to when we meet. He points out that when, last night, he was watching the video that they shot in New Orleans for "Walk Into the Sun", it occurred to him that it was the first time he'd ever smiled in a video.
"Which is kind funny in one respect, but makes me think I'm really glad I've got to this point", he says, the smile taking over his face once again.
"It's nice. I need to smile more. That's what life's about, it's not about what it was before, you know?"
'Innerstanding' is out now on Virgin EMI. Maverick Sabre is on tour 10-21 November
Register for free to continue reading
Registration is a free and easy way to support our truly independent journalism
By registering, you will also enjoy limited access to Premium articles, exclusive newsletters, commenting, and virtual events with our leading journalists
Already have an account? sign in
Join our new commenting forum
Join thought-provoking conversations, follow other Independent readers and see their replies