Metronomy - That Riviera touch is a winner
Metronomy's third album wasn't just a huge success because of its summery feel – it also had killer tunes. Mainman Joseph Mount tells Gillian Orr his plans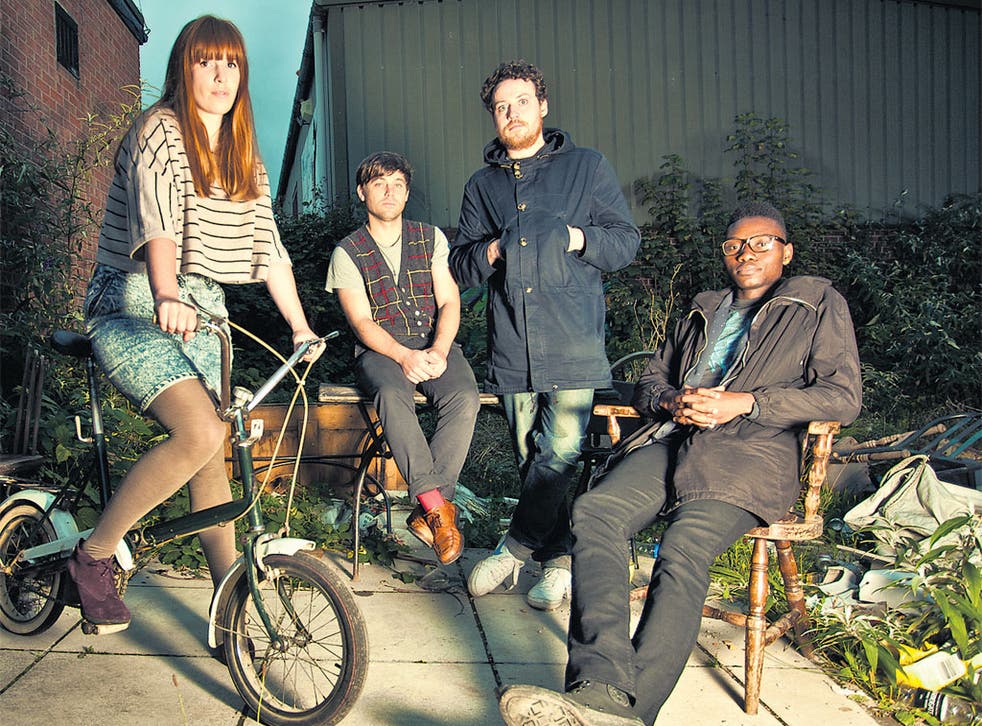 For Joseph Mount, the brains behind Metronomy, there is an obvious explanation for the break-out success of The English Riviera, their Mercury Prize-nominated third album that made an appearance on just about every critic's best of list last year. Forget about the infectious tunes, or the enthusiastic reviews. For him, it was simply the weather. "It was released in April and we had this unseasonably lovely May," he recalls.
"It was really beautiful, really hot, and the album was quite summery and I guess it kind of caught people at the right time. There's an element of chaos theory to it. I was trying to express how I used to feel in the summer when I was growing up; that's why it seems to have worked well in the sunshine. If it had been a crap spring then maybe we wouldn't be here."
Of course, there's more to it than that; the album did well because it was a great album. But it's nice to see that all those record sales, awards, and fan adoration haven't gone to the affable 29-year-old's head. I've come to meet Mount in Paris, far from the Devon coast that informed much of the album. And, quite unlike the warm good vibes that the last album elicits, it is freezing and dreary. Mount's girlfriend lives in Paris so he's mainly here when he's not busy with the band. It goes without saying that he doesn't get to spend much time here these days.
Having formed the band in 1999, Metronomy had released two well-received, predominantly instrumental, electro albums – Pip Paine (Pay the £5000 You Owe Me) and Nights Out – but mainstream success had eluded them. They seemed destined to remain under the radar; a niche band with a small but loyal following. With The English Riviera, Mount decided to sing on all the tracks, save for the instrumental intro, and rejigged the line-up, bringing in drummer Anna Prior and bassist Gbenga Adelekan, to join him and Oscar Cash. Re-imagining the dreary town of Torbay, where Mount spent much of his youth (he's from the nearby Dartington estate), as a glamour capital akin to somewhere like Monte Carlo, it was an altogether poppier offering than before. Filled with sparse synths and smooth basslines, tracks like "The Look", "She Wants" and "The Bay" soundtracked the summer for many. Had he started to doubt that it would ever happen for him?
"With the previous records I would play through these childish little scenarios in my head of what could happen," he says, sipping on a bloody Mary in a Parisian café. "I imagined that things would go incredibly well and we'd win the Mercury prize or something; you imagine that someone on the radio is going to pick up a song and suddenly you'll be in the charts. It's just letting your imagination run wild a bit. After two records and a load of touring, your expectations are much more realistic. When it does finally happen, it's like, 'this is enjoyable'."
Like any band, they no doubt have their detractors; but those not on board certainly don't make a lot of noise. Last year it seemed that everyone fell for Metronomy: the old, the young, the hip, the painfully uncool. They united rather than divided. Now that they've "made it", is he aware that they are likelier to rub people up the wrong way? "With more popularity you realise you're going to get scrutinised a bit more," he smirks. "You have to be careful with your choices and there's a bit more pressure to not be a twat, basically." Mount also reckons that it was a lucky escape to lose out on the Mercury Music Prize to PJ Harvey.
"Really I think it's great that we didn't win because by being nominated you receive the same boost in press or interest or whatever. But if you win you get £20,000, sell a few more records and then there's just loads of pressure," he says. "The prize money is almost like the compensation for that pressure. But someone like PJ Harvey wouldn't feel that pressure by now anyway so it's fine. We used the evening to have a proper good time and take advantage of the free drink and have a little dance afterwards."
Unsurprisingly the main difference for the band post-Riviera is just how busy they are. "The size of the venues we're playing and our festival offers have also changed," he says. "I know they're not romantic ways of looking at our success but you notice that suddenly you're higher up on the bill and playing a different tent. It's nice." They've also been invited to support Coldplay on their US tour that kicks off next month, which could have huge implications for future Stateside success. He hopes to have another album out next year and has just started properly demo-ing some tracks. But if you presumed Mount plans to put out The English Riviera part 2, then you're much mistaken. He is already toying with another sonic overhaul.
"I do have quite specific ideas about it but I'm always wary to say them too quickly," he says carefully. "I like the idea of doing something that's a bit psychedelic but not in a clichéd, psychedelic way; not in a Beatles way, basically. And I want to get back to what I was doing on the first record, including more instrumental stuff as well.
Enjoy unlimited access to 70 million ad-free songs and podcasts with Amazon Music Sign up now for a 30-day free trial
Sign up
"I imagine I'd like it to be about 30 songs long and be very indulgent. But still obviously good. I would like to make something that's much bigger in size. Saying that, I'll probably end up making a nine-track album but you have to have these ideas to begin with.
"You've got to give yourself slightly different goals." Does he have his eye on filling stadia with his next offering, in the hope of emulating his new tour-mates' success?
"No!" he laughs. "I think that would only ever happen in error."
Metronomy's double A-sided single "The Look" and "Corinne" is out on 5 March on Because Music (www.metronomy.co.uk)
Join our new commenting forum
Join thought-provoking conversations, follow other Independent readers and see their replies