Michael Jackson's white glove: Rhodri Marsden's Interesting Objects No.105
A guided tour of the offices of Robert Abel & Associates resulted in a significant addition to the singer's stage attire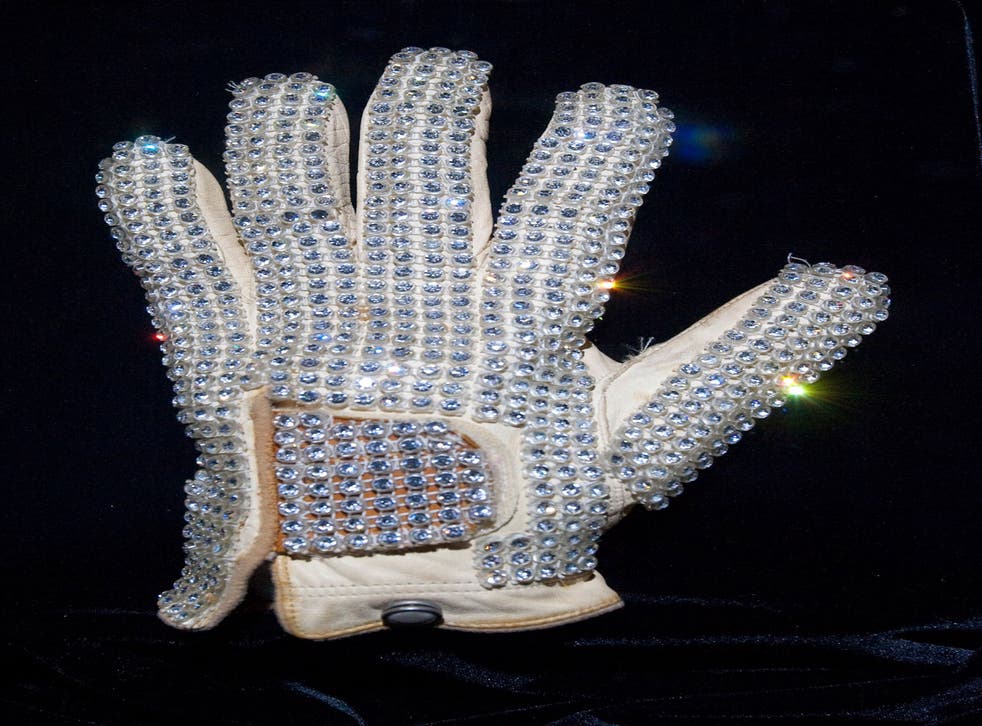 Thirty-five years ago this week, the song "Can You Feel It" by The Jacksons continued its run in the UK Top 30. Its success was partly fuelled by a rather overblown nine-minute promotional film conceived and written by Michael Jackson entitled "The Triumph". But the making of said film had a more significant consequence – if you're interested in gloves, that is.
Culture news in pictures

Show all 33
While the film was in its planning stages, Jackson paid a visit to the production company working on it, Robert Abel & Associates. In an article for Christian Science Monitor, the company's head of music, John Kehe, recounted that visit and how it was his job to give Jackson a guided tour of the facilities – something that the 22-year old star was visibly bored by. That is until they reached the editing suite, where Rick Ross, the chief film editor, was at work editing a TV commercial. While Ross searched for an editing point, he ran the film through his left hand on which he wore a single, white, disposable cotton glove. "[Michael] seemed suddenly transfixed by the glove," wrote Kehe, "and politely asked a number of questions about it, concluding with 'Could you spare one?'"
A single white glove would form part of Jackson's stage attire for the rest of his career. It made its first appearance in 1983 in the TV special to commemorate Motown's 25th anniversary; according to a designer who worked on the show, it was a shop-bought white golf glove "covered in rhinestone mesh".
Wearing one white glove became so popular that in 1984 high-school officials in the town of Bound Brook, New Jersey banned students from doing so. Asked about the glove years later, Jackson said: "I felt that one glove was cool… wearing two gloves seemed so ordinary."
Join our new commenting forum
Join thought-provoking conversations, follow other Independent readers and see their replies