Move over Rihanna: A new generation of female R&B singers are taking the lead
A wave of female artists are rejecting the brash singing and explicit sexuality of the genre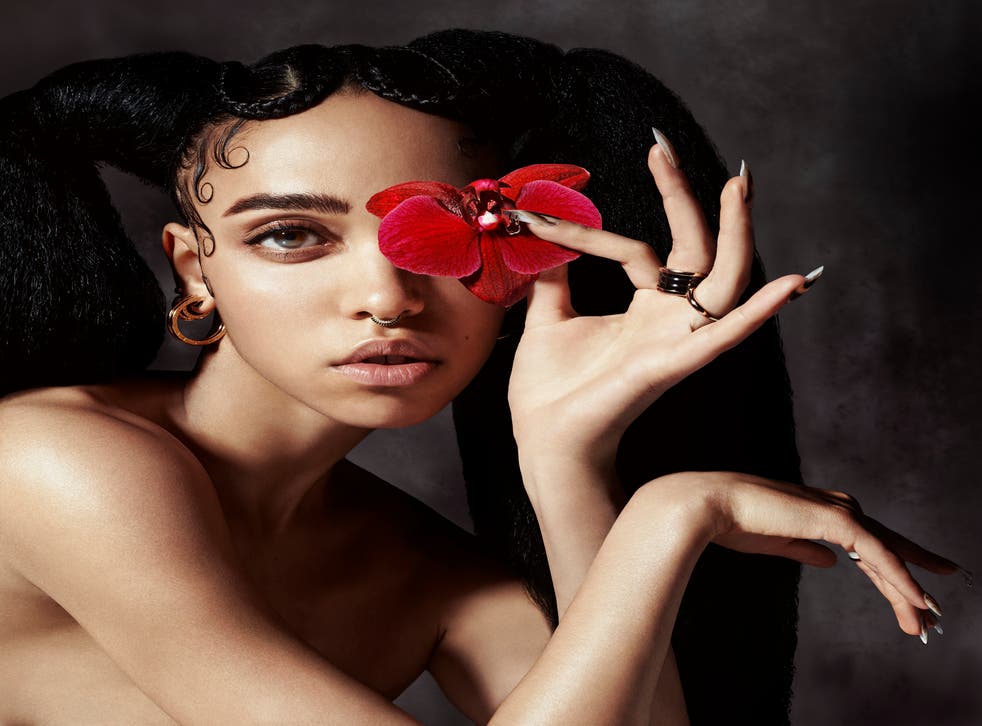 Just as Drake, The Weeknd, Miguel and Frank Ocean can be said to have revolutionised male urban music, there is a wave of female artists making a different kind of electronic, experimental R&B.
There is Jhené Aiko, on the cover of the current edition of America's Vibe magazine, beside the cover line, "Cooler Than Your Girl". Then there are FKA twigs, from Gloucestershire, and the LA-based Kelela, both of whom appeared in the BBC Sound of 2014 poll of critics' "ones to watch".
Elsewhere, women as varied as Jessy Lanza, SZA, Rosie Lowe and Phlo Finister are blurring the boundaries between electronica and R&B.
They are recognisable by their soft vocals, an alternative to the brash singing and hyper-sexualised style of Rihanna and Beyoncé, yet their music is deceptively tough, even harsh. Or it can be gossamer and strange, putting the "ether" into Aretha. Either way, the artists are all fully involved in creating their songs, challenging assumptions about the role of the female R&B artist.
"We're a generation of women making our own music without having to sexualise our bodies," announces Rosie Lowe, the Devon-born singer, writer and producer whose Right Thing EP drew praise last year for its "off-centred soul".
She notes the need to provide an example for a young audience. "There's a generation out there who don't have that many role models who aren't using their bodies. The more we can offer an alternative, the better."
She says Rihanna and Beyoncé reinforce stereotypes. "They're the main culprits because they're so in the mainstream," she says. "I agree that your body is your own, but I do think they have a responsibility. They're making young women think, to get where they are, they have to twerk or use their bodies, and it's not true. It's scary and damaging."
"I'm definitely seeking to challenge tropes," says Kelela Mizanekristos. Her 2013 Cut 4 Me mixtape saw her collaborate with producers whose jarring rhythms and sonics, drawing on grime and dubstep as well as R&B, served to destabilise lyrics about love and sex. In such contexts, her sweet vocals can be subversive.
"Sounding like I have agency in a song is important to me. I want to feel empowered by the music." "Empowerment" and "agency" are key words for Kelela. They are what separate her from her peers in the charts.
Enjoy unlimited access to 70 million ad-free songs and podcasts with Amazon Music Sign up now for a 30-day free trial
Sign up
"Maybe Rihanna's agency comes in through her choice of songs," she wonders, adding: "But there are things that aren't a priority for her." For Kelela, the priority is being fully involved with the songwriting and production process.
Describing herself as "a dork who deconstructs what people say in songs, and what meaning it produces for the listener", most of her focus is on the music, not the visuals, although when asked whether, unlike Beyoncé, she keeps her thrusting to her music, she laughs and says: "I do thrust sonically, but when I dance there's definitely a pelvic situation."
Jessy Lanza is the Canadian analogue to London's Jessie Ware. Her 2013 album Pull My Hair Back, on dubstep label Hyperdub, was a quiet storm of post-disco and 1990s R&B revisited, with allusions to sex in the titles ("Against the Wall", "Fuck Diamond") that suggested a gyrating female.
In fact, in her one video, for the track "Kathy Lee", she is shot from behind, from the side or as a blur, dancing awkwardly as a male dancer takes centre-stage. "I struggle with how to present myself visually because I'm not comfortable with it," she says.
"I don't look like Rihanna, and I'm not a super-hot 21-year-old. When people at Hyperdub ask me to do pictures, I always err on the side of being obscured rather than being up front."
She compares herself with FKA twigs, who has a heightened visual sense. "If I was an amazing dancer like twigs I'd want to show everybody how awesome my dancing is. But I'm not a show-person." Instead, the self-styled "gadget-freak" concentrates on "making the music sound as good as possible".
Not that she's against aerobic sexuality per se. "It's amazing if you can pull it off," she insists and says it clearly works for Rihanna and Beyoncé. There are instances, however, when she has seen a woman in a video and felt distinctly uneasy.
"Ariana Grande is a great example of a pop star who is very beautiful, and her music is equal in its own way, but she looks so deeply uncomfortable, like she'd rather be playing with her horses," laughs Lanza. "I feel so sorry for her: she looks like a deer caught in the headlights."
Rosie Lowe is also disappointed to see an artist she admires reduced to cavorting: "I'm a huge fan of Beyoncé, but I do find it really sad how sexualised the visuals are," she says. "My view is, if you're watching it and you feel uncomfortable, it's gone too far. You shouldn't be making your female audience feel uncomfortable about their bodies by over-sexualising your own."
For Kelela, all the contorting is in the sonics, and in the twisted way her breathy voice wraps around the spiky beats, each changing the meaning of the other: "It's gratifying to hear something familiar and challenging at the same time. I'd like to change what people expect. I want to evoke something that's not nameable, for people to go, 'huh?'. I want to give you the best sulk music ever. Or if you're trying to have sex, to provide the music for that. It's for all the emotions."
Jessy Lanza's new single, "You & Me", from "Hyperdub 10.2" is released on Monday
Join our new commenting forum
Join thought-provoking conversations, follow other Independent readers and see their replies