Naked anger: Amanda Palmer attacks Daily Mail in nude song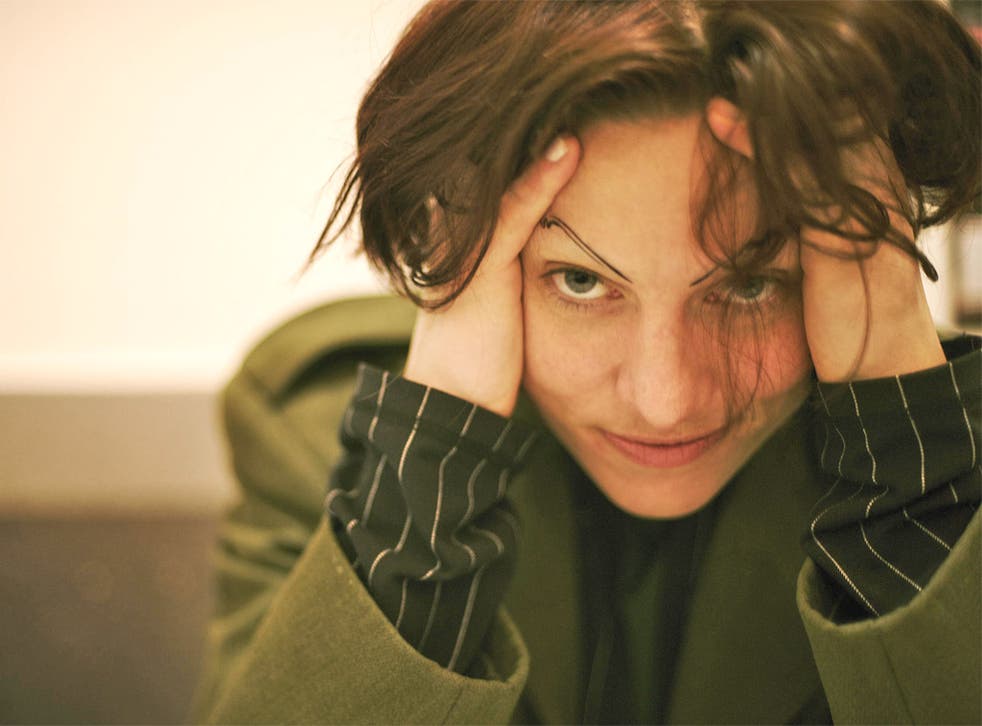 Amanda Palmer, the Kickstarter pioneer and erstwhile singer of Dresden Dolls, has taken aim at the Daily Mail after the newspaper ran a story about her set at Glastonbury that failed to include anything about her actual performance and instead focused on the fact that one of her breasts "escaped her bra" while she played. The headline ran, "Making a boob of herself!" with photos of the incident.
During her show at London's Roundhouse at the weekend, Palmer (right) responded by singing a new song, "Daily Mail", that included the lyrics, "It's so sad what you tabloids are doing/ Your focus on debasing women's appearances/ Devolves our species of humans". Halfway through, Palmer instructs the newspaper that if it had bothered to Google her, it would have found much more graphic photos of her. She then dropped her kimono and performed the rest of the song naked.
The newspaper is no stranger to being lambasted in song. Radiohead released the track "The Daily Mail" as a single in 2011. When the band played London's O2 Arena last year, frontman Thom Yorke mocked the publication onstage, sarcastically calling it a "quality newspaper" before beginning the song in a fit of giggles.
Then there was "The Daily Mail Song", an online hit for Dan and Dan back in 2010, which saw the comedian sing some parody Mail headlines such as, "Criminals get Marks & Spencer vouchers when released on bail."
Palmer hopes her song will spread online. But this is one story that probably won't be turning up on the Mail website's famed sidebar of shame".
Join our new commenting forum
Join thought-provoking conversations, follow other Independent readers and see their replies