Now Hear This
New music releases: Ariana Grande, Zayn, Cass McCombs, plus spotlight artist Rukhsana Merrise
In her weekly column, music correspondent Roisin O'Connor goes through the best new releases of the week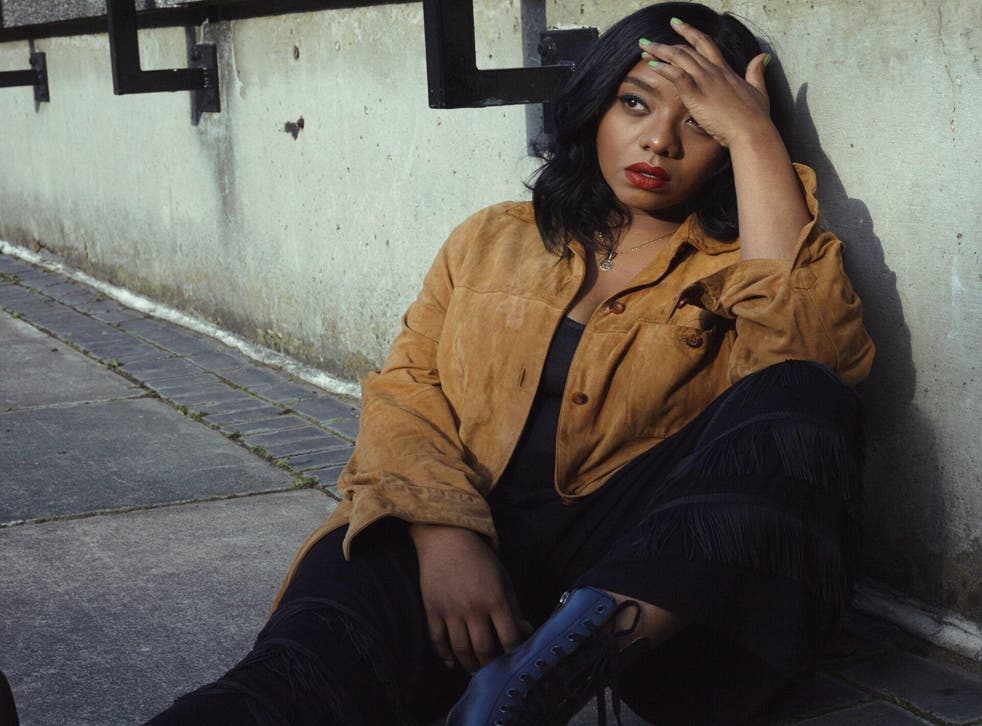 Don't let the Kanye beef with Drake distract you from a plethora of great new music releases this week.
Arguably the biggest release of the week is Ariana Grande with her new single, "imagine". It's a dreamy, indulgent slow-burn that fantasises about a tender, conflict-free romance that never ends, and seems to allude, rather heartbreakingly, to her ex-boyfriend, the late Mac Miller.
Grande is preparing to release a new album, that will apparently feature a lot of tracks that mourn "failed yet important, beautiful relationships in my life (as well as celebrates growth/exploring new independence)".
Zayn Malik, who goes by the moniker Zayn, has FINALLY released his anticipated and oft-delayed second album Icarus Falls. It's the follow-up to his 2016 debut Mind of Mine and clocks in at a staggering 27 tracks.
From an early first few listens, there's definitely some filler on there, but the album is also rammed with songs that feel intensely personal to the former One Direction singer. It's got an impressive roster of names on production (Greg Kurstin [Lana Del Rey, Liam Gallagher, Lady Gaga, Paul McCartney], Timbaland [Nas, Jay-Z, Missy Elliot] and Murda Beatz [Drake, French Montana, Gucci Mane], to name but a few.
Subscribe to the Indy Music playlist!
MJ Cole has teamed up with newcomer Freya Ridings on "Waking Up", which follows the hit remix of her 2017 single "Lost Without You". Ridings was one of The Independent's 2018 and was worrying she'd get stuck on that first release and struggle to move beyond it, so it's good to see a new track before the year is out. "Waking is Up" is a better showcase for her cool, enchanting voice. Mixed with the light piano chords, it sounds a lot like an Evanescence track, and I'm not hating it.
English indie pop band Sundara Karma have released a new single, "The Changeover", from their forthcoming second album, due out next year. Frontman Oscar "Lulu" Pollock sounds A LOT like Bowie on this one – he's got a lovely, sonorous voice but he's leaning a little too close to tribute act this time with such similar delivery and vocal ticks to the late, great Starman.
I'm still on the fence about the much-hyped American musician Maggie Rogers, but her cover of Taylor Swift's "Tim McGraw" is superb. She pays tribute to the original by inflecting a fond tone in her delivery but makes it her own with slow-building synths and a low, pulsing beat on the chorus.
I love Cass McComb's pensive song "Estrella", which is the latest single from his new album Tip of the Sphere (out 8 February), serving as a tribute to the late Mexican singer Juan Gabriel. Four piece band Martha have also dropped a great new track, "Heart is Healing", which is an upbeat punk anthem underpinned by a rock and roller guitar line.
Enjoy unlimited access to 70 million ad-free songs and podcasts with Amazon Music Sign up now for a 30-day free trial
Sign up
Albums of the year 2018

Show all 40
My spotlight artist this week is the fantastic Rukhsana Merrise, who just released the first part of her debut album Child O Today and has previously collaborated with the likes of Ghetts and Kojey Radical. Child is resplendent, eclectic, and full of the west London singer-songwriter's unique character. It explores the struggles of love and self-doubt, with a synergy between adulthood and nostalgia for youth, and is built on a fusion of acoustic guitar, modern synths.
Make sure you listen to her music, and check out my Q&A with Rox, below:
Hey Rukhsana, how are you feeling about your debut being released?!
A mixture of emotions really! It's taken me quite a while to bring it all together and it's been a while since I put out a body of work, so I'm slightly nervous about how it will be received yet excited at the same time.
What made you decide to release Child O Today in two parts?
The album itself sonically has two identities. I believe releasing it in two parts helps build the narrative around CHILD being more care free and TODAY being more reflective. It's also a nice way to warm people in with what the album is in its entity.
What are your main folk influences and when did you first discover that music. What made you fall in love with it?
My main folk influences are Joan Armarrading and Joni Mitchell. I remember listening to my mum playing songs like 'love & affection' & 'a case of you' growing up, so I guess you could say its reminiscent of my childhood, and folk is one of the many genres I take inspiration from.
What do you want to accomplish in 2019 and what are you looking forward to?
I'm looking forward to releasing my debut album, Performing live again (I love being on the road and travelling the music I've created) also getting stuck in to making new music. I've had so much fun making the first album but really wanna sink my teeth into the next project. Also spend as much time as I can with my nephew Dante. He brings me so much joy.
Join our new commenting forum
Join thought-provoking conversations, follow other Independent readers and see their replies