Now Hear This
New music: James Blake, Little Simz, AJ Tracey, and Loyle Carner, plus spotlight artist Bang Bang Romeo
In her weekly column, music correspondent Roisin O'Connor goes through her favourite new releases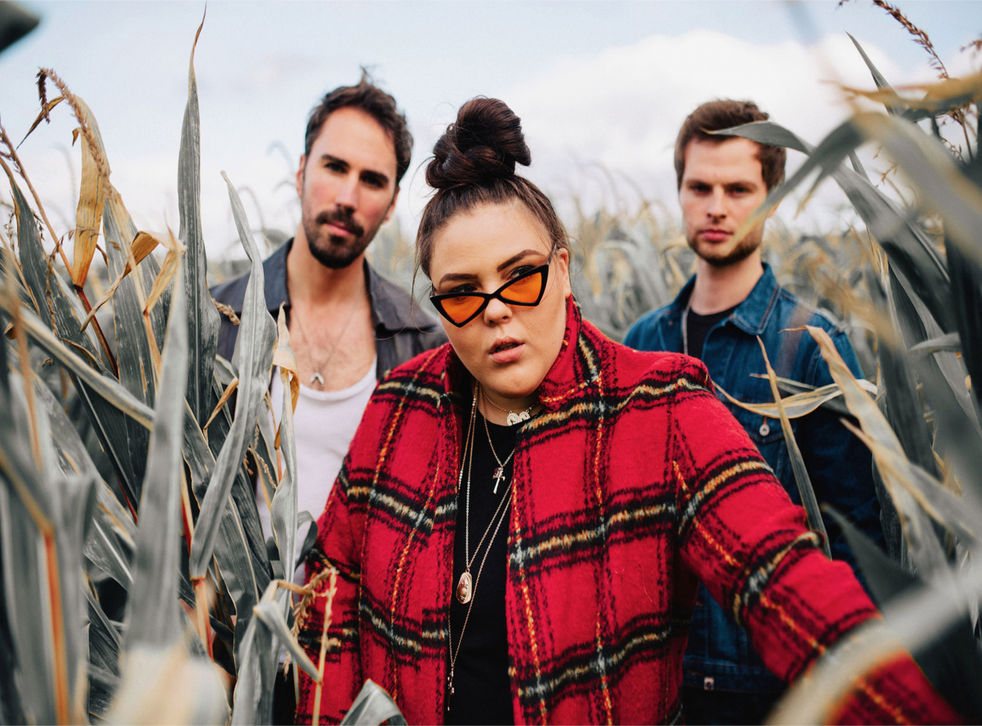 Are we still saying "Happy New Year"? I'll go for "Happy Friday" for now.
I'm currently in Groningen (a few hours outside of Amsterdam) at the moment for Eurosonic festival, which is basically the first preview of some of the best new music to land this year, from all over the world. I've seen some great stuff already: Portuguese artist O Gajo who has mastered the Viola Campaniça, the musical instrument used to accompany the "cante alentejano", famous songs that today are part of UNESCO´s heritage. Italian indie-folk singer Any Other drew on riot grrrl influences from the Nineties along with the likes of Courtney Barnett and Laura Marling.
Back in the UK, several of my favourites have released some fantastic new singles. AJ Tracey, who's preparing to release his long-awaited debut album in February, has dropped "Psych Out". It throws the listener for a loop – you're expecting something high-octane given the title and the energy of his typical work, but on this new song he's mellow and contemplative, rapping in a low murmur over a bright synth beat.
Little Simz is crushing it with every release from her recently announced album GREY Area. I know I've said it before but good grief, THE BASS. I can't think of many other rappers in the UK who are doing this much with the instrumentation on their tracks. Her new single "Selfish" channels The Internet and Kamasi Washington on the intro with those breathy vocals before Simz herself drops in with the (excellent) bass hook. It's a trip.
Jade Bird, the force of nature ready to take 2019 by storm, has "I Get No Joy", which is one of her best to date. It's everything that's great about Jade: fierce, brash, unapologetic and often quite cutting to the subject she's addressing. Loyle Carner is back with his longtime collaborator Rebel Kleff for the woozy "You Don't Know", for which there is a fantastic video starring Benjamin Zephaniah and Loyle's mum on a date (fun fact/humble brag: The Independent actually introduced Benjamin and Loyle last year for a great chat about poetry, rap, dyslexia and Shakespeare).
I'm really into the new track from Mabel, "Don't Call Me Up", which continues an ongoing string of self-love bangers by some of the leading female stars of UK pop and R&B. Jamaican rapper Koffee's new single "Throne" is superb, drawing on aspects of reggae to mellow out her sharp flow. Listen to this and you'll understand why the 19-year-old was on The Independent's Ones to Watch list for 2019.
I felt quite sad listening to "All Over Now" by The Cranberries, released on the anniversary of Dolores O'Riordan's death. But it's a beautiful song – her vocals are rather paired back and waifish, sounding wistful against the emotionally fraught instrumentation. Emerging act Saint Agnes, who are a Tarantino-via-White-Stripes-style of Western rock band, have dropped the ferocious "Welcome to Silvertown", which should have you feeling awake and ready to take on the weekend.
The 40 best albums to listen to before you die

Show all 40
There are also some great albums out this week, the best of which are James Blake's sublime new record Assume Form, which received a full five stars from The Independent, and Deerhunter's eight album Why Hasn't Everything Already Disappeared?.
My spotlight artist this week is Bang Bang Romeo, who have a gorgeous video for their new single "Bag of Bones" that you can watch first via The Independent. Fronted by the powerhouse vocalist that is Anastasia Walker, the group make disco-influenced pop rock that you can't help but want to dance to.
Check out the video, below, and my Q&A with Anastasia:
What is the track "Bag Of Bones" and the video about?
Bag Of Bones is about finally gaining enough respect for yourself to not accept people treating you any less than you deserve to be treated. Society often tells us that in one way or another, we're not good enough. "You're too big - you're too thin - you're not rich enough - we don't accept your sexuality - you're not educated enough - you're not 'enough'".
Enjoy unlimited access to 70 million ad-free songs and podcasts with Amazon Music Sign up now for a 30-day free trial
Sign up
Bag Of Bones says: No, I'm not just a mere vessel placed on this planet to please and adhere to what you say I should. I'm not a bag of bones, I am so much more.
The lyrics themselves inspired the video along with a load of influence from the Australian actress / DJ, Ruby Rose.
The story line is: A young woman goes back to the home where she was brought up in, where she enters her childhood bedroom. She's confronted by an overload of "girly", hyper feminine surroundings that scream the stereotypical 'girls wear pink and play with dolly's' stereotype. Now, as an older woman who's more in touch with her real self and her own identity, she returns home to confront her childhood demons. She's telling her 10-year-old self "Everything's gonna be okay, you will be 'accepted' one day and then you'll own it".
We knew we were due to shoot the video late last year, but didn't know it was to be with Dom Joly until the week before when we got the call from our label. He's just a legend isn't he? He walked into the room and we all sort of looked at each other going "That's fucking Dom Joly, here to direct OUR music video..." fairly starstruck.
He came over, introduced himself with - "Hi I'm Dom... please, no eye contact" and the ice was instantly broken. He let us be us, with no telling us to hold back. He was a pleasure to work with, hilarious, a proper gent. Him, Matt Campion and ourselves are starting a rock band called Kings Of Neon... you heard it here first.
What do you have planned this year?
This year is set to be the biggest year of our careers so far. We're heading out on tour with P!NK for the European leg of her tour, playing Wembley Stadium two nights in a row, Anfield stadium, The Olympia stadium in Berlin and roughly another 13 stadiums across Europe, which of course is a dream come true. We'll also be playing our first shows in the US this year which is mental, as last year we were in New York and LA recording the album, where we left part of our hearts, so we're eager to return. We have more big announcements on the way that we're having to keep top secret at the moment, it's always a ball-ache having to keep hush. Perhaps the most exiting part is that we will be releasing our debut album A Heartbreakers Guide To The Galaxy on 14 June. Blood, sweat, tears, shards of our soul YES ACTUAL SHARDS OF OUR NORTHERN SOULS and every other crazy dramatic thing you can think of went into this album. We can't wait for you to hear it, as it was a joy to create.
Register for free to continue reading
Registration is a free and easy way to support our truly independent journalism
By registering, you will also enjoy limited access to Premium articles, exclusive newsletters, commenting, and virtual events with our leading journalists
Already have an account? sign in
Register for free to continue reading
Registration is a free and easy way to support our truly independent journalism
By registering, you will also enjoy limited access to Premium articles, exclusive newsletters, commenting, and virtual events with our leading journalists
Already have an account? sign in
Join our new commenting forum
Join thought-provoking conversations, follow other Independent readers and see their replies