Now Hear This: New music from Meek Mill, The 1975, Grimes and Miley Cyrus, plus spotlight artist ZuZu
In her weekly column, music correspondent Roisin O'Connor goes through the best – and worst – new releases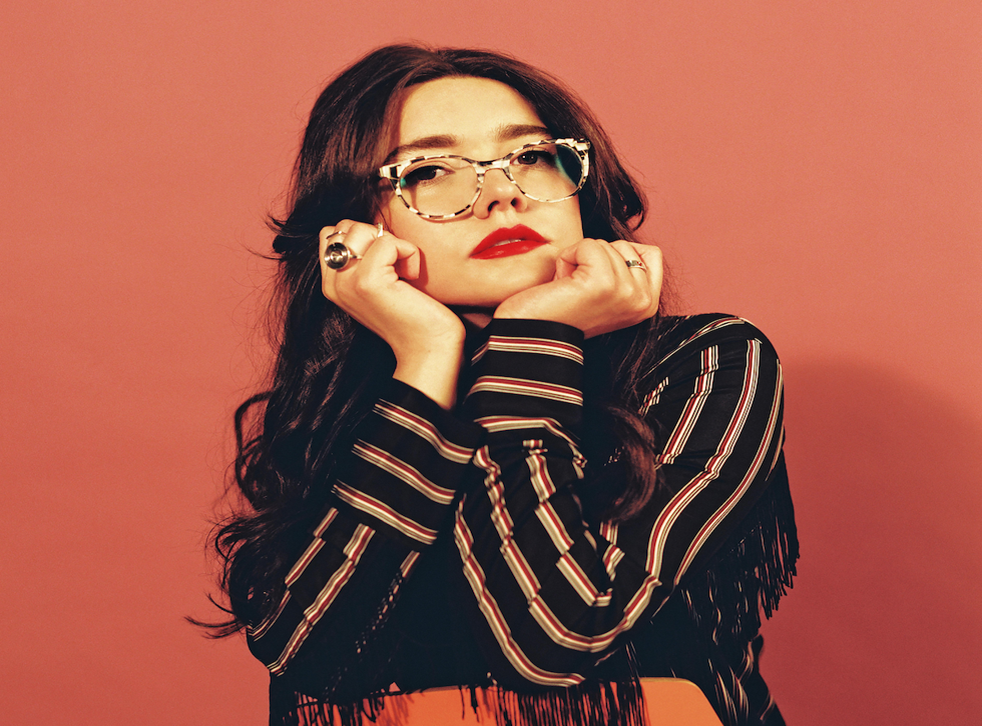 We've reached the end of the week, which is good, because I was worried my head was going to explode. When it gets to this time of the year, it feels like your entire life gets taken over by lists: of presents you need to buy; the best albums; things to look forward to in 2019; best new artists…
One list I never dread is the playlist (geddit) because it is – pretty much every week – really uplifting to see another wave of great new music released. Take Arlo Parks, who just released her debut single, "Cola". I am blown away by this 18-year-old (18!!!!) poet/singer from London who has emerged, apparently fully formed, out of nowhere.
"Cola" falls somewhere between Portishead and Syd of the Internet; the track opens and is carried by this ultra-smooth bass hook, with Parks' husky vocals making cool, slightly withering observations about someone she used to be in love with. Arlo Parks is clearly going to be one to keep an eye out for next year.
On a different plane (or planet) you've got Grimes with her eerie, space-rock track "We Appreciate Power" – the first single from her currently untitled fifth album. It's a blistering, distorted onslaught of noise featuring chugging guitar riffs and scratchy, buzzing, screaming synths. Grimes sounds disturbingly emotionless as she whispers: "Submit" as the track reaches its squalling conclusion. Yikes.
Subscribe to The Indy Music playlist!
I saw Calpurnia last night at Koko in London (y'know, the band with the kid from Stranger Things in it), and got severe flashbacks from that time I went to a One Direction concert, by which I mean there was A LOT of screaming. I'm not convinced Finn Wolfhard and co. have quite earned enough stripes to justify playing such a big venue, and the vast majority of their audience only seemed to be interested in seeing the young TV star in the flesh.
While the band are clearly very enthusiastic and they do have a couple of good songs ("Greyhound", "City Boy") – a lot of their live set looked like they were play-pretending to be in a band and mimicking what they'd seen a bunch of classic rock groups get up to. TL;DR: plenty of promise, but not quite living up to the absurd hype from certain parts of the music press (at least not just yet).
Meek Mill has released his new album Championships, which features plenty of guest appearances from the likes of Cardi B, Young Thug, Kodak Black and 21 Savage. Arguably the most talked-about (and in my opinion the best) track on the record is "What's Free" ft Rick Ross and Jay Z that nods to the Notorious BIG's "What's Beef" – Hov basically blows all the other guest artists out of the water with his verse, which takes aim at Kanye West and his MAGA hat.
The 40 best albums to listen to before you die

Show all 40
Other albums out today include The 1975's A Brief History of Online Relationships. If you've been reading this column with any regularity you might have seen me venting about some of their singles. While I still stand firm in my view that there are some big inconsistencies in quality on the record, there are also some serious gems, and it's definitely their best to date. They also seem to have improved the mixes on those earlier singles: "It's Not Living (if it's Not With You)" in particular sounds sharper and slicker. Definitely give our critic Jazz Monroe's excellent review a read here.
I'm a massive fan of Miley Cyrus returning to her country roots (with the help of producer extraordinaire, Mark Ronson, who recently announced a new album of "sad bangers" for 2019). Cyrus channels her godmother Dolly Parton on the sweeping, epic ballad "Nothing Breaks Like a Heart".
Enjoy unlimited access to 70 million ad-free songs and podcasts with Amazon Music Sign up now for a 30-day free trial
Sign up
Sharon Van Etten released her new single this week, and it's got me even more geared up for her forthcoming album Remind Me Tomorrow (the follow-up to 2014's Are We There). Where the first single "Comeback Kid" was a pulsing synth-rock jam; "Jupiter 4" is a more sprawling, spine-tingly kind of track with a menacing drum beat and Van Etten's ghostly vocals crawling along that buzzing synth line.
My spotlight artist this week is ZuZu, a Liverpool-born, London-based singer who seemed to be at just about every festival that mattered this summer. She writes charismatic pop-rock, and doesn't erase her accent from her singing, which I love.
I'm premiering her quirky new video for the single "Can't Be Alone" – check it out and read my Q&A with her, below:
Hi ZuZu! What have you been up to this week?
We've been on tour with The Courteeners and Gerry Cinnamon the past couple weeks, it's been super fun! Mad playing some huge rooms too.
Your new music video is very charming – was it inspired by anything in particular?
My love for cats, orienteering and Wes Anderson!
Has anything particularly eventful happened at your shows in 2018?
It's been a great year so far for shows, but I'm hoping next year will be even more eventful. I've got loads of festivals, so excited to be in the van all summer.
What is the biggest thing you want to achieve next year?
I just want to keep putting out new music and get out on the road as much as possible. Can't wait for 2019! See ya there.
Join our new commenting forum
Join thought-provoking conversations, follow other Independent readers and see their replies