Now Hear This
The best new music this week, from Nina Nesbitt to Arlo Parks, LUCIA and Kawala, plus spotlight artist Ferris & Sylvester
In her weekly column, music correspondent Roisin O'Connor picks her favourite new tracks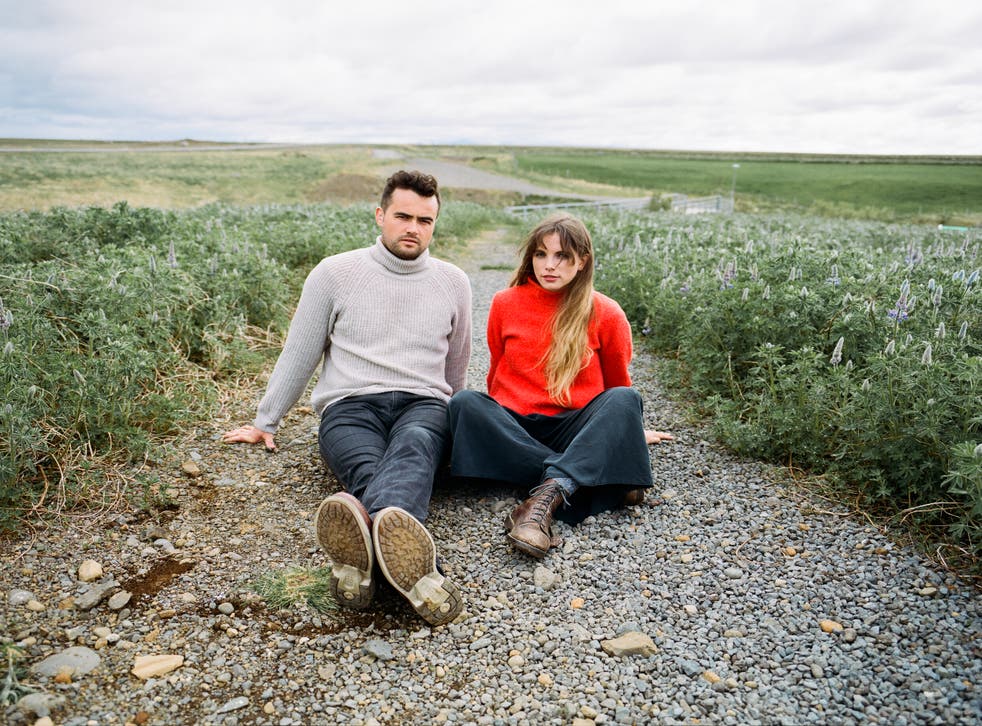 So, January lasted about a hundred years, but we're finally out and into a new month, with plenty of new music to kick it off.
There's "Runaway" from KAWALA, who I was hanging out with at the Stand Up to Cancer charity gig in London on Thursday in between performances by Ed Harcourt, Tom Smith (Editors), She Drew the Gun and Lewis Capaldi. They are a supremely wonderful bunch of people, and this new track is just what I needed: bouncy, warm and energetic. Keep an eye out for them at UK festivals this year, including Live at Leeds (hopefully we'll get them on The Independent's stage).
It's a bit quiet for album releases this week, but among the best (and hopefully not overlooked) is Nina Nesbitt's The Sun Will Come Up, the Seasons Will Change. I was frustrated to read reviews of her 2014 debut and I came away with the feeling that, had she been a male singer-songwriter, she wouldn't have been judged quite so harshly. Anyway, she's massively switched up her sound on this new record and it's packed with great pop and R&B songs.
The 40 greatest song lyrics

Show all 40
British band Bear's Den are back with a new track, "Fuel on the Fire", which adds glitchy beats to traditional rock instrumentation, all thrumming beneath frontman Andrew Davies' sonorous vocals. Arlo Parks, one of the most exciting new artists to emerge last year, and one of ​The Independent's Ones to Watch for 2019, has released another belter, "Super Sad Generation".
Also back: Cage the Elephant! The US rockers have announced a new album, Social Cues, and released their single "Ready to Go", which was borne out of a trip to Pompeii where frontman Matt Shultz and his wife realised they had to get divorced. The new record is written from the perspective of different characters thought up by Shultz, including a "soft-spoken, shy-eyed murderer".
I'm very much into the new track from Glaswegian band LUCIA, "Blueheart", which is just a down'n'dirty rock track with a scuzzy guitar intro and a searing chorus where frontwoman Lucia Fairfull sings with a sneery contempt. Ditto rock musician Ulysses Wells, and his song "Back With the People", which has all the right kind of Jack White vibes, and also Yann Tiersen's intricate "Pell", from his forthcoming new album All. The Brittany-based musician has mastered a way of building a song with intertwining strands of instrumentation, so "Pell" opens with ethereal female vocals and tender piano notes, then blooms slowly with Eighties-influenced synths, violin, and the gurgles of a laughing baby. It's quite breathtaking
Subscribe to the Indy Music Spotify playlist!
My spotlight artist this week is Ferris & Sylvester, a folk and blues singer-songwriter duo who have just released a moody video for their single "Sickness". It opens with Issy Ferris's throaty, tremulous vocals and a Nashville twang on the electric guitar, before a harmony with Archie Sylvester bursts into life and the song reaches its piercing chorus: "When you gonna come home / When you gonna come home, my sister?/ When you coming home?"
Check out my Q&A with the band below, along with the first look at their new video:
The new track is quite a change in sound for you guys, did something in particular spark that?
We think in a way, we've been building towards this since we first started. We could always hear that sound in our head but often it's hard to reach and takes a lot of time and development. The key thing for us that sparked it was developing our live set. We played over 150 shows last year and our sound got bigger and bolder throughout that process. We actually wrote the song really early on, but didn't know where to take it so parked it for a while. When we came back to it, it felt fresh and we built it up from there. We demoed the track at least five times before taking it into the studio. Because it felt like such a powerful song, we were determined to try everything until we got it right. In the end, it came together late on our last day in the studio with producer, Michael Rendall. It's our proudest piece of work to date.
The video looks like it was freezing, but fun, to make – I'm guessing you wanted it to tie in with the songs themes?
It was freezing! So wet, so cold and very long days. But yes, we wanted to make something wild and powerful to reflect the song and the weather fitted perfectly! We had it in our heads from the start, we wanted it to be physical and we wanted to use fire in some way. Sam Parish-Rookes, the director was brilliant in bringing our ideas together and his attention to detail is outstanding. We are all so thrilled with how it turned out and the process from the storyboard right to the final edit was incredibly fulfilling.
What else do you have in store for 2019?
It feels like it could be an important year for us. After touring constantly last year, we're now about to head off on our own headline tour, which feels huge! We've been amazed by the response the tour has had, we're down to the last tickets. We're also making our first trips out to the states in the spring; our SXSW debut feels like such a milestone. Most importantly, we feel we're in the right place to finish writing and recording our first album. We by no means want to rush the process, but we feel we've found our voice and we cannot wait to see where it'll take us.
Register for free to continue reading
Registration is a free and easy way to support our truly independent journalism
By registering, you will also enjoy limited access to Premium articles, exclusive newsletters, commenting, and virtual events with our leading journalists
Already have an account? sign in
Register for free to continue reading
Registration is a free and easy way to support our truly independent journalism
By registering, you will also enjoy limited access to Premium articles, exclusive newsletters, commenting, and virtual events with our leading journalists
Already have an account? sign in
Join our new commenting forum
Join thought-provoking conversations, follow other Independent readers and see their replies