New music to listen to this week: Francobollo
Now Hear This
Roisin O'Connor
Wednesday 01 February 2017 13:34 Comments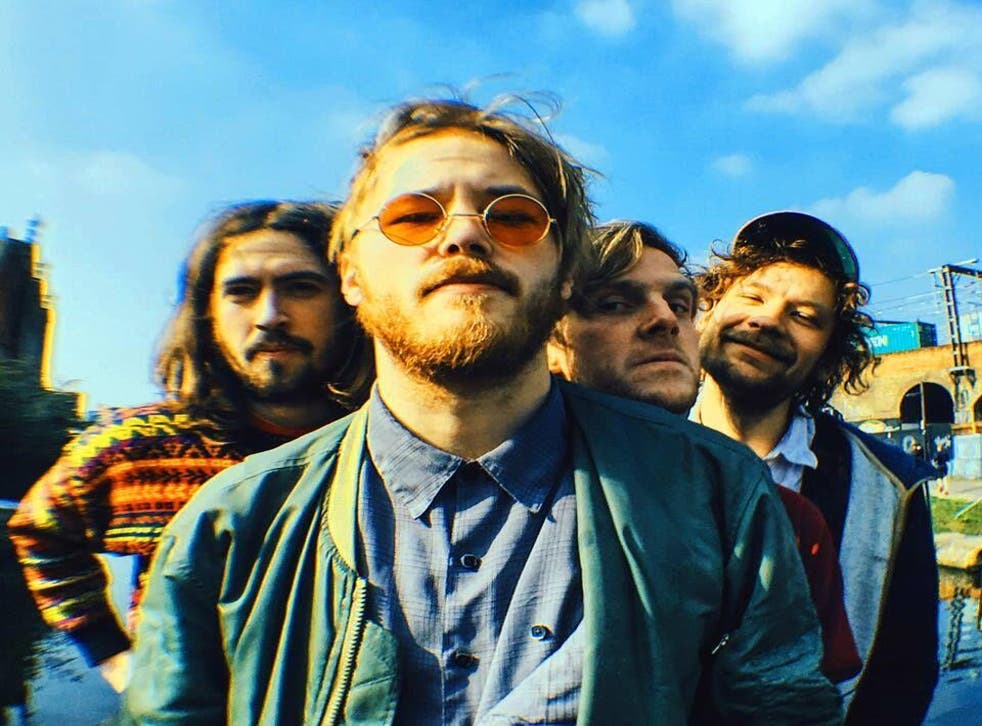 Swedish export Francobollo are here to prove that indie is still alive and kicking with some irrepressible slacker charm.
They've played as session musicians for Slow Club and LA Salami along with members of Mystery Jets - catching the attention of Mercury Prize-winning producer Charlie Andrew, who signed them to his new label Square Leg Records.
The band released the acclaimed Wonderful EP late in 2016 and are back with a brilliant new single, 'Good Times', which we're premiering today.
Check out the track below:
Q&A with Francobollo
What are you listening to at the moment?
Since Jaki Liebezeit passed away I've been listening to a lot of Can. One of the sickest drummers ever. Deerhoof's new album "The Magic" is absolutely amazing! And let's not forget A Tribe Called Quest's latest album! Sooo many great rappers!
What are your plans for 2017?
Release an album and play a bunch of live shows! We're gonna P.M.A the hell out of this year and not worry too much about politicians and other imaginary Brexit things.
You can die now, or now, or now, or now so lets not get ahead of ourselves. Let's enjoy the little things!
What was the first gig you ever played and what's been the best so far?
Our first gig was at Silver Bullet in Finsbury Park. A great place for late night rendezvous and self discovery - it sadly closed down last year but will forever be remembered by us Francos.
Best gig we ever played must've been one of the many Snaketown nights at Catch Bar in East London, back in the day. Amazing atmosphere and a killer crew made us sweat beer out of our eyes and twist like never before. First time I ever crowd surfed!
Francobollo play the following dates in Europe and the UK this Spring:
1 Feb - Riche Lilla Baren, Stockholm, Sweden
3 Feb - Where's The Music Festival, Norrkoping, Sweden
10 Feb - The Underworld, London, UK (supporting Cymbals Eat Guitars)
15 Feb - Oslo, London, UK (supporting Johnossi)
10 Mar - Battersea Barge, London, UK ('GOOD TIMES' RELEASE PARTY)
2 April - 2Q Festival, Derby, UK
19 May - Great Escape Festival, Brighton, UK
Register for free to continue reading
Registration is a free and easy way to support our truly independent journalism
By registering, you will also enjoy limited access to Premium articles, exclusive newsletters, commenting, and virtual events with our leading journalists
Already have an account? sign in
Join our new commenting forum
Join thought-provoking conversations, follow other Independent readers and see their replies