New music to listen to this week: Jamie Hyatt
Now Hear This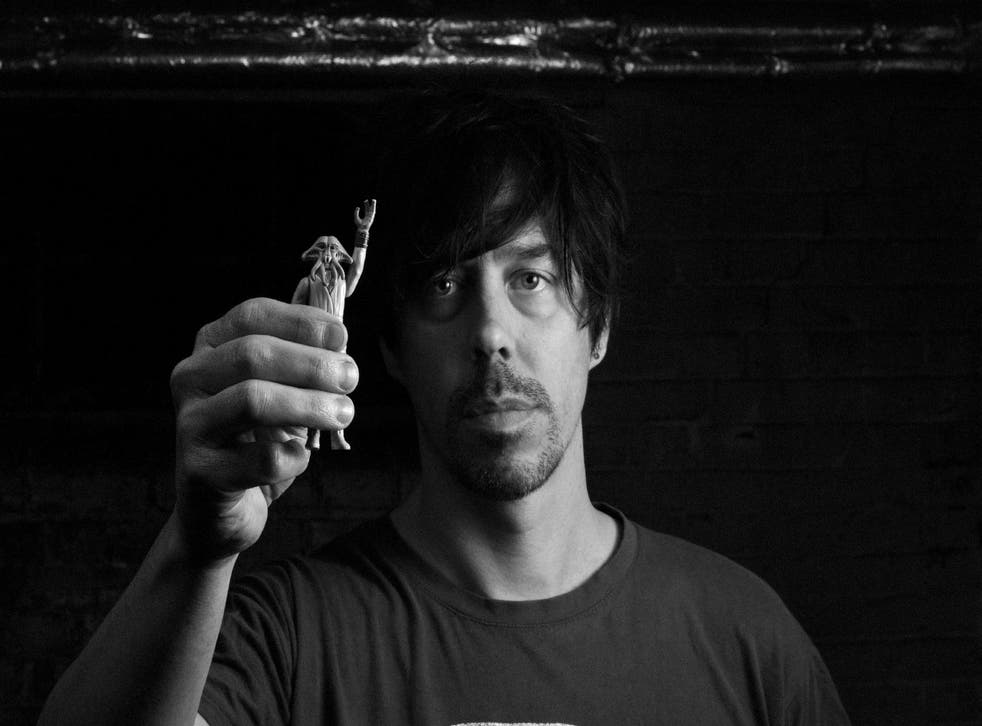 Think this guy sounds familiar?
Well, you'd be right: Jamie Hyatt founded the cult Oxford band The Daisies in the mid-nineties and toured with the likes of Radiohead and Supergrass.
Hyatt quit making music to start a family in the countryside, but has since built a recording and rehearsal studio, and is preparing to release his new album - Elstree 1976 - on 12 December.
Watch the exclusive premiere of his video for 'Sunday Song' below:
Elstree 1976 is the soundtrack to the acclaimed Star Wars documentary, which reflected on how, 40 years ago, the legendary film franchise began under some very humble circumstances in a north London studio.
Elstree 1976 director Jon Spira says of Hyatt: "I was in east Oxford heading into the film workshop I used to teach when I saw a guy on a bike passing by... I knew who that was. It was the lead singer of The Daisies!
"I got very scared as I realised that Elstree 1976 was going to be the first project that needed a score. Luckily Jamie was scared too. It would have been easy to have gone to a seasoned film composer but, honestly, I always find music in docs pretty perfunctory. I knew anything he [Hyatt] composed would be a good fit just because we share that upbeat-melancholy thing."
Q&A with Jamie Hyatt
What are you listening to at the moment?
Radio 4 mostly…Music-wise, I went back to an old favourite this week for some reason; 'Astronauts' by The Lilac Time - it really suited the frosty mornings. Closer to home, the latest Richard Walters album 'A.M.' is beautiful, and the last Willie J Healy record 'Would You Be' is fantastic! Check out the video for it - it's absolutely brilliant.
What are your plans for 2017?
There's another documentary in the pipeline that I'm going to be working on. I'll also be writing some more music for band and/ or solo projects. Plus I'll be getting back to playing live a little more.
What was the first gig you ever played and what's been the best so far?
The first gig I ever played was with the first band I was in at school; 'My Gran's Jack Russell'. It was a New Year's Eve party in a family friend's living room, in front of all our parents. The best gig I've ever played was at Reading festival in the late nineties. t was on the Doctor Martin's or NME stage, with the band I was in at the time called 'Medal.
It was one of those gigs where I just really enjoyed playing and got totally lost in the music. It was a nice sunny day and I could see friends from Oxford dotted amongst the crowd.
Join our new commenting forum
Join thought-provoking conversations, follow other Independent readers and see their replies