New music to listen to this week: Splashh
Now Hear This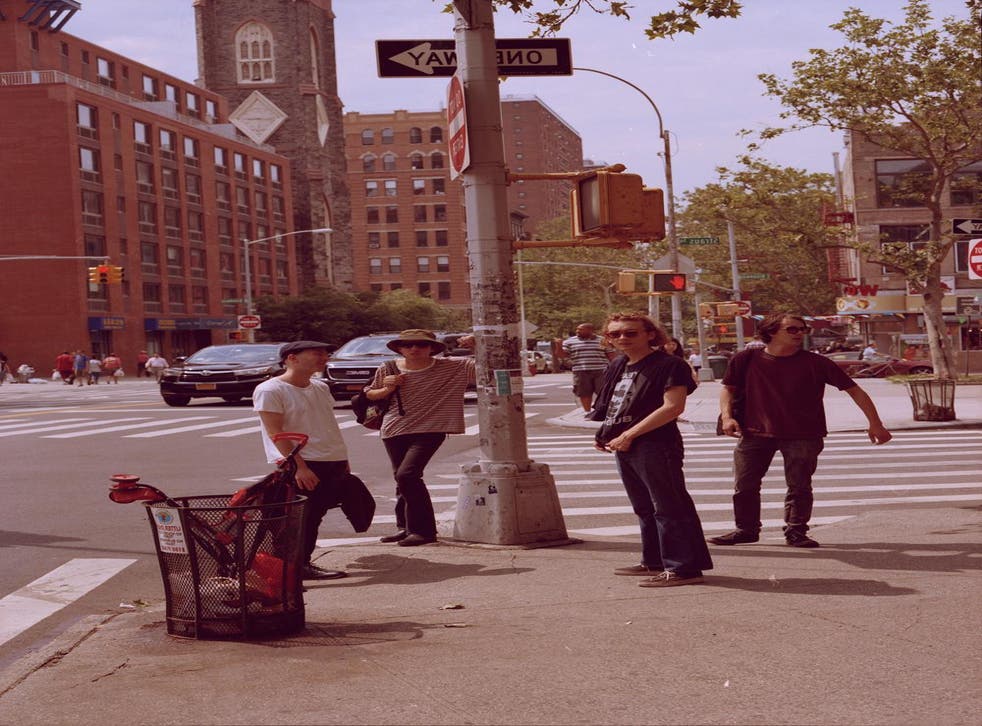 Australian band Splashh were formed by mates Sasha Carlson and Toto Vivian and are back with a follow-up to their debut Comfort.
They've got a brilliant, scuzzy post-punk sound but the music itself is tight and has a fantastic energy, 'skilled slacker' if you will.
We can exclusively announce that their second album Waiting A Lifetime will be released via Cinematic Music Group on 14 April.
Check out the premiere of the first single off the album, also titled 'Waiting A Lifetime':
In 2015, the band divided themselves between London and New York City, for a time of "self-imposed exile to write."
They reckoned the influences of two different cities would bring a "new dimension" to their music - it seems to have worked - and the resulting songs were produced by Nicolas Vernhes [War On Drugs, Deerhunter].
"When we first went in the studio, we had a different idea of how we wanted the record to sound," Vivian said.
"We had been sitting with the demos for 3 years, so we had an idea of what we thought the album should sound like.
"When we went into the studio with Nicolas, we started fresh and tore the songs apart. It was a lot of fun to experiment and take it as far as we could. It was liberating."
Q&A with Splashh
What are your plans for 2017?
We're releasing our second album as well as spending many hours in a tour van and playing many shows. We've all planned to take up smoking, exercise less, cut down on our meditation and read less books. We're turning over an old leaf.
First gig, best gig, worst gig?
First gig was upstairs at the Garage in London, March 2013.
Best was in LA, The Echo. We came from NYC when it was mid winter so naturally we were already stoked to be there, We didn't expect anyone to really turn up to the show but it sold out and kids were like crowdsurfing etc. It was sick.
Worst gig was when we played at a drum and bass night at the Old Blue in London, not sure why we were on the bill. All the synths blew up and nothing worked, it was a nightmare, and the other bands were real fuckers about sharing gear
Register for free to continue reading
Registration is a free and easy way to support our truly independent journalism
By registering, you will also enjoy limited access to Premium articles, exclusive newsletters, commenting, and virtual events with our leading journalists
Already have an account? sign in
Register for free to continue reading
Registration is a free and easy way to support our truly independent journalism
By registering, you will also enjoy limited access to Premium articles, exclusive newsletters, commenting, and virtual events with our leading journalists
Already have an account? sign in
Join our new commenting forum
Join thought-provoking conversations, follow other Independent readers and see their replies