Now Hear This: New releases by Anderson Paak, Hozier, Ms Banks and Headie One, plus spotlight act RUSSO
In her weekly column, music correspondent Roisin O'Connor goes through the best – and worst – releases of the week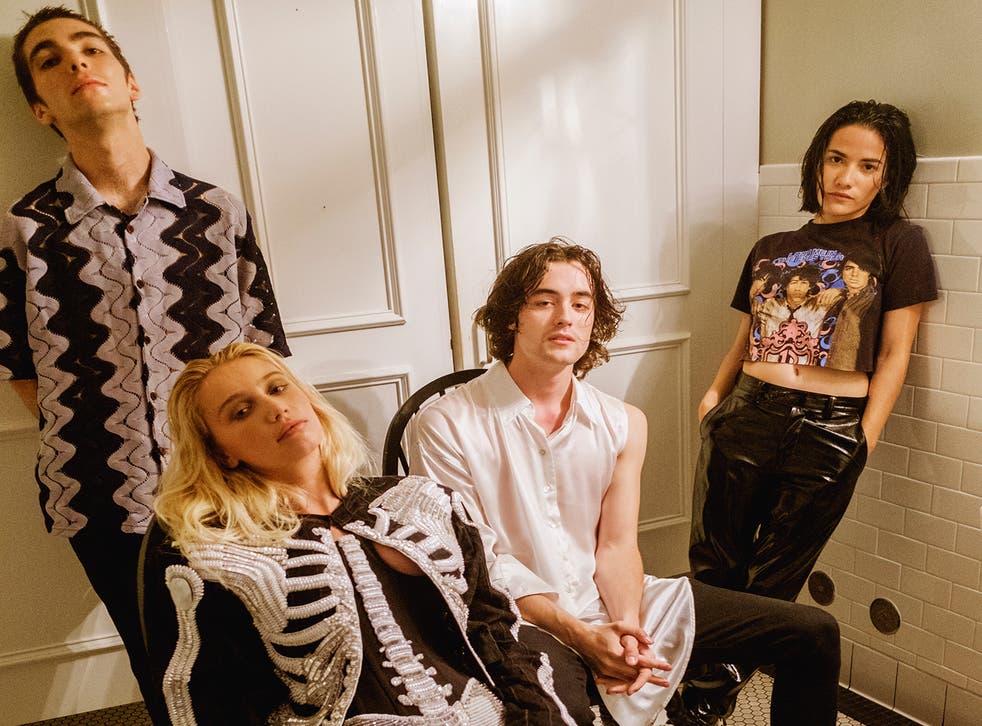 It's been quite the week, what with the chaos that is Brexit, and Stormzy being announced as the first headliner for Glastonbury 2019.
While half the government seems to have resigned, a bunch of artists have come out of retirement. Dido, anyone? I really like the drawn-out build and electronic influences on her new single "Hurricane", and gawd she's still got such an incredible voice! Hearing this one has brought on the nostalgia, so after the playlist is updated I'm probably just going to go and listen to Life for Rent all day.
Also ditching the retirement rumours is my favourite Canadian crooner, Mr Michael Buble, who just released his new album Love. It's kind of odd having a jazz song on the playlist but his cover of the American songbook classic "I Only Have Eyes For You" really lifts the spirits: everything about it ­makes me smile, from the big band to the fact that Buble sounds as though he's beaming while he sings. Read my full review of his album here.
Hozier, who seems to be gearing up for his first album release since his 2014 debut, dropped the fantastic single and video for "Movement" yesterday, which draws on the Irish singer-songwriter's love of gospel and hip hop, with ghostly choruses, an organ, and light, simple beats. You should definitely watch the video, which stars the Ukranian ballet dancer Sergei Polunin, who is shown being tormented by multiple versions of himself in a sinister, steely performance.
Subscribe to the Indy Music playlist!
I like the new single "Sola" from Columbia reggaeton singer Manuel Turizo, who is, ludicrously, only 18 years old (with that deep voice, he sounds about 30) and was just 16 when he received over a billion views for his single "Una Lady Como Tú". "Sola" is better produced and feels like a mature step-up for a budding star in the Latin music scene.
Anderson .Paak has a new album out, Oxnard, which I feel like I've been waiting forever for. There'll be a full review up from me next week, but after a few early listens, the highlights on the record are "Saviers Road" and "Cheers" ft Q-Tip ­– both taking their cues from Paak's love of funk and soul – plus "6 Summers", which is more of an old school hip hop jam.
There are some strong offerings from the UK rap scene as well, including two of my favourites: Stefflon Don, who teams up with Tory Lanez for a remix of "Senseless", and Ms Banks who hypes things up on "Anything I Do" with CLiQ and Alika. I'm also very into "Snaps" from Blade Brown ft Headie One, the latter being the 24-year-old drill rapper from north London who's blowing up right now.
21-year-old singer L Devine has released a moving pop song, "Daughter", about love and intolerance, while Maggie Lindemann, Rosie Carney, Betty Who and The Japanese House all have their own, cool pop tracks out.
I'm feeling generous, so I'm not going to talk about Mumford & Sons' new album that came out today, but you should read the review by the Indy's head of culture Patrick Smith here.
Enjoy unlimited access to 70 million ad-free songs and podcasts with Amazon Music Sign up now for a 30-day free trial
Sign up
My spotlight artist this week is the LA four-piece RUSSO, who released their project House with a Pool in July. Fronted by Cailin Russo, the band have quickly created their own brand of grunge-influenced punk rock, with a pinch of pop thrown in for good measure.
Check out my Q&A with Cailin, below, and watch the premiere of their video for "Joyride"!
Tell me about your very trippy video for "Joyride"
The "Joyride" video came from a representation of the lyrics. The song is about being in love and being in a dream state, because the reality of the relationship isn't working. We built the world in the video to set the tone for the lyrics.
The song feels like a glittery companion to Depeche Mode's "Enjoy the Silence", how do you feel about that as a comparison and what were the actual influences for the track?
Wow – "Enjoy the Silence" is one of my favourite songs and I'm beyond flattered that it can even be compared! Joyride itself wasn't really directly influenced by anything. We started writing it super organically, just with a guitar, and the story just blossomed. I would say that some of the melodies are unintentionally similar to The Beatles - in the sense that it is very simple with long drawn out notes that are stacked on top of each other.
You've supported some cool people on tour already, but who are you really dying to open for next year?
We have supported some dreamy-ass bands the past year and I'm so grateful. In future I would love us to open up shows (headline) or tour with bands and solo acts where we can complement each other. My ultimate dream tour would be Post Malone.. and also Santigold or Depeche Mode!
What has been the best thing about 2018 for Russo?
The best thing about 2018 for us has been our growth, gaining fans and getting ourselves out on the road. We've loved meeting so many people. And also that our project is f***ing out!!
Register for free to continue reading
Registration is a free and easy way to support our truly independent journalism
By registering, you will also enjoy limited access to Premium articles, exclusive newsletters, commenting, and virtual events with our leading journalists
Already have an account? sign in
Register for free to continue reading
Registration is a free and easy way to support our truly independent journalism
By registering, you will also enjoy limited access to Premium articles, exclusive newsletters, commenting, and virtual events with our leading journalists
Already have an account? sign in
Join our new commenting forum
Join thought-provoking conversations, follow other Independent readers and see their replies