Nilüfer Yanya interview: 'I get imposter syndrome a lot'
As she releases her debut album 'Miss Universe', the singer-songwriter talks to Elisa Bray about turning down Louis Tomlinson's girl group, role models, and coming to terms with her identity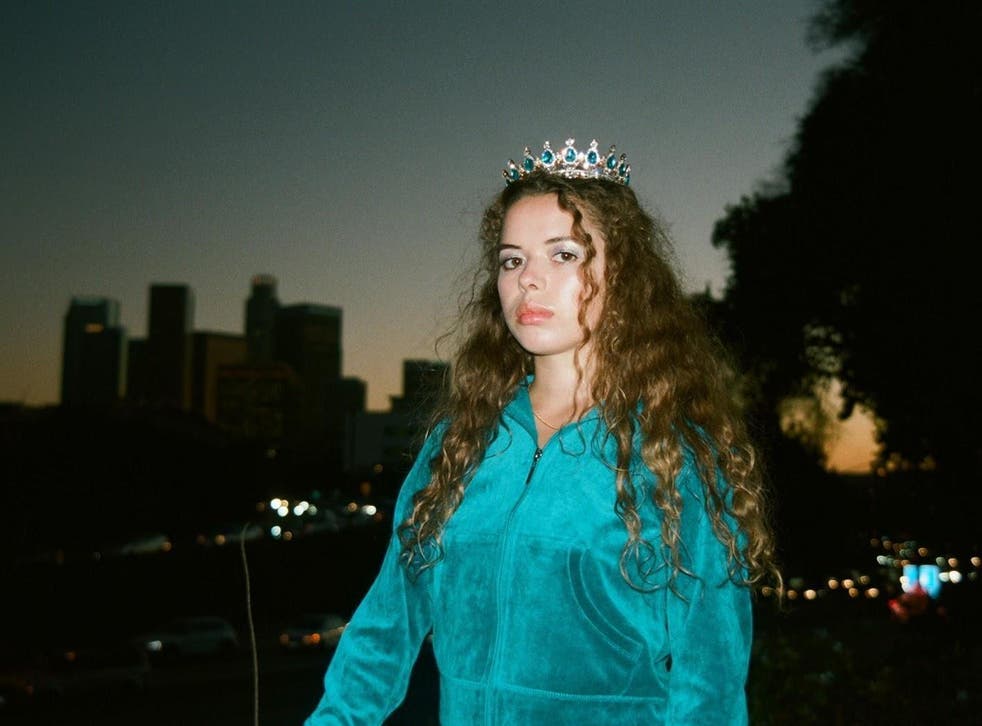 N
ilüfer Yanya was 20 when a music executive discovered her songs on SoundCloud and invited her to join a girl band.
"It's not anything I would ever like to do," the 24-year-old says with conviction. "They were trying to convince me, presenting it as such a good opportunity. They said this girl band will be so successful that you'll have a platform to go and do your own music."
Her refusal turned out to be a smart move in more ways than one. For a start, the mastermind behind said band, One Direction's Louis Tomlinson, abandoned the project to join his pregnant girlfriend in America. And Yanya didn't need the platform anyway.
Three EPs soon arrived. There were support slots on tour with The xx, Interpol and Mitski, plus other accolades, such as being longlisted for BBC Sound of 2018, and a signing to the independent New York label ATO. Now, her debut album Miss Universe confirms her as a strikingly versatile talent.
From the moment that "In Your Head" lurches into action – a jagged anthem that fits on party playlists next to indie classics such as Ladyhawke's "Paris is Burning" or The Bravery's "An Honest Mistake" – you're gripped. Melodies pour from Yanya, but also a restless energy, a quest for discovery in her experimental concoctions. While her guitar-driven songs at times suggest the sparse indie of The xx and King Krule or, elsewhere, Noughties-style grungey indie rock, there is also sultry soul, complete with saxophones and her undulating vocals.
The best albums of 2019 (so far)

Show all 67
"Looking back", she says, "I can see if I wasn't so strong in my own decisions…" She shudders as she imagines the alternative, taking sips from a matcha latte in her local west London cafe. Her normally cascading ringlets are tied into a tight ponytail. Yanya is quietly spoken and hesitant of her thoughts, as if unsure of her place as interviewee. But when her sister Molly arrives with her miniature dog, that shyness dissipates, her face breaking into a smile so radiant that you might need sunglasses. "I'm still shy," she says softly. "I guess I'm quite sensitive." Her eyes widen when I ask if she watches videos of her performances. "No! I can't. I have to get past that."
Yanya credits her musical education – at school and on an artists' development course – and various role models, too, for encouraging her to pursue her dreams of performing: her guitar teacher Dave Okumu of The Invisible; her producer/musician uncle Joe, at whose Cornish studio some of Miss Universe was recorded; and her parents, who are both visual artists. Her mother is a textile designer and painter who used to design for Paul Smith, while her Turkish-born father left Istanbul for London after winning a scholarship to the Royal College of Art, and has had his prints exhibited at the British Museum.
If Yanya hadn't decided on music, she'd have gone to art school. Growing up in Chelsea, west London, she spent much of her time in museums and galleries with her three siblings and parents. "It was normal to be making something or drawing something. Wherever we'd go we'd bring our sketchbooks. Whenever we'd go to the park, we'd be drawing trees."
As well as her Turkish heritage from her father's side, her mother is half-Irish and half-Bajan. For Yanya, it has made for a complicated sense of self. "I remember for a long time when I was younger, I didn't know where I was from. I didn't feel confident in my identity."
She says it's this merging of so many influences that helped her create an original yet cohesive sound. "I think it made me try to always draw a link between things; in my music, I'm trying to make sense of things, bringing things together. I'll start with one idea and then I'll want a new idea for another part of the song in a way that wouldn't work, and I'll try to merge them."
In the Yanya household, there was always her father's Turkish music to be heard, or her mother's classical favourites; it was through her mother's piano-playing that she took her first musical steps. And then she heard guitars. Her first iPod contained her sister's music collection, and she graduated from skater rock (Fall Out Boy and Panic! at the Disco) to indie bands (The Strokes, The Cure). Pixies would become an inspiration later, when she was seeking something more alternative and experimental.
"I just loved the sound of guitars so I would listen to anything with guitar in it. I tried to play along to everything."
Having started composing songs in her head at six years old, Yanya knew she wanted to be in a band ever since learning guitar at 12. The singing came after. "Everyone was in a choir at school. I wasn't really confident. I wasn't the Mariah Carey of the class or anything. I had a songwriting teacher who said, 'You have a really nice voice'. I was like, 'Oh!'" Gigs followed, in her late teens. "I remember having a massive buzz of adrenaline. I was so happy I'd finally started doing what I wanted to do."
The album's oldest song, "Monsters Under the Bed", was written when she was just 15, and recorded as an afterthought: she had flown to Los Angeles to record "In Your Head" with producer John Congleton, and they found themselves with a spare day in the studio. Its title captures Miss Universe's overarching sense of anxiety. Spoken-word interludes – automated messages from a fictional health management company called WWayHealth – conjure up the stresses of modern living.
Yanya talks about the creeping paranoia that plagues her in all areas of life. "It's kind of like once you've had that one paranoid thought, it leads to a whole underworld of thinking," she giggles nervously. "I'm quite introverted. I think a lot."
These feelings, she says, lead to imposter syndrome. "I get that a lot. Massively", she says. "Last year in Arizona I played at FORM Arcosanti festival; there was Kelsey Lu also playing, Blood Orange, Mount Kimbie, Mitski, all these people I really look up to. And it was like, 'Why am I here?' I never feel like I'm ready."
But whether she feels ready or not, Nilüfer Yanya is here, and sharing big stages with her favourite artists. "It's a fantasy," she says. "Once you step into your fantasy, you're living in a dream. But it's actually just your life, so it's not a dream any more. I need to keep the dream going."
Miss Universe, Nilüfer Yanya's debut album, is out now
Join our new commenting forum
Join thought-provoking conversations, follow other Independent readers and see their replies