Now that's what they call music: Rock and pop's biggest names choose their favourite records of 2012
The stars pick their favourite albums of the year
Saturday 22 December 2012 01:00 Comments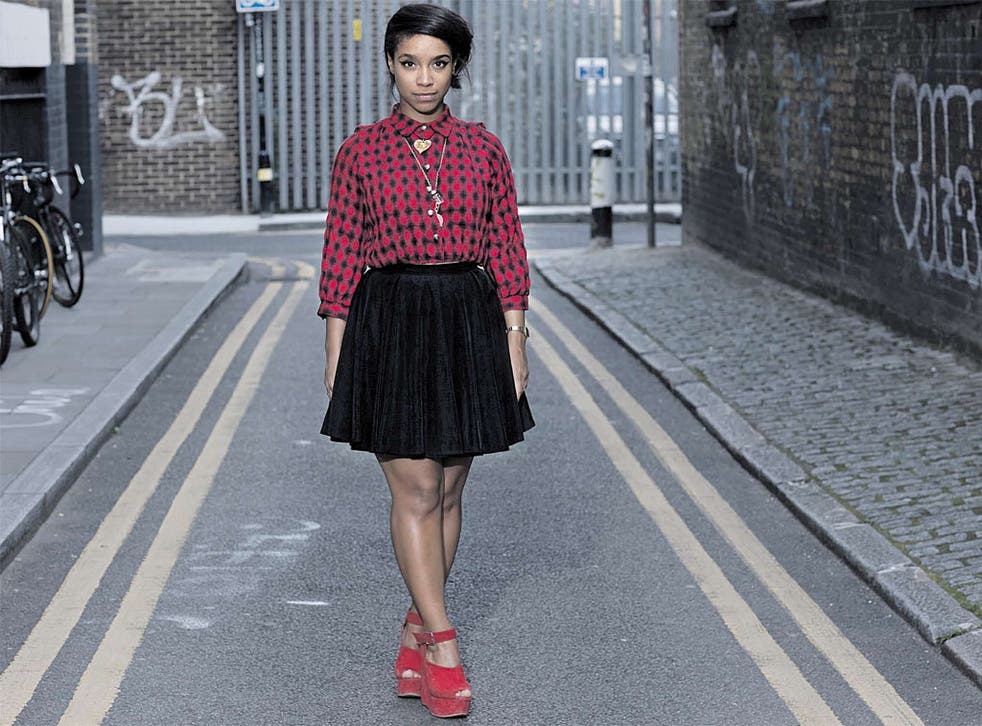 Ellie Goulding
Alt-J: An Awesome Wave
One of the reasons I love the Alt-J record is that there is no fear of imagination completely taking over. It reminds me of being a really curious kid, thinking a thousand thoughts at the same time. Describing the record as an eclectic mix of styles might give way for some sort of pretentiousness or over-complication, but it doesn't. It teeters right on the edge of madness before swinging back to some sort of sense, and, at times, a real pop sensibility. The string that holds all sorts of colourful beads together is Joe's little voice. I always had a weakness for voices that can be so vulnerable and so powerful at the same time.
Miles Kane
Dr. John: Locked Down
All year I've kept coming back to this record. The title track, "Locked Down", and the track "Big Shot" are two of my favourites. The songs are written with such abstract lyrics but his message is still clear and understood. The album is produced by Dan Auerbach of The Black Keys. I'm a massive fan of them anyway, and this album has some of those Black Keys elements that I love. The production, especially the drums, and the groove of the whole record is amazing. I've been totally inspired by that sound when recording my record this year.
Antony Hegarty (Antony and the Johnsons)
William Basinski: Disintegration Loops Box Set
Released finally as a complete series in this special edition, these are some of the most important recordings in my life. I have lived with these ambient tracks for years and it is the most subliminally helpful, useful and beautiful music I've ever experienced. It is a series of tape loops that slowly dissolved as Basinski recorded them. You listen as a great civilisation falls to dust.
Johnny Bramwell (I Am Kloot)
Gaz Coombes: Here Come the Bombs
We were lucky enough to be on the same bill as him at the Crossing Border festival in Holland last month and he played the whole thing. It's my favourite gig of the year. So I got the LP and have had it on every day since. It's a personal soundscape with a great psychedelic rock backdrop. Everything is in the first person and feels to me like TS Eliot and Hawkwind, with the trademark Supergrass chord changes. I've got a copy and nobody is borrowing it.
Brittany Howard (Alabama Shakes)
Fly Golden Eagle: Swagger
I love the record of our local friends Fly Golden Eagle; they make music that is hard to pin down but it gets me every time. To make such great music in the community we come from requires a certain kind of dedication. You don't have the encouragement of a supportive network necessarily and that breeds a strength of purpose that can help to create something original. They sound like a classic band living in their own time-zone; maybe a little different from the one you check into regularly, but still worth checking out. I have been discovering so much great music this year that it has inspired us to dig deep into our lives and work hard to try to create something of our own that we can be proud of.
Blaine Harrison (Mystery Jets)
Tame Impala: Lonerism
The self-contained manner in which we are consuming today's music is exactly the way in which Lonerism was created. Live, Tame Impala is a psychedelic rock band – all long locks of hair and trippy projections. But on record this is the lone creation of one visionary young man in his bedroom. Kevin Parker strikes me as someone cut from a similar mould to the Brian Wilsons or Mike Oldfields of this world. He plays shows in his bare feet, is probably a genius and appears as aroused by the world around as the world is by him. But he also reminds me of Howard Hughes, the great Hollywood recluse. To me, it sounds like someone taking you by the hand you into his private universe and showing you that anything is possible, if you possess the vision to see it through. It also sounds like the missing Beatles album between Revolver and Sgt Pepper.
Tim Burgess (The Charlatans)
Carter Tutti Void: Transverse
My favourite album of 2012 is this rhythmical, minimal, slow, dark-building, monolithic beauty: four live compositions, all variants of the same thing, "V1", "V2", "V3", and a studio track, yep, you guessed it "V4". They are essentially a band that existed for one live show – it was recorded at the Roundhouse in May 2011 and released early February 2012. Even though live albums are often hard to listen to, this is remarkably easy uneasy listening. The roots of the performers lie in Factory Floor and Throbbing Gristle so this was always going to be more spiky than fluffy but that's how we like it round here. The pop art eye-shaking brilliance of the cover also scoops best sleeve of the year.
Gus (Alt-J)
Polica: Give You the Ghost
This for me is a quintessential "headphones album" – my favourite way to listen to music is while I'm walking around somewhere. Polica's album, with its beautiful vocals and production, has been a constant companion in 2012. I saw them play the Lake Stage at Latitude festival this year and I think this helped me understand the sound even more. There is a simplicity to what they do, yet every aspect of the songs is considered – nothing is there which is not needed. This is an uncomplicated and spacious album, yet one that bears repeated listening.
Pete Turner (Elbow)
Tame Impala: Lonerism
This blew other albums I was listening to away. It's a true album from start to finish. There's always something new to find.
Enjoy unlimited access to 70 million ad-free songs and podcasts with Amazon Music Sign up now for a 30-day free trial
Sign up
Lianne La Havas
Alt-J: An Awesome Wave
They have a sound that is all their own, whilst you still get the sense that they'll be around for a long time, because you can't deny the raw talent and innovation. I often find I am singing the songs to myself and still I'm excited to listen to the whole album as a piece. As a musician, I've found this a very inspiring, mind-boggling album, so it's easily my favourite.
Scott Wilkinson (British Sea Power)
God Speed You! Black Emperor: Allelujah! Don't Bend! Ascend!
I like this record a lot. I think it's their first in 10 years and was a continuation of ideas from before their break. My first listen was in the suitably apocalyptic confines of Churchill shopping centre. It was quite scary. It's a beautiful record which I have since found ideal for labour- and craft-based tasks such as moving stones and woodwork. Having worked in hotel2tango Studios a few years ago, I hazily remember Efrim [Menuck] having been doing a lot of manual work of some kind in between studio hours. I also remember he had a singing dog which we recorded. They are a very good band who make sense more now than ever and I'm glad they've returned with this record.
Victoria Hesketh (Little Boots)
Kindness: World, You Need a Change of Mind
When I first came across the Kindness album I was unwilling to like it. Every hipster I know on Facebook seemed to be posting streaming links to the new album and everything about the project seemed a little too thought-out. However, when I finally gave it a chance and put my reservations aside I realised here was a guy after my own heart, who just really loves great classic pop music. The record has a warm feeling of familiarity, mainly due to a large part of the material being heavily sampled or cleverly magpie-ed, but he does this with a charm and originality that just about gets away with it. Live, they're like the greatest wedding band ever and watching them made me want to trade my career to be one his backing singers.
Rachel Zeffira
Laura Mvula: She (EP)
You can hear that she made it exactly as she wanted, with care and with passion. The arrangements are great, the lyrics are good. I think my favourite song is "Jump Right Out". I'm already predicting that Laura Mvula will win the 2013 Mercury Prize – she is a unique, talented and brave musician and I can't wait to hear her next release.
Colin Meloy (The Decemberists)
Hospitality: Hospitality
Simple songs, simple arrangements, beautiful songwriting; it's sort of sneaky that way. It does the thing that all pop-ish records should do, which is marry sardonic, smart lyrics with simple, melodic arrangements. I think that a lot of times folks do one without the other. Not the case here.
Becky Unthank (The Unthanks)
Sam Lee: Ground of its Own
Previously a dancer, Sam turned his attentions to song collecting from the oral tradition. On his debut album you get the chance to hear some of the gems he learnt from time spent with the travelling communities. I first heard Sam sing at Whitby Folk Week. Ground of its Own embodies all and more of what struck me then: his rich, velvety voice, beautiful ornamentation and his ability to draw you in and tell a story though song. It's a brave and understated record, and it's full of innovative arrangements.
Register for free to continue reading
Registration is a free and easy way to support our truly independent journalism
By registering, you will also enjoy limited access to Premium articles, exclusive newsletters, commenting, and virtual events with our leading journalists
Already have an account? sign in
Join our new commenting forum
Join thought-provoking conversations, follow other Independent readers and see their replies