What was the deal with Oingo Boingo's 'Little Girls', still the creepiest music video of all time?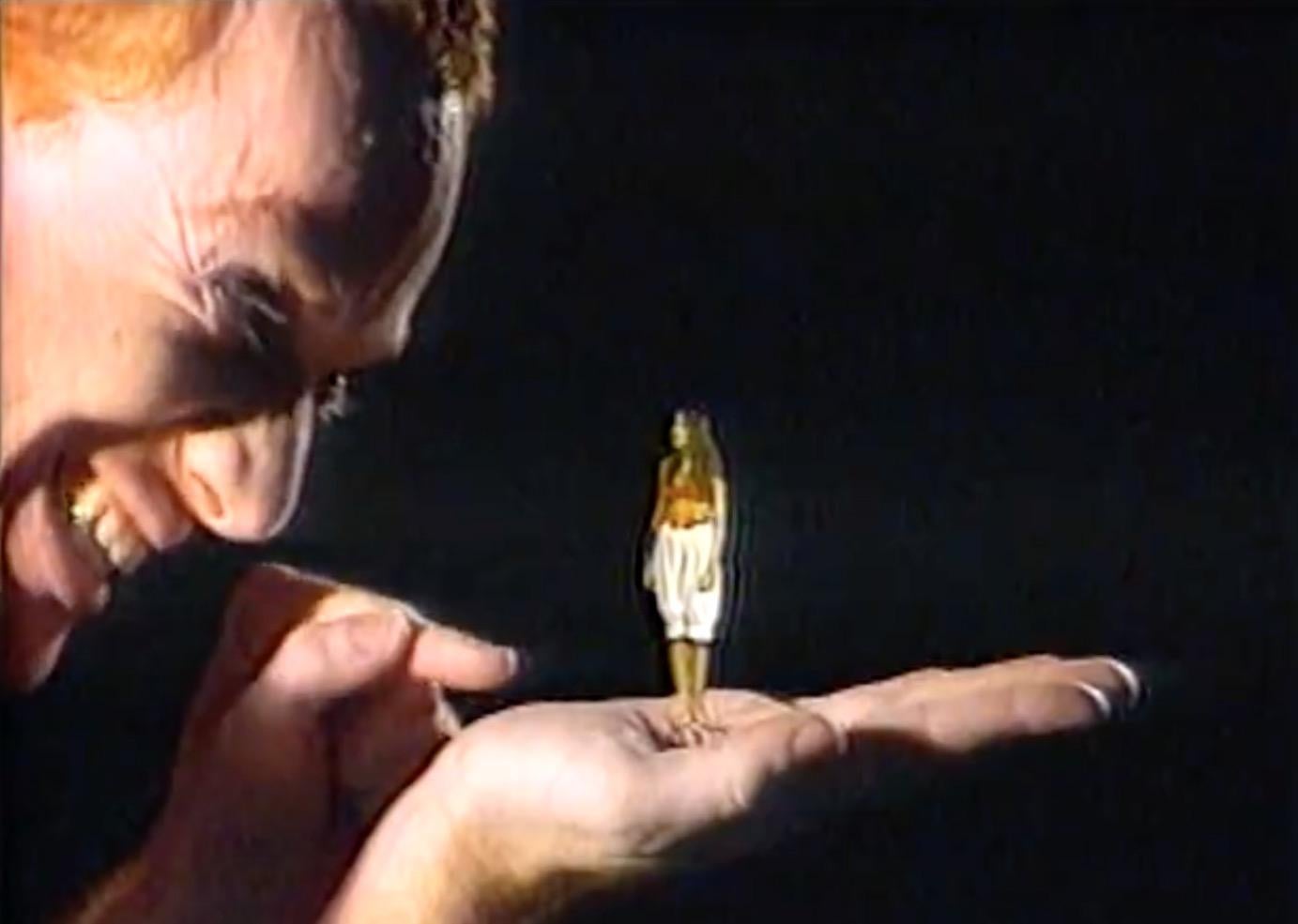 In these hypersensitive times, even a controversial music video as artful as Sia's 'Elastic Heart', which saw Shia LaBeouf wrestle in a brotherly way with dancer Maddie Ziegler, will lead to a full apology from the artist. But back in 1981, Grammy-winning composer Danny Elfman was manifesting unhinged visions no-one would dare post online in 2016.
At the time, he was part of new wave band Oingo Boingo, whose album Only a Lad and specifically the song 'Little Girls' has become a persistent internet oddity, racking up over 6 million YouTube views.
If you've never seen it/had it burned into your memory, watch it at your peril now:
Slightly mortified? Sorry. With lines like "They don't care about my one-way mirror / They're not frightened by my cold exterior" and the (hideously catchy) chorus hook, it's a pretty disturbing song and video, imagining a predator living in a house seemingly designed by M.C. Escher and inhabited by voyeuristic dwarves in smart-casual attire. Several little girls visit, pillow fighting with the character, restraining him, kissing him and floating in some kind of void.
Was it some kind of Nabokovian exploration of paedophilia? Elfman was asked about the video at Comic Con in 2010.
Elfman, who won a Grammy for the Batman score and an Emmy for Desperate Housewives', doubled down on this in 2014 when he told The AV Club it wasn't so much about writing "from the perspective of a paedophile" but dishing out an "in-your-face facetious jab".
Only A Lad critiqued capitalism, but he also wanted to provoke the outraged left.
"I just basically make fun of everybody, and I didn't see anybody as being protected from that," he added.
"So even if my politics were left, I still would really mock political correctness and kind of organized left-wing politics as frequently as I would the right.
"To me, all organized, political groups have a sense of absurdity to them. It's open to be mocked or satirized. If anything, I consider myself part of nothing, and any organized group was fair game to mockery."
Join our commenting forum
Join thought-provoking conversations, follow other Independent readers and see their replies